Tradition meets seasonal ingredients in this incredibly autumnal first course. In this delicious recipe, you will find the perfect balance between the delicateness of potatoes, with our incredibly soft Constance variety, and the bold character of porcini mushrooms.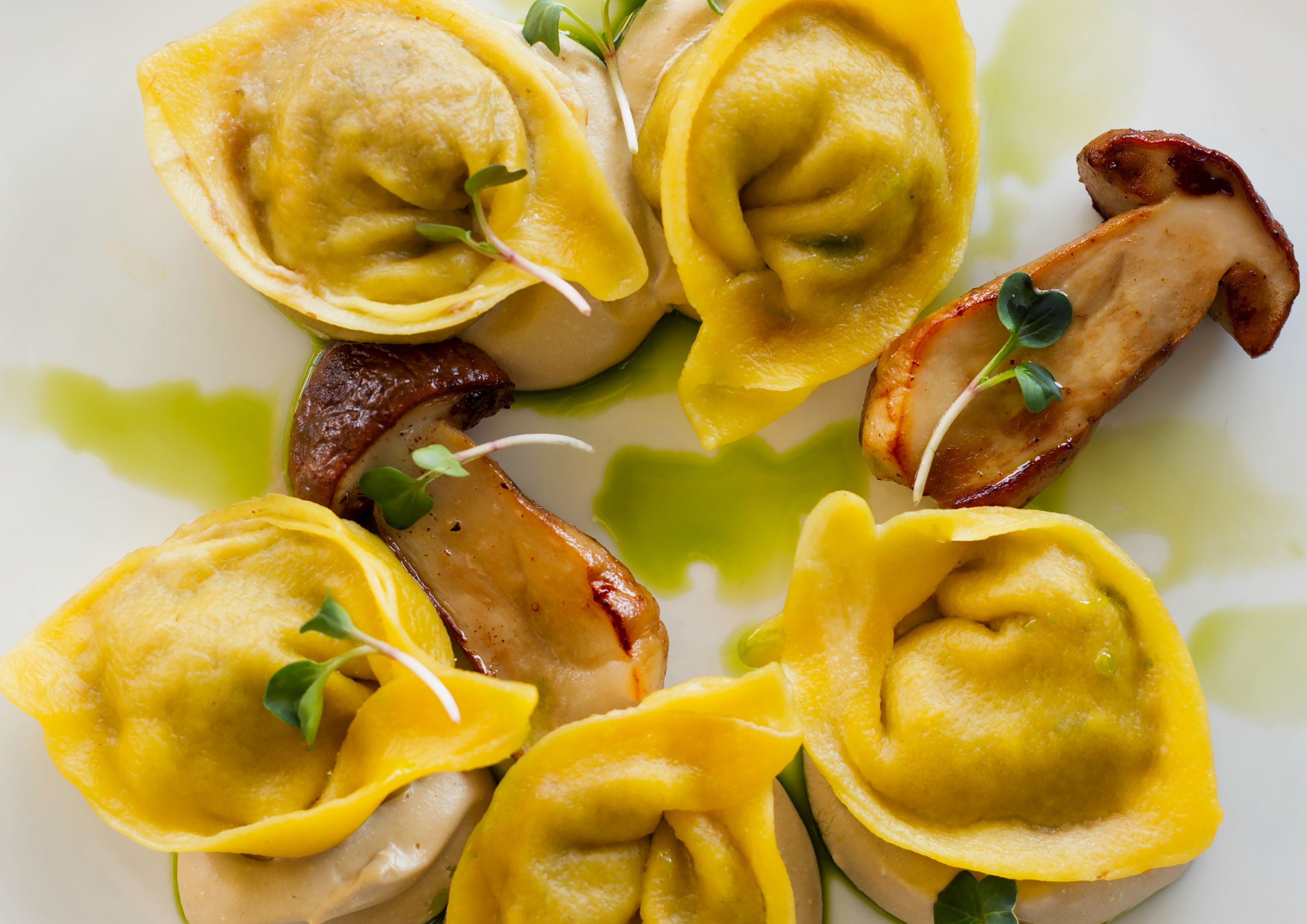 Ingredients for 4 people
Constance variety potatoes, 600g
Porcini mushrooms, 500g
Durum wheat semolina flour, 160g
Eggs, 1
Grated Parmigiano Reggiano, 25g
Butter, 100g
Cooking cream, 1 tablespoon
Oil, to taste
Salt, to taste
Pepper, to taste
Fresh thyme, to taste

Preparation
Wash the potatoes and boil them for about 30 minutes in salted water. Thoroughly wash the porcini mushrooms and cut them into small pieces, keeping some of them (about 1/3) for the sauce. Melt a knob of butter in a non-stick pan, add 2/3 of the porcini mushrooms and cook them for about 5 minutes. Once the 5 minutes are up, add some salt, pepper and thyme to taste and then stir. Pour the mushrooms into a bowl with the cooking cream and parmesan and then stir. Once the filling is ready, drain the potatoes, peel them and mash them until you get a smooth mixture, then leave them to cool down.
Knead the mash with the durum wheat semolina flour, an egg and a pinch of salt. Shape the dough and roll it out on a surface coated with flour. Make squares with 10 cm sides and about 2mm thick. Add a tablespoon of filling onto each square and shape the tortelli by folding the sides of the sheet of pasta. Boil them until they reach the desired texture. Meanwhile, sauté the rest of the mushrooms cut lengthwise in a pan with butter to taste. Add the tortelloni to the mushrooms and sauté them in a pan for a few minutes. Plate up and garnish with thyme and a drizzle of extra virgin olive oil.
Image: Canva