Vegetarian chill is a meat-free version of one of the most famous traditional Mexican dishes. Here is our incredibly delicious recipe made from squash and Constance potatoes, with their light yellow flesh and semi-firm texture, perfect for long cooking.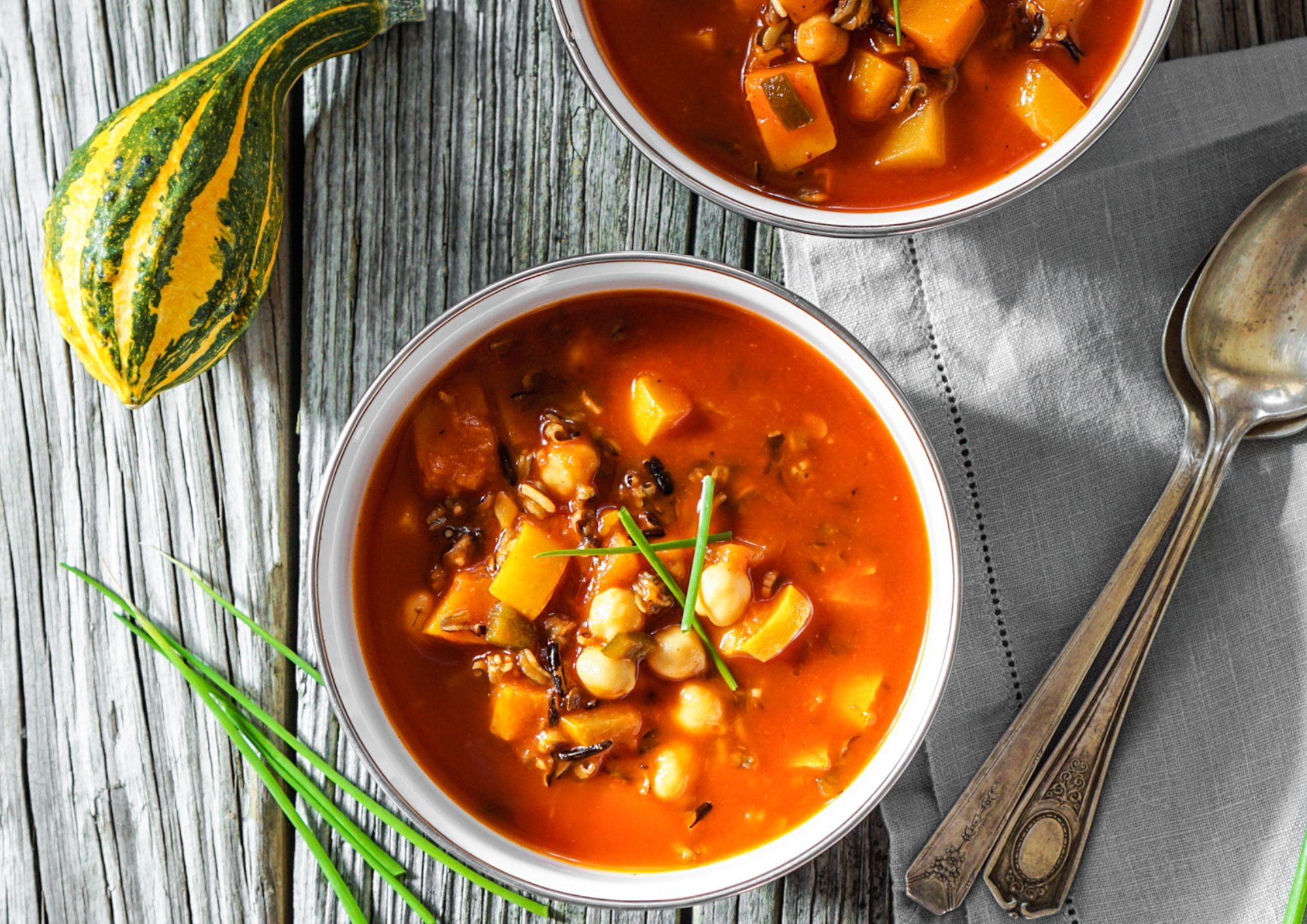 Ingredients for 6 people
Constance potatoes, 200g
Dry red beans, 400g
Chickpeas, 400g
Large peppers (red and green), 2
Squash, 200g
Red onion, 1
Garlic, 1 clove
Fresh chilli pepper, 1
Tomato passata, 400g
Bay leaves, 1 leaf
Salt, to taste
Extra virgin olive oil, as required
Paprika, to taste
Cumin powder, to taste
Preparation
Leave 400 g of red beans to soak overnight. Cook them the next day for about an hour with a bay leaf and then sauté them once cooked. Rehydrate 400 g of chickpeas by covering them in water. Then cook them for the time shown on the pack. Wash the potatoes, then peel them and dice them. Clean the squash and dice it as well into cubes about 2x2cm. In an earthenware or cast iron pot fry the finely chopped onion and clove of garlic, as well as a fresh chilli pepper with extra virgin olive oil as required. When they have sweated enough, add the potatoes and squash and then brown them for a few minutes.
Next, add the pre-cooked beans and chickpeas and pour in the tomato passata. Cover with water and leave it to cook very gently for about 1 hour and a half. At this point, clean the stalk, seeds and fibre off the peppers, cut them into small pieces and then add them to the rest. Season with paprika, cumin and salt, cover with the lid and keep cooking over a low heat for half an hour, adding a little more water if necessary. Once cooked, garnish as you please with chopped chives and serve the chilli hot.
Image: Canva