With rising energy costs weighing more and more on gas and electricity bills, cutting down on wasting energy in the kitchen has become a highly topical issue. Here are our suggestions on how to cook potatoes while keeping energy consumption down.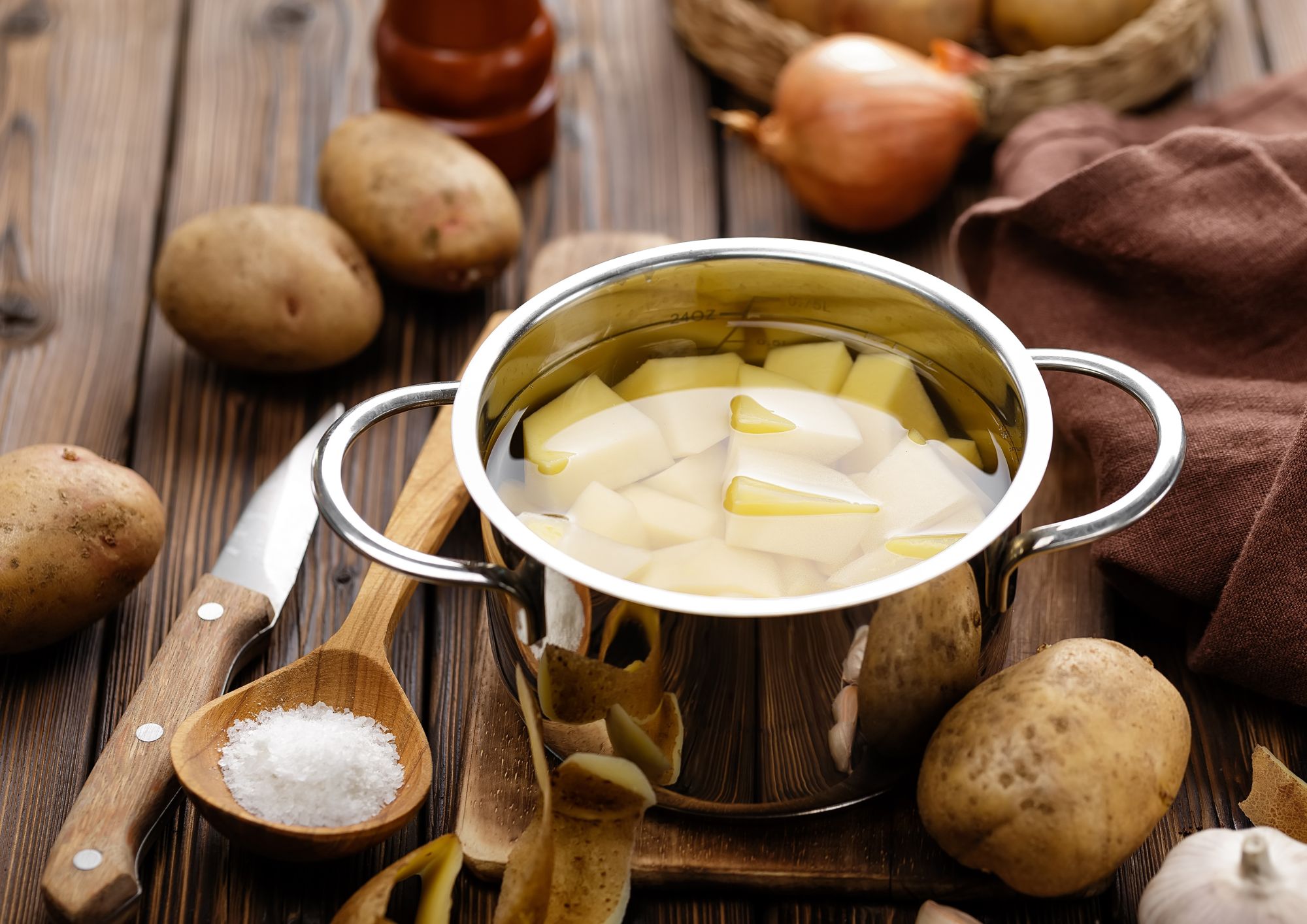 Streamlining consumption means using energy resources responsibly while avoiding waste, a goal that can be achieved thanks to several best practices aimed at protecting the environment and your wallet. Gas and induction hobs, ovens and many electrical appliances are the main culprits when talking about gas and electricity bills and consumption. Here is how to use them best to cook potatoes without using too much energy.
Use a pressure cooker. By halving preparation times, this cooking technique saves a considerable amount of gas. This means that every dish that needs a long time on the hob can benefit from it. It is a particularly suitable cooking method when you want to boil potatoes quickly.
Finish cooking with the hob off (or passive cooking). To cook even with the hob off, you need to let it boil for a few minutes and then cover it with a lid, leaving the potatoes in hot water until they reach the desired texture.
Cut food into small pieces. Another trick to speed up cooking is to cut the ingredients into smaller pieces. Whether potatoes or other foods, cutting them into small pieces undoubtedly helps to cook them in less time.
Use multi-tier steam cooking. Multi-tier steam cooking, with an electric pressure cooker or on hobs, helps cook various foods over several layers and therefore at the same time. What's more, it not only keeps the nutritional properties of foods intact, but also does not require any added fat.
Optimise use of the oven. Taking advantage of your oven by preparing more than one recipe at a time is definitely excellent advice. This is because an oven's energy consumption has a spike when starting up, i.e. when heating up. Only using it for one bake at a time will cost you much more, so once it is on, it is important to try and get the most out of it.
Image: Canva