Seasonal fruit and vegetables have to feature on our winter menus. Here is our selection for December.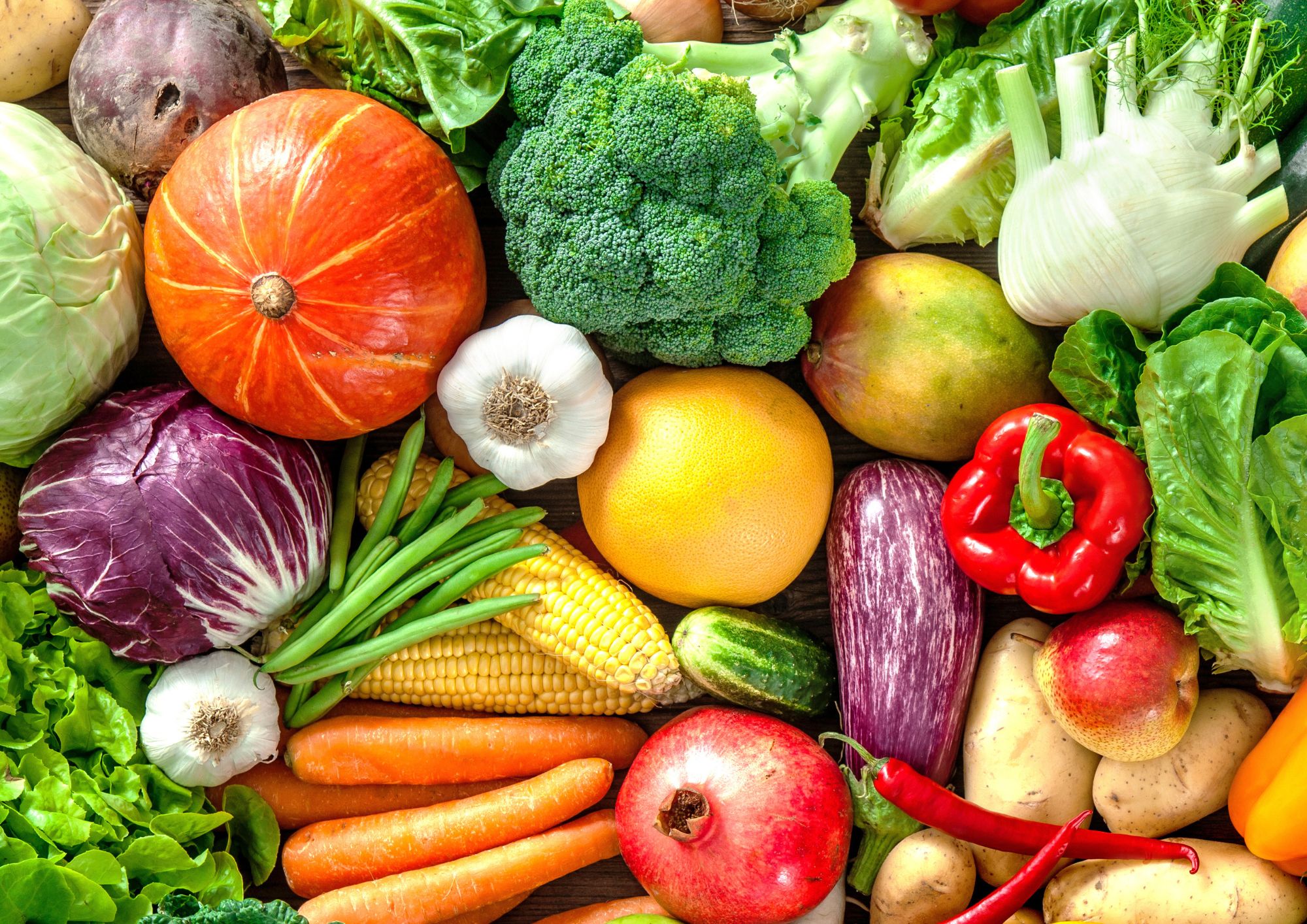 Oranges. Sweet and juicy, this fruit is a natural source of vitamin C. It has many uses for cooking, but the most common ones include making delicious marmalades and thirst-quenching freshly squeezed juices.
Kiwis. This fruit has a slightly acidic yet also delicious and refreshing flavour. Perfect at the end of a meal or as a healthy snack, the sweet, fresh flavour of kiwis is also good for making desserts like tarts or panna cotta.
Beetroot. With its bright red colour, this vegetable is a variety of turnip with a high vitamin C and potassium content. Delicious raw too, finely sliced or maybe even added to salad, beetroot can be used in delicious savoury dishes such as Elodie potato croquettes with creamy beetroot sauce or in puréed beetroot and potato soup.
Potatoes. Thanks to their versatility, potatoes are definitely a must-have in Christmas recipes. They are perfect in December for making creamy mash, for roasting, but also for enriching soft puréed and normal soups.
Pears. With their excellent fibre content, pears are great for making you feel full. When cooked, you can combine them well with many ingredients. For example, in first courses such as gnocchi with pears and gorgonzola or in risotto with pears and taleggio cheese, their sweetness can soften the bold notes of ingredients like cheeses, while refreshing their flavour.
Radicchio. Radicchio is a type of red-leaf salad with a slightly bitter flavour, typically available in late autumn and winter. Excellent either cooked or raw, radicchio can be used to make delicious first courses such as gnocchi alla romana with radicchio and gorgonzola, main courses like chicken, radicchio and leek roulade, but also for a simple side dish such as potatoes with PGI Treviso late red radicchio, pine nuts and raisins.
Image: Canva