Romagnoli S.p.A. will take part in the first ever Macfrut Digital, a digital trade show dedicated to the world of fruit and vegetables scheduled from 8 to 10 September 2020.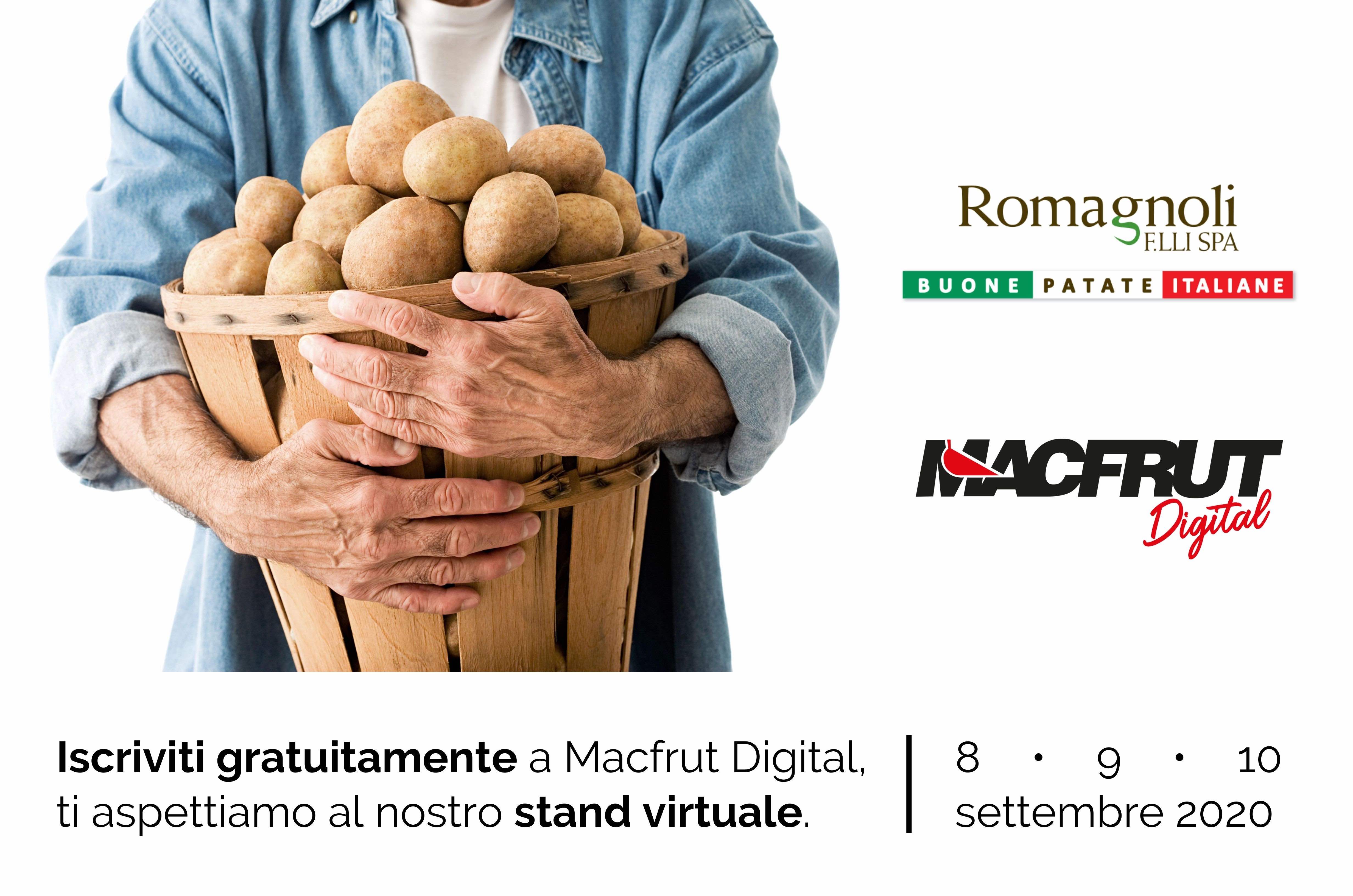 At our virtual stand we will showcase all our new products and our wide range of ware, seed and processed potatoes for packaged, fresh-cut, ready-to-use and lightly processed products. From our assortment of certified-quality seed potatoes to the new generation of varieties naturally tolerant to the main diseases – primarily downy mildew – developed together with Agrico, we cater to the world of production by providing a constant dedicated service of technical agronomic support.
Alongside our seed potatoes, we will also show the Macfrut Digital audience our latest new products in ware potatoes, such as our èVita Residue-Free* Check Fruit-certified potatoes, which we have created by combining resistant varieties and environmentally friendly farming techniques. Safe, sustainable and available all year round, as they are grown in the most suitable areas of Italy, and packaged in the innovative Sormapeel vertbag, which helps cut plastic by 25% compared with the packs currently in use.
This digital event will also be the chance to get to know the products of the PDO Patata di Bologna and Selenella® brands, consortiums of which we are founding members, as well as the CêlaVíta and McCain packaged, fresh-cut, ready-to-use and lightly processed products which we sell.
"We have made quality, sustainability and innovation the pillars of how we do business", underlined Giulio Romagnoli, our CEO. "We want to share our commitment with everyone in the supply chain – producers, supermarkets and consumers – which results in environmentally friendly, safe and outstanding products. In a complex, challenging year like this one, Macfrut Digital is an important chance to follow in this direction, as we continue to create value for the entire supply chain".