The 2018 potato season is looking bright for the Bologna area.
Following a rough start, caused by adverse weather conditions that forced growers to postpone sowing times, the favourable weather in May significantly improved forecasts, not just for the traditional varieties but also for the new ones like Monique, Chateau, Constance, Laudine, Orlena, as well as the Cayenne and Manitù red-skin varieties.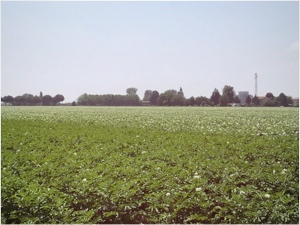 "The higher temperatures compared to the sowing period, together with the tubers' pre-sprouting condition, led to a rapid growth of the plants, so much so that we are now 100% back on schedule" says the technical office of Romagnoli F.lli Spa, which monitors the Emilia-Romagna production area, "Thanks to constant irrigation, the cultivations now present excellent vegetative growth and initiation, with tubers of homogeneous size".
The company expects to begin harvesting in the first weeks of July, in keeping with its usual schedule.