In the three months from June to August, Romagnoli F.lli S.p.A. èVita Residue-Free potatoes recorded a sales increase of +203% compared with the same quarter last year.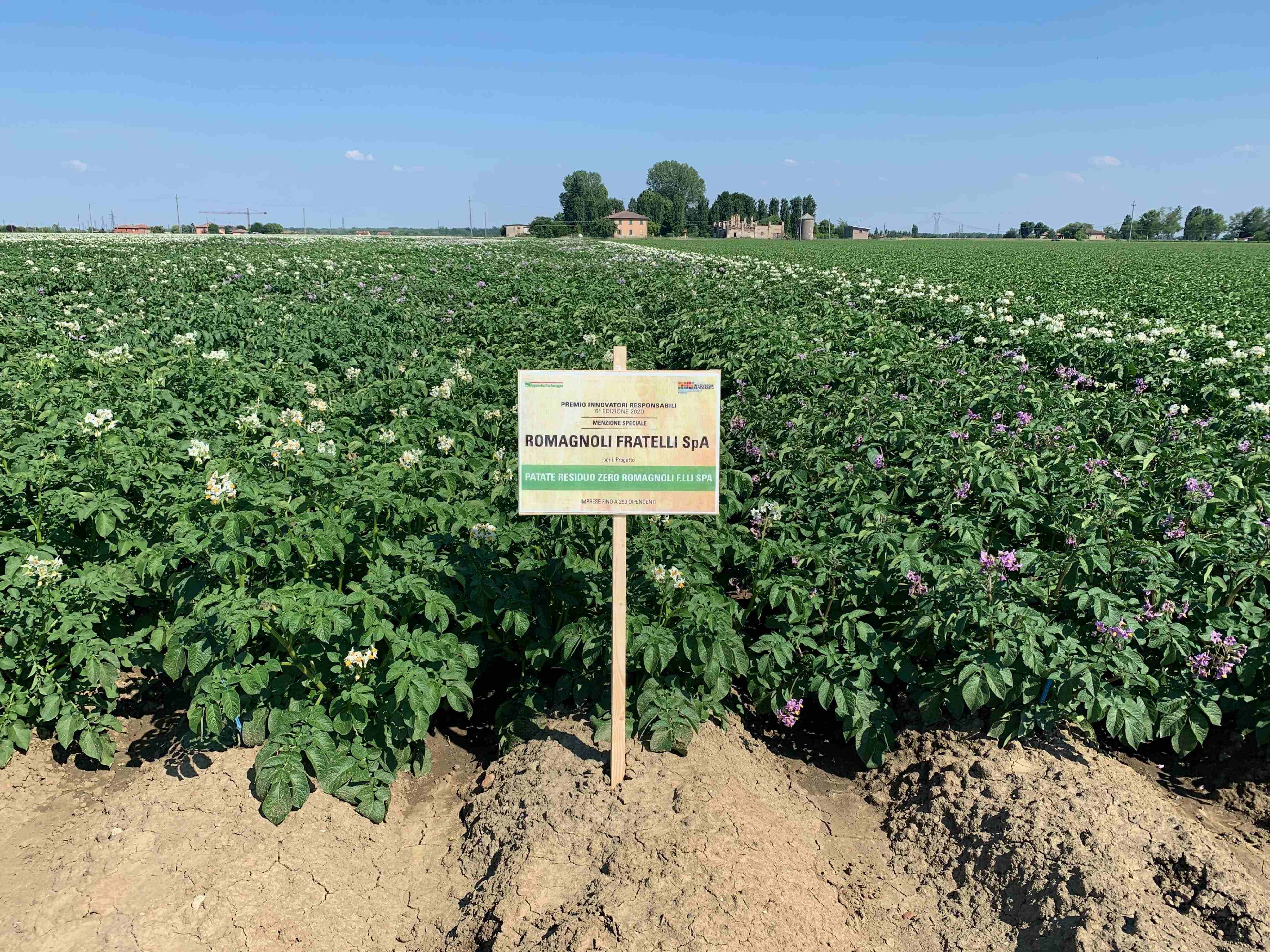 Launched on the market in early 2020, èVita Residue-Free potatoes are the result of a research project run under the scientific guidance of the Department of Innovation in Biology, Agri-food and Forest Systems (DIBAF) of Tuscia University and Legambiente, starting from "Next-Generation" potato varieties, which are naturally tolerant to the main diseases that affect this crop: Alouette, Levante and Twister. This research has helped establish a repeatable cultivation protocol that can be exported to all Italian potato-growing areas. To grow this potato, the Constance variety is used as well, which also has agronomic characteristics that make it particularly tolerant to downy mildew.
"The success of our 'residue-free' potatoes lies in the growing interest among consumers in products made with farming practices that respect the environment and natural resources", emphasised Giulio Romagnoli, the CEO of Romagnoli F.lli S.p.A. "Our company is meeting this interest by working on rolling out responsible farming techniques, so we can guarantee products with outstanding organoleptic qualities and excellent production yields. However, it is also essential to recognise the proper value of everyone involved in the supply chain, because there is no environmental sustainability if the work done is also not sustainable from an economic and social point of view. As well as our partners involved in the research project and the Romagnoli F.lli agronomists, the credit for the excellent performance of our èVita Residue-Free potatoes should also go to the farms themselves, which are a fundamental part of our supply chain, and to the awareness of the sales network, which increasingly focuses on grasping purchasing dynamics and on offering its customers environmentally friendly products".
èVita Residue-Free potatoes are certified by Check Fruit, 100% Italian and produced by carefully selected farms in all the main production areas of Italy. They are available in various 1 kg and 1.5 kg packs, offered either in Sormapeel vertbags (-20% plastic) or in 100% FSC® certified paper packs.
*Chemical residues legally permitted under the limits of analytical determination (0.01 ppm) and residues of plant protection substances authorised for use in organic farming (pursuant to Annex II of EC Reg. 889/2008), up to a maximum of 50% of the Maximum Residue Limit.