A grandma's #zerowaste recipe, homemade peach jam releases all the aromas and flavours of seasonal fruit, perfect on toast!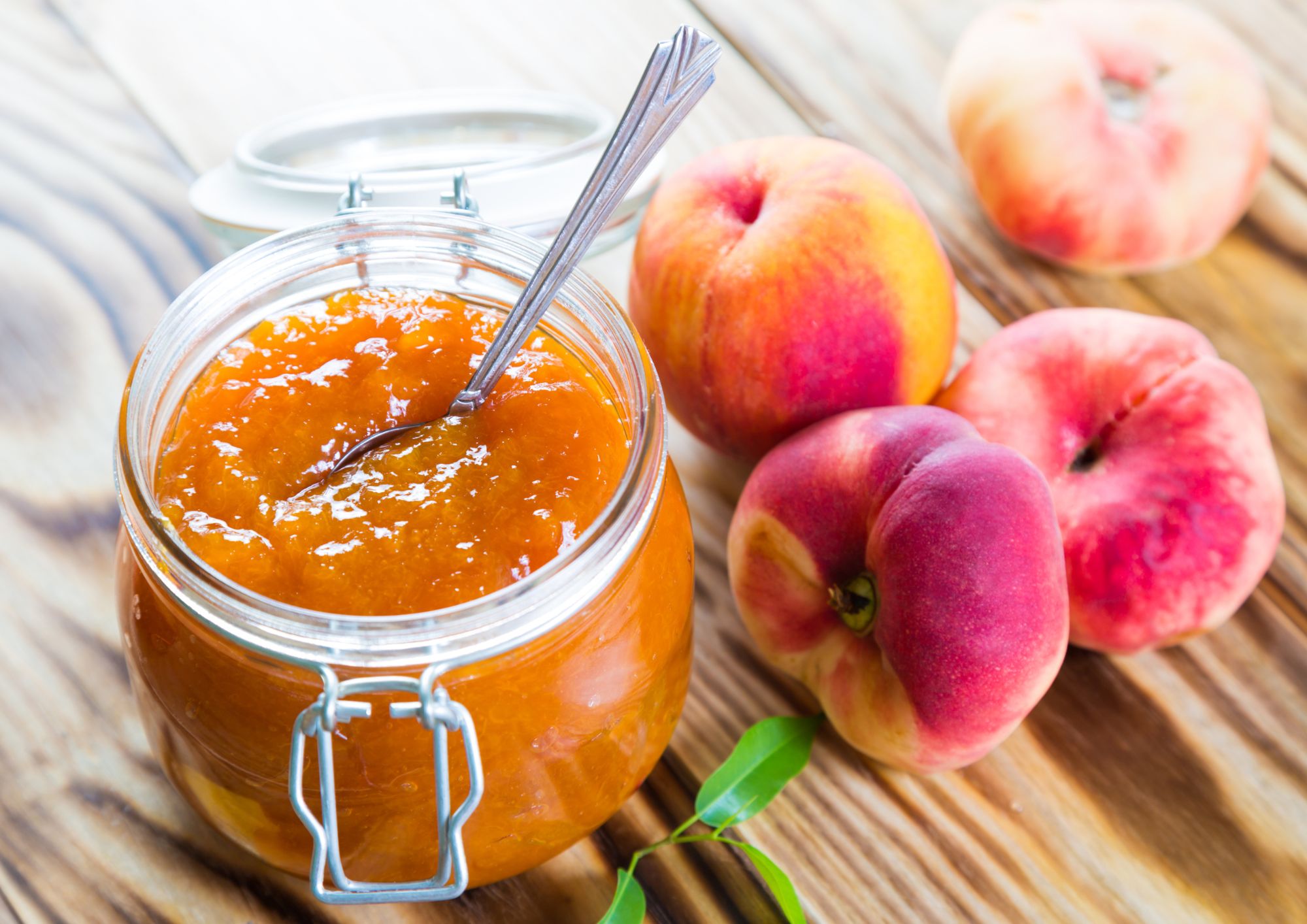 Ingredients for 2 jars
Organic yellow peaches (very ripe or bruised), 1.5kg
Whole cane sugar, 400g
Lemon, ½
Baking soda, as required

Preparation
Firstly, thoroughly wash the peaches with water and baking soda, remove the stone, then cut them into pieces. Now, marinate the peaches by putting the pieces into a large bowl, adding the sugar and the peel and juice of half a lemon. Stir well and put the bowl in the fridge. Leave them to marinate for at least 4-5 hours, but not more than a day.

Once the marinating time is up, remove the lemon peel and transfer everything into a large saucepan. Put the pan on the hob and bring it to the boil, stirring from time to time. Froth up the mixture if necessary, so your jam is not cloudy. Simmer over a moderate heat for about 40 minutes until it reaches a temperature of 108°C (use a kitchen thermometer to measure the exact temperature). Make sure the mixture does not stick to the bottom of the saucepan.

When the jam is still boiling, transfer it using a ladle into sanitised jars as recommended by the Italian Ministry of Health, making sure you leave 1 cm from the edge. Firmly screw on the lids (also sanitised), turn over the jars to create a vacuum effect and leave them to cool down, then check that you have done everything right. Your peach jam is now ready to eat!
Image: Canva