Tasty stewed vegetables and vegetable proteins topped by a rich potato purée made from our Colomba potatoes. Here's our veg shepherd's pie recipe, a unique and totally British dish.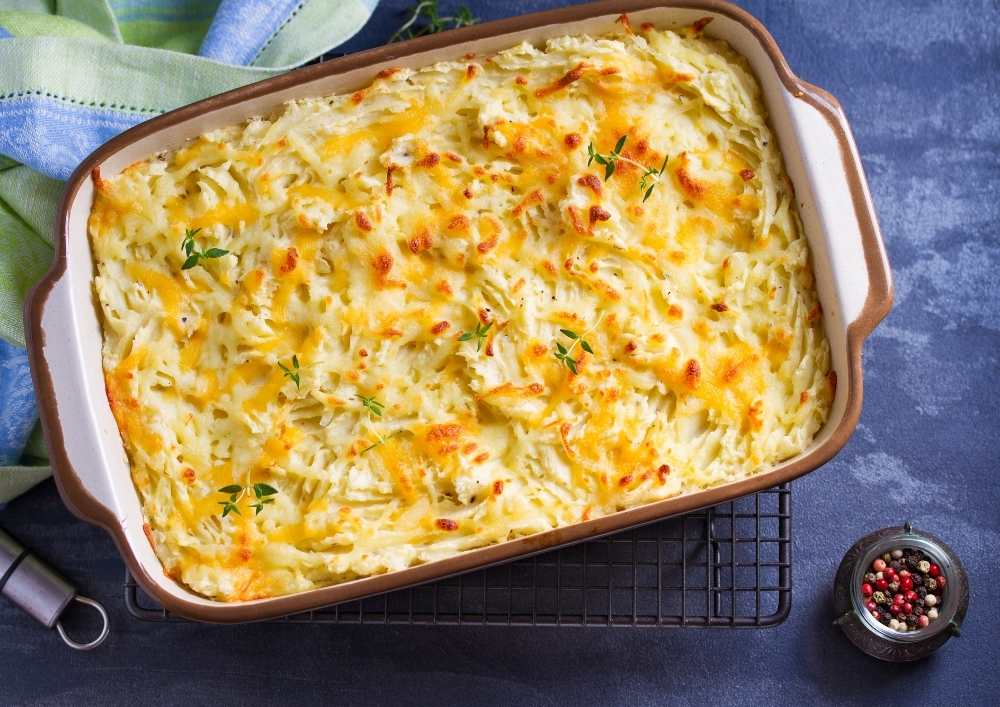 Ingredients for 4 people
Colomba potatoes, 3
Butter, 8 tablespoons
Onion, 1
Carrots, 2
Peas, 100g
Plant-based minced 'meat', 400g
Vegetable stock, 1/2 cup
Worcestershire sauce, 1 spoon
Pepper, to taste
Salt, to taste
Preparation
Wash and peel the potatoes. Cut into quarters and boil until soft (takes about 20 minutes). Melt 4 spoons of butter in a large saucepan and gently fry the chopped onion and diced carrots until soft. Add the peas and vegetable mince (in alternative, you can use hulled red lentils). Then add the Worcester sauce, stock, salt and pepper to taste. Continue to cook for about 10 minutes. In the meantime, drain the potatoes, put them in a bowl with 4 spoons of butter and add salt and pepper. Then mash the potatoes and mix in the butter, salt and pepper. Spread the filling on the bottom of an oven dish and then add a layer of mashed potato on top. Bake in a preheated oven at 200°C for about 30 minutes. Once cooked, leave to cool a little and then serve.
Image: Canva