The iconic dish of American cuisine, the hamburger, is found and enjoyed all around the world. This is the case in Italy too, where it is made in many different versions, from the classic one to more gourmet and sophisticated options.
In this recipe, we'll show you how to make a version with veal and caramelised onions, served with french fries of course.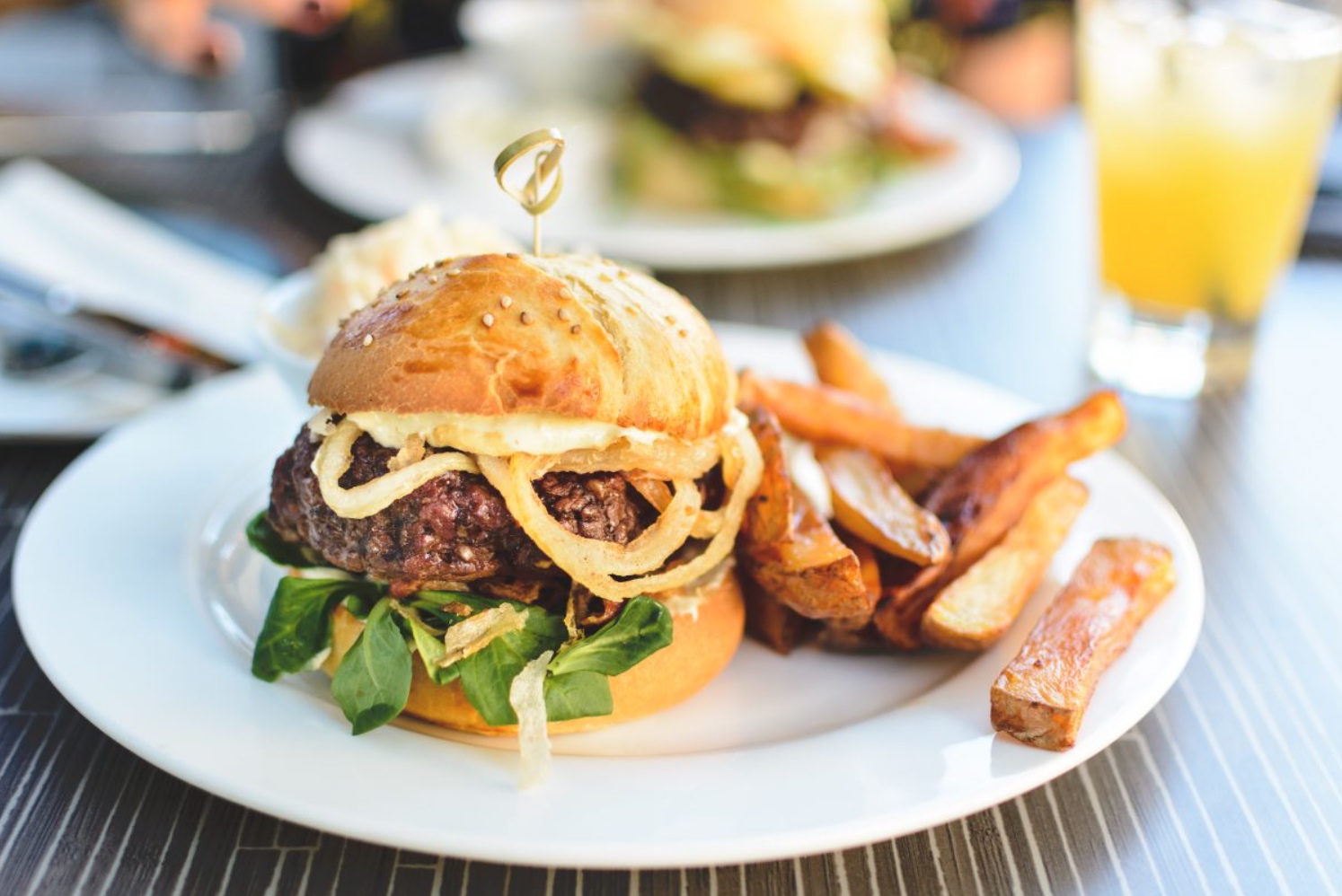 Ingredients for 4 people
Yellow potatoes, 400 g
Veal mince, 400 g
Burger buns, 4
Lettuce, 4 leaves
Tomatoes, 2 medium
Scamorza cheese, 4 slices
Onions, 200 g
Cane sugar, 25 g
Apple cider vinegar (or balsamic vinegar), 1 coffee cup
Extra virgin olive oil, 2 tablespoons
Frying oil, 500 ml
Salt and pepper, to taste
Preparation
Start by preparing the caramelised onions. Remove the ends and the outer layers of the onions, cut them and cook them over a medium heat in a covered saucepan together with a drizzle of extra virgin olive oil, the cane sugar, the salt and a glass of water for 20 minutes. Remove the lid and keep cooking for another 40 minutes. Simmer with the vinegar and leave them to cool down.
Wash the potatoes thoroughly, peel them and cut them to make little sticks. Fry them in plenty of hot oil. When they're crunchy and golden brown, get them out with a skimmer and put them on a plate covered with paper towel.
While the fries are cooking, start making the burgers. Knead the veal mince with a pinch of salt and a little pepper. Divide it into 4 portions and work them so you get 4 burgers about 2 cm thick. Cook them on an oiled griddle pan for 3-4 minutes on each side. Once they're cooked, place a slice of scamorza cheese on the meat.
Cut the buns in half and grill both halves. Fill them with lettuce, a couple of thin slices of tomato, the meat patty and the caramelised onions. Decorate with coloured skewer sticks and serve with the french fries.