To sweeten up your holidays, other than traditional pandoro and panettone, you can delight friends and family with a soft, delicious cake made from chocolate and potatoes.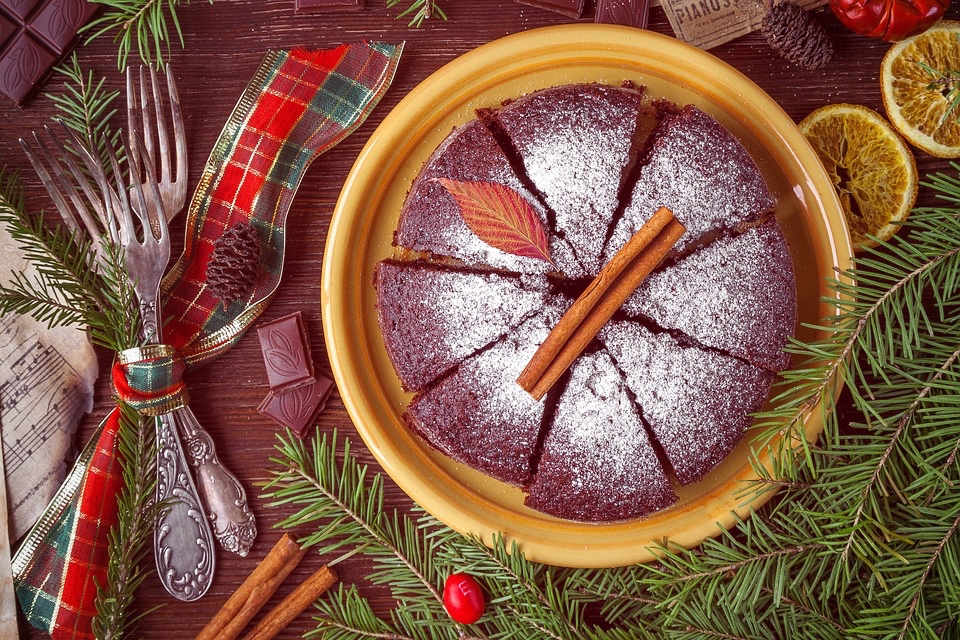 Ingredients for a mould of 20 cm in diameter
Potatoes, 1 kg
Dark chocolate, 200 g
Eggs, 3
Powdered cinnamon, 1 teaspoon
Butter, 80 g
Flour, 100 g
Whole milk, 250 ml
Salt, 1 pinch
Icing sugar for decoration
Zucchero a velo per decorare
Preparation
Wash the potatoes, peel them and boil them for 30 minutes in lightly salted water. While they are still warm, mash them with a potato masher.
Melt the chocolate in a bain-marie with the butter. To one side, pour the flour into a large bowl with the egg yolks, cinnamon, milk and potatoes, mix it all together with an electric mixer, being careful not to create any lumps. Mix in the butter and chocolate mixture and, finally, the pre-whipped egg whites with a pinch of salt.
Butter and flour a cake tin measuring 20 cm in diameter, pour in the mixture and cook in a preheated conventional oven at 180° for 20-25 minutes. Take it out of the oven, leave it to cool and decorate with a sprinkling of icing sugar and, if you like, some cinnamon sticks.
Discover other mouthwatering potato-based desserts:
Sardinian potato cake
Baked Neapolitan graffe