Savoury tarts are a really versatile dish, which can be prepared for any occasion and in various ways. They're great when they're fresh out of the oven, but they're delicious the day after as well: a must-have for your springtime picnic basket! Here we'll show you how to make one with potatoes, cherry tomatoes, and scamorza cheese.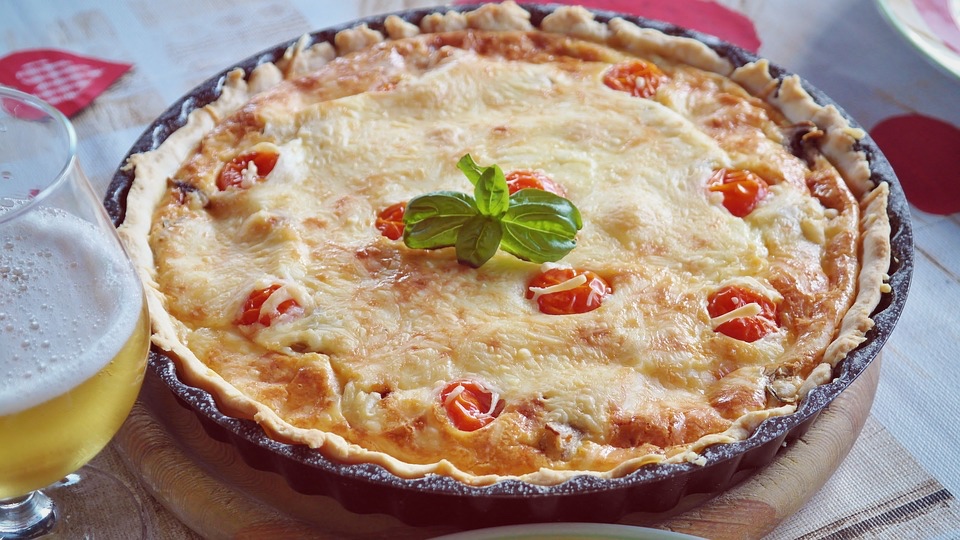 Ingredients
Shortcrust pastry, a 250 g roll
Potatoes, 400 g
Cherry tomatoes, 200 g
Scamorza cheese, 150 g
Onion, ½ of an average-sized one
Extra-virgin olive oil, as needed
Salt and pepper, as needed
Preparation
Carefully wash the potatoes, peel them, and then cut them into cubes that are big enough to allow them to stay solid even after cooking (about 2 cm long). Boil them in salted water for 10 minutes, drain them, and then leave them to cool down (alternatively, you can steam them so that they absorb less water).
Whilst the potatoes are cooling down, move on to sautéing the other ingredients. Roughly chop up the onion and brown it in extra-virgin olive oil. Rinse the cherry tomatoes well, cut them in half, and then add them to the pan. Add the potatoes, which will continue to cook together with the tomatoes and the onion. Season with a pinch of salt, a sprinkle of pepper, and then sauté everything on a high heat. Grate the scamorza cheese and, when the mixture has cooled down, add half of it (if you prefer stronger flavours, you can use smoked scamorza instead of plain scamorza).
Butter a mould with a diameter of 28 cm, lay down some shortcrust pastry inside it, pour the potato mixture inside it, and then preheat a static oven to 200°C and bake for 20 minutes. Once the required amount of cooking time has passed, evenly sprinkle the remaining scamorza cheese on top of the tart, decorate it with a few cherry tomatoes, and then bake for another 5 minutes.
Remove it from the oven and then let it cool down before serving… Unless you can't wait that long!