Why buy the usual Christmas decorations, when you can make your table special in a simple and environmentally-friendly way with what you've got at home? Here are four ideas for the holidays.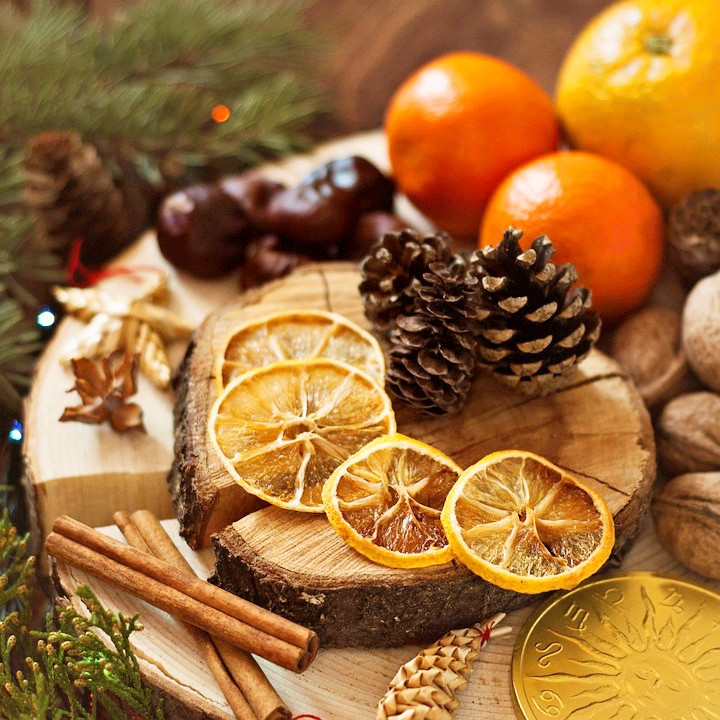 Mini dried orange slices. These are perfect for decorating your Christmas tree and dinner table. Just dunk the orange slices in water and sugar syrup and then dry them in a preheated fan oven at 100° for 2 hours. Attach a small red ribbon and add an original touch to your centrepiece and fruit basket.
Dried fruit candle. Attach a candle wick to the bottom of a heat-resistant glass jar and fill it with your favourite dried fruit. Melt some natural wax and pour it into the jar. Leave it to harden and cool down (it will take a couple of hours roughly). The candle is now ready to light up your Christmas.
Romanesco broccoli and radish tree. Cut the bottom of some Romanesco broccoli to create a steady base. Decorate it with radishes attached with toothpicks. Scatter some small pine cones and chestnuts around the base. Take your little tree to the table!
Potato snowmen. Last but not least, a Christmas decoration to eat… Boil a large and a very small potato in salted water until they're cooked. Cut one of the two ends of the larger potato to create the base, then attach the smaller potato on top of the large one with a toothpick. Use small slices of carrot to create the snowman's hat and nose, two sprigs of parsley for the arms and three black peppercorns for the eyes and jacket buttons.