They can be made with meat, vegetables, or fish: meatballs are a delicious finger food that are great for any occasion and can be made into a plethora of different varieties.
The ones we're sharing with you in this recipe are made from seabass and potatoes; a perfectly light and tasty variety that even the most hard-to-please palates will enjoy.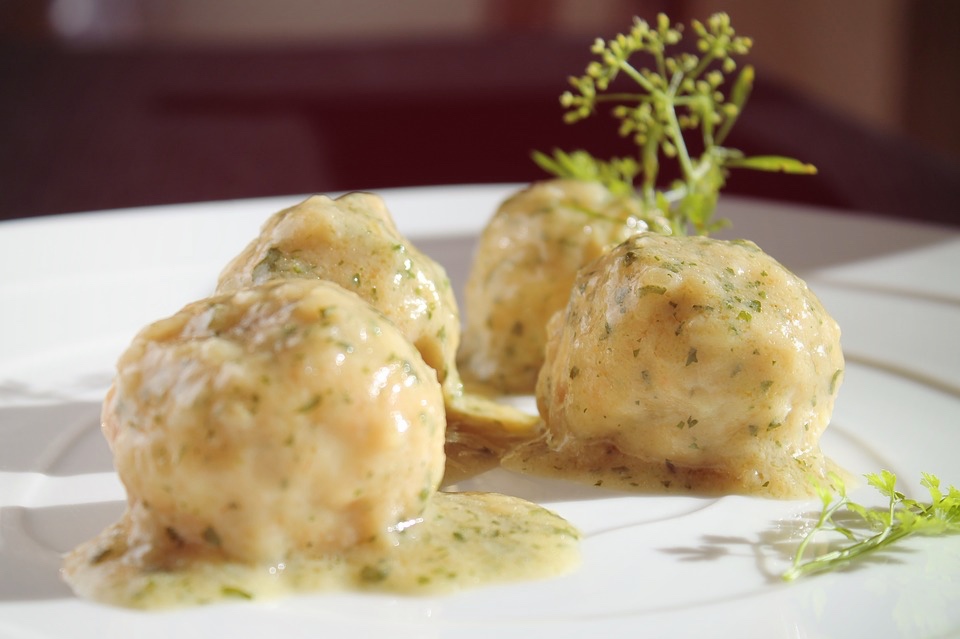 Ingredients
Seabass fillets, 400 g
Potatoes, 200 g
Eggs, 1
Milk, 30 ml
Parsley, 2 twigs
Flour, 100 g
Butter, 50 g
Extra virgin olive oil, as needed
Breadcrumbs, as needed
Salt, as needed
Black pepper, as needed
Preparation
Remove the skin from your seabass fillets and then use an electric mixer to finely grind them up. Peel the potatoes and boil them in plenty of salted water for 20 minutes. Drain them and then use a potato masher or a fork to mash them. Add the fish to the potatoes and then add some lukewarm milk. Mix the ingredients and then add some chopped up parsley, the egg, and a pinch of salt. Season with black pepper and then mix everything together well. If the mixture is too soft, add a few spoonfuls of breadcrumbs.
Shape the mixture into meatballs, coat them in flour, and then cook them for about 15 minutes on a gentle heat in a non-stick pan, together with some oil, butter, and chopped parsley.