This is much more than just a savoury pie. The torta pasqualina, or "Easter pie", is one of the most traditional recipes of Ligurian cuisine, however, at Eastertime, it can be found on dinner tables all across the Italian peninsula. Here's a different interpretation of it made with spinach and potatoes.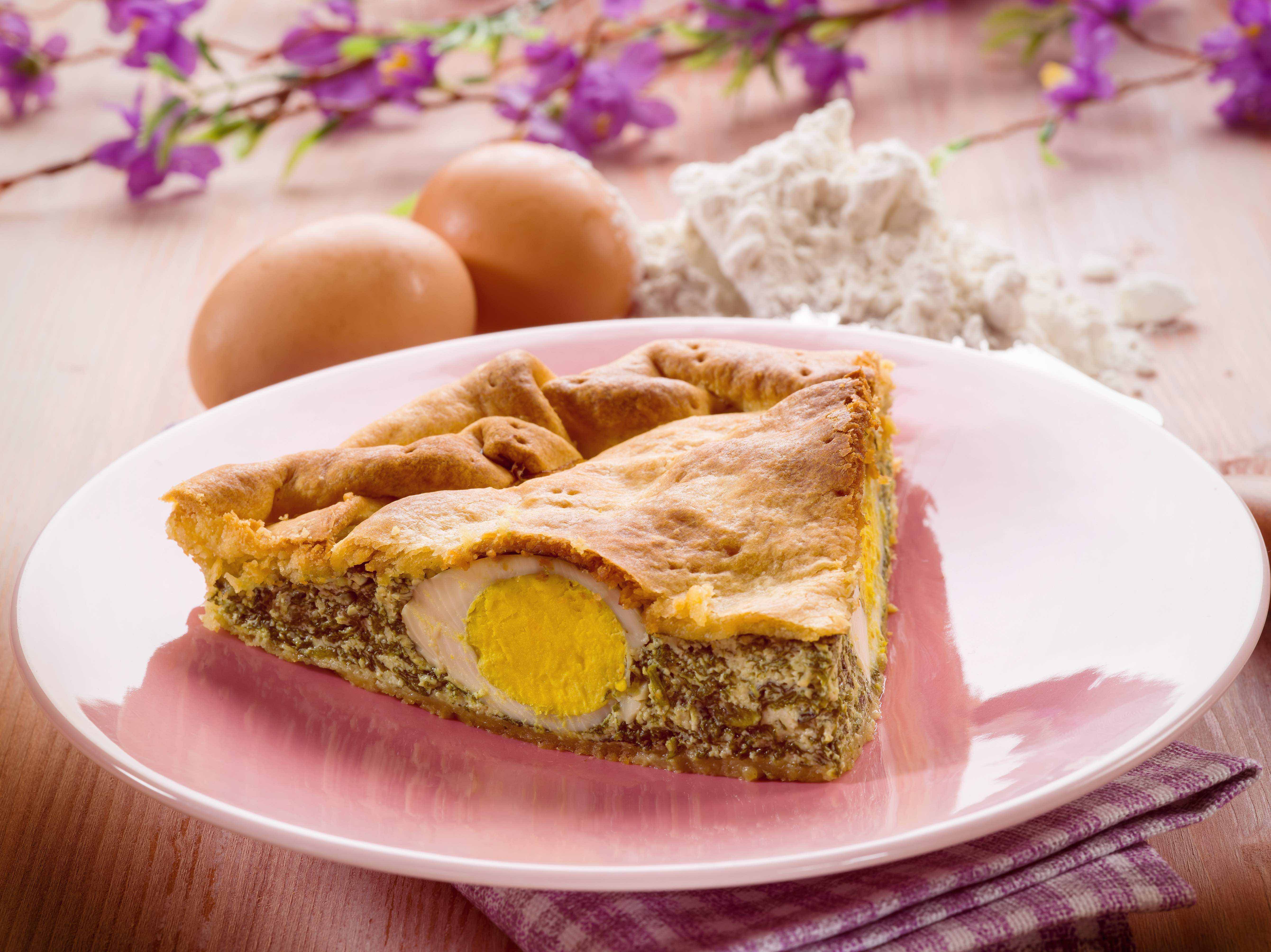 Ingredients for a mould with a diameter of 28 cm
00-grade flour, 400 g
Water, 150 ml
Medium-sized potatoes, 2
Sunflower seed oil, 150 ml
Salt, 1 small spoonful
Instant baking powder for savoury pies, 10 g
Spinach, 450 g
Eggs, 4
Grated cheese, 50 g
Ricotta cheese, 400 g
Nutmeg, as needed
Black pepper, as needed
Preparation
Start by making the dough. Sift the flour, then add the baking powder and fine salt. Little by little, pour in some lukewarm water and sunflower seed oil, and then mix together vigorously to prevent any lumps from forming. Mix until you get a compact dough.
Now move on to the filling. Peel the potatoes, finely dice them, and then boil them. Drain them and then use a potato masher to make mashed potato. Also boil the spinach in lightly salted water, drain it, wring it out, and then add it to the potato. Add the grated cheese, one egg, the ricotta, and a sprinkle of nutmeg and black pepper. Mix together well until you get a soft mixture.
Line a mould with a diameter of 28 cm with baking paper and lay out 2/3 of the dough you have already prepared inside it. Evenly distribute the filling inside it, and then use the back of a spoon to hollow out 3 holes to put the eggs into (one egg for each space). Roll out the remaining dough and lay it on top of the filling, making sure that you seal the edge of the pie carefully, so that the bottom part of the dough is firmly joined to the one on top. Pre-heat the oven to 180°C and cook for 45 minutes. Take it out the oven and leave it to cool down.
Your reinterpretation of the pasqualina pie is now ready: enjoy and… Happy Easter!