A savoury version of the famous French tart, this soft and delicate Colomba potato tarte tatin is a savoury pie that looks enticing and is incredibly simple to make, perfect for serving in slices as an aperitif or starter.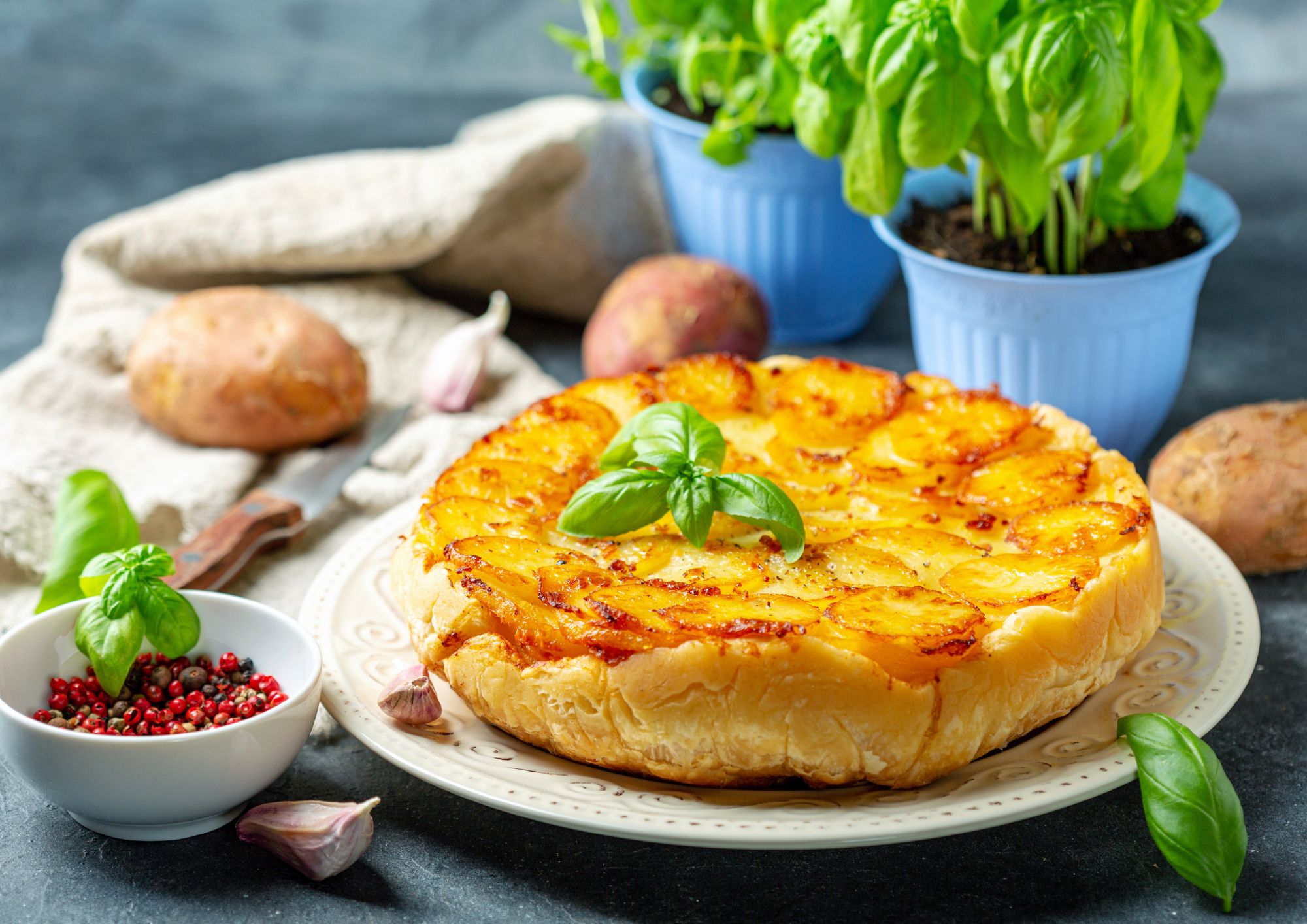 Ingredients for 6 people
Ready-made puff pastry, 1 roll
Colomba potatoes, 600 g
Fior di latte mozzarella, 50 g
Butter, to taste
Rosemary, 1 sprig
Table salt, to taste
Preparation
Wash the potatoes, then peel them and cut them into thin slices. Fill a saucepan with cold water and some salt, add the sliced potatoes and put it on the hob. As soon as the water starts to boil, drain the potatoes and leave them to cool down. Grease a cake tin of about 25 cm in diameter and arrange the potatoes like the spokes of a wheel, overlapping them slightly and making sure to leave a few millimetres of space free from the edges. Season the potatoes with rosemary to taste. Whisk the mozzarella and then add it.
At this point, you can unroll the roll of puff pastry and put it on top. It is important to carefully put the pastry in between the edge and the potatoes; fold any excess dough over itself and prick it using the prongs of a fork. Bake the cake tin for about 25 minutes in a preheated oven at 180°C. Once ready, leave it to cool down and gently turn it over onto a tray. To make it even crispier, you can put the tarte tatin back in the cake tin with the potatoes facing upwards and bake it on the grill setting for another few minutes.
Image: Canva