Pasta is one of the staples in the Mediterranean diet and is synonymous with Italian food. Did you know that 9 out of 10 Italians eat pasta on a regular basis and that 1 in 3 Italians eat pasta every day? (Source: Eumetra research for Unione Italiana Food).
In the recipe below, the Queen of Italian food meets porcini mushrooms, one of the most luxurious ingredients in autumn food.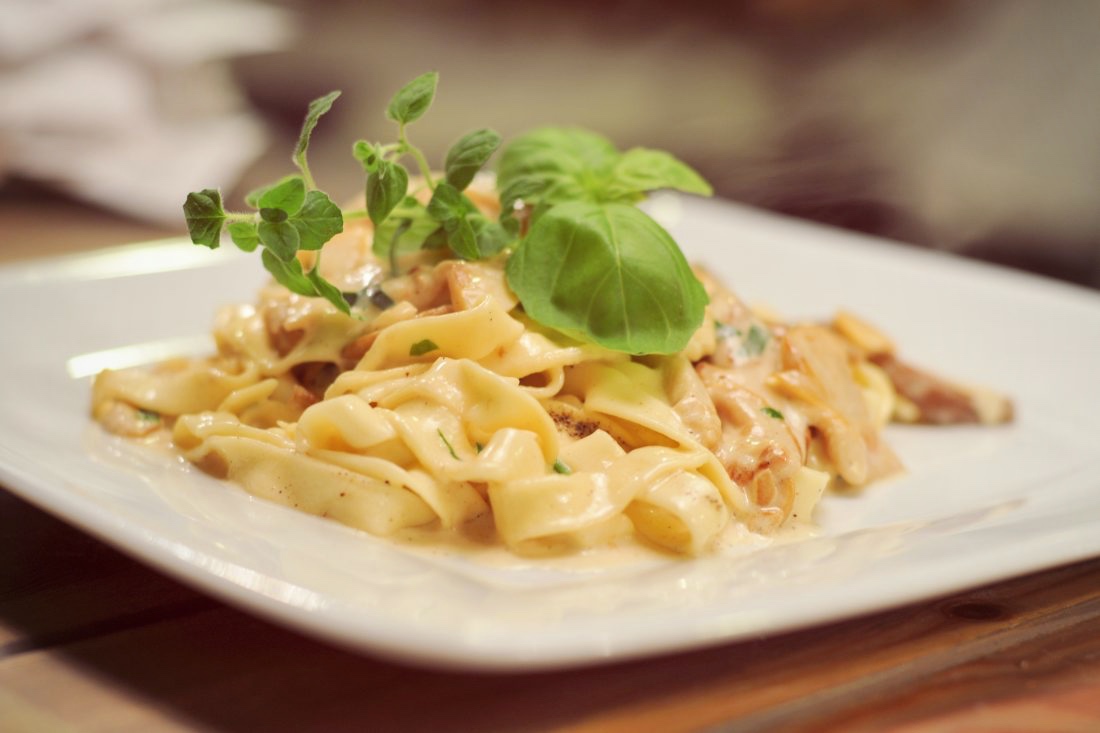 Ingredients for 4 people
White potatoes, 3 medium
Porcini mushrooms, 400 g
Tagliatelle egg pasta, 320 g
Vegetable stock, 500 ml
Parsley, a couple of sprigs
Garlic, 1 clove
White wine, ½ glass
Grated Parmesan cheese, 60 g
Salt, to taste
Extra virgin olive oil, to taste

Preparation
Sauté the garlic in a little extra virgin olive oil. Wash the potatoes thoroughly, peel and dice them. Add them to the garlic and sauté for a couple of minutes over high heat, then take out the garlic, turn down the heat and pour the vegetable stock slowly over the potatoes until they are completely covered. Cook until soft and then add a little extra virgin olive oil. Blend until smooth and creamy.
Clean the porcini mushrooms, slice thinly and sauté in a little extra virgin olive oil together with the chopped parsley. Shock with the wine and allow to evaporate. Add a pinch of salt and cook over low heat for 15 minutes.
In a separate pan, cook the tagliatelle and drain when "al dente". Toss in the pan with the creamy potatoes, the porcini mushrooms and two tablespoons of the water used to cook the pasta. Add grated cheese and serve the tagliatelle piping hot.