Sweet potatoes, also known as yams, can also be used to make a delicious appetiser to serve as an aperitif instead of more traditional yellow potato crisps.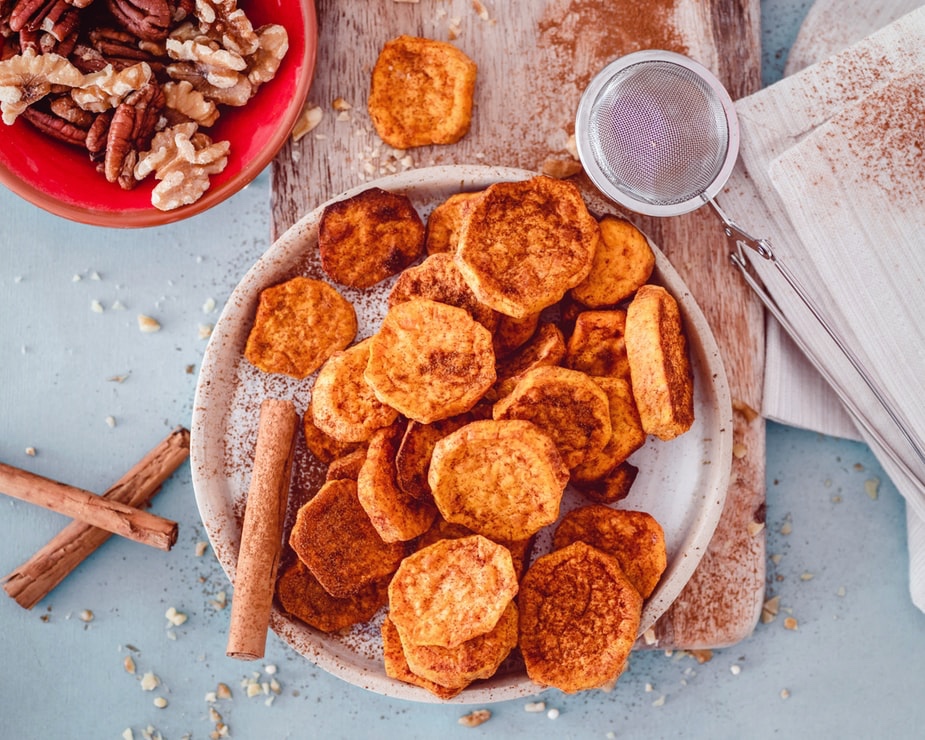 Ingredients for 4 people
Sweet potatoes, 4
Sweet paprika, ½ teaspoon
Turmeric, ½ teaspoon
Cinnamon, ½ small teaspoon
Extra virgin olive oil, about 5 tablespoons
Salt, to taste

Preparation
Pour the extra virgin olive oil into a bowl, then add the sweet paprika, turmeric, cinnamon and mix them together. Wash the sweet potatoes thoroughly and cut them into very thin slices (you don't have to peel them before slicing them because the peel will make them even more delicious). Leave the slices to soak for a couple of hours so they release their starch, which is the arch-enemy of crunchy crisps. Drain them and dry them thoroughly with some paper towel. Brush the flavoured oil on both sides of the slices, then arrange them on a baking tray, making sure they aren't overlapping. Bake in a preheated oven at 180°C, cooking each side for 10 minutes. Take out of the oven, season with a pinch of salt and leave to cool down. Serve in small bowls.