A simple, nutritious vegetarian recipe, this omelette made from spinach and Monique variety potatoes, with their excellent organoleptic properties and soft flesh, is a perfect dinner-saver!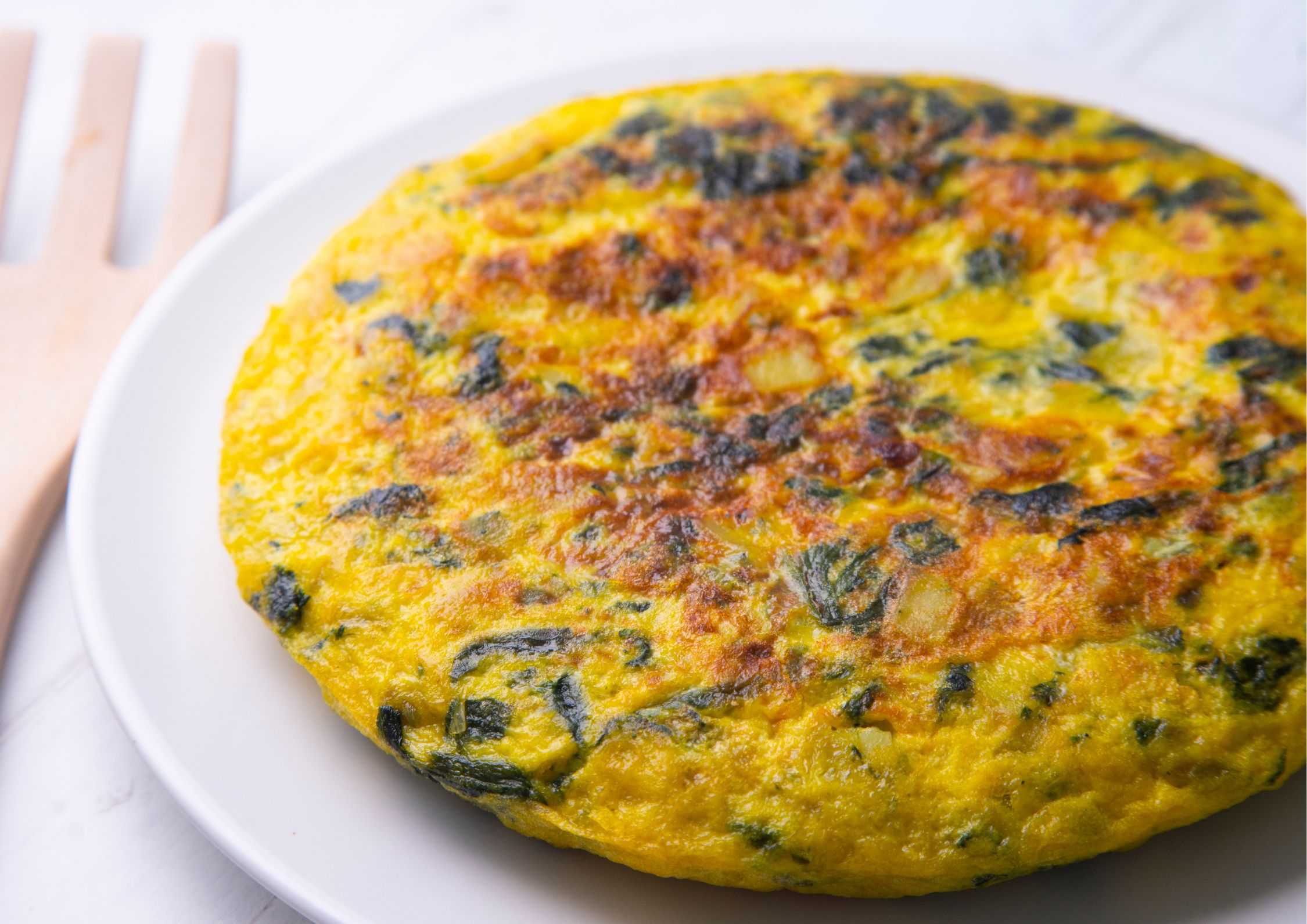 Ingredients for 4 people
Eggs, 4
Monique potatoes, 100g
Fresh spinach, 150g
Onion, 1/2
Extra virgin olive oil, as required
Salt, to taste
Pepper, to taste
Preparation
Thoroughly wash the potatoes, peel them, dice them and put them in boiling salted water for 5-10 minutes (depending on the size of the pieces). When they are slightly soft, drain them and leave them to cool. Fry the finely chopped onion with a drizzle of extra virgin olive oil in a non-stick pan about 20 cm in diameter. Add the potatoes and cook over a medium-low heat, stirring from time to time, until they are lightly seared. At this point, after you have thoroughly rinsed the spinach, add it and cook for another 2-3 minutes until it has wilted, then add salt and pepper to taste. Beat the eggs in a bowl with a whisk and season with a pinch of salt and pepper. Add the potatoes and spinach to the beaten eggs and mix well. Put a non-stick pan onto the hob and heat up a drizzle of extra virgin olive oil for a few moments (you can use the same pan you used to sauté the vegetables, which will already contain some oil). Add the mixture and leave it to cook on a gentle heat for 8 minutes, covering the pan with a flat lid. Once the required time is up, flip the omelette over by turning the pan upside down onto the lid, making sure that you keep them close together so that the omelette does not slide off. The cooked side of the omelette will now be on top; slide it around in the pan to cook the other side of it for another 8 minutes. Your omelette is now ready to be served!
Image: Canva