More than being just a simple cooking method, barbecuing is a full-on ritual to be enjoyed with friends and family.
Wherever you are – in the hills, by the coast, or in your back garden – there's nothing better than firing up a barbecue and spending a summer's evening together with loved ones.
Here's our simple and tasty proposal, using just a few ingredients: vegetables, vegetables, and more vegetables!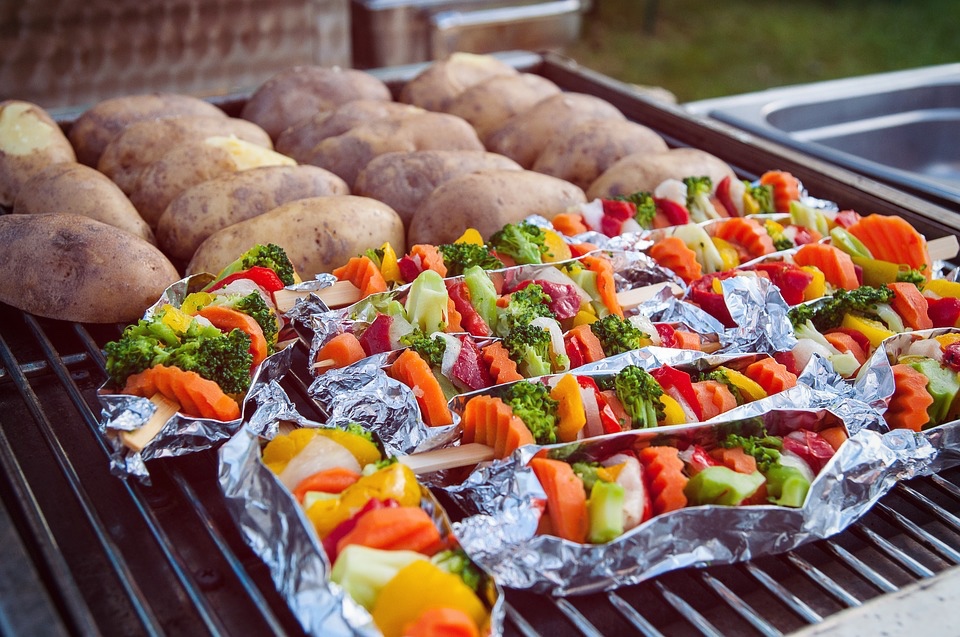 Ingredients for 4 people
Potatoes, 400 g
Carrots, 400 g
Courgettes, 200 g
Red peppers, 100 g
Yellow peppers, 100 g
Extra-virgin olive oil, as needed
Salt and pepper, as needed

Preparation
Prepare a mix of oil, pepper, and fine salt. Carefully wash the potatoes to remove any dirt, and then dry them well by dabbing them with some paper towels. Use a pastry brush to season them with the mixture that you prepared, and then place them onto the barbecue grill. The oil on the skin will prevent the potatoes from sticking to the grate. Cook them for 30 minutes, leave them to cool down, and then remove their skin.
In the meantime, wash and cut the carrots, courgettes, peppers, and radicchio. Place an assortment of these pieces onto the skewers, season with oil and salt, and then cook them on the barbecue for about 20 minutes. To ensure that the vegetables do not stick to the grill, place them onto a sheet of aluminium foil.
Serve the vegetables and potatoes on a single serving dish. If you want, garnish with a drizzle of extra-virgin olive oil.
Image by Jürgen Schmidtlein from Pixabay