Pecorino or Parmigiano? Guanciale or pancetta? With the egg flash-fried or well-cooked? There are many variations for one of the most loved dishes in Italy: carbonara pasta! The one we're offering here is a decidedly original version. Let's have a look together!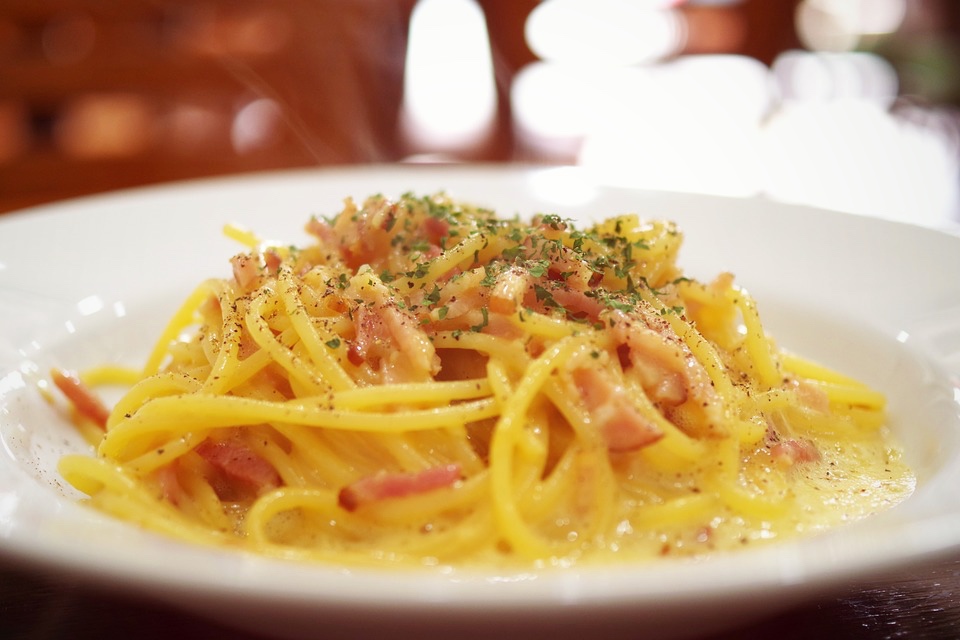 Ingredients for 4 people
Medium potatoes, 2
Spaghetti, 320 g
Guanciale, 150 g
Eggs, 4
Pecorino Romano cheese, 100 g
Parsley, to taste
Salt, to taste
Black pepper, to taste
Extra virgin olive oil, to taste
Preparation
Wash the potatoes, peel them and cut them into very small cubes. Brown them over a high heat for a couple of minutes, adding the salted water a little at a time until they're well-cooked. Add a drizzle of extra virgin olive oil and mix with a hand-held blender until you get a smooth creamy mixture.
In the meantime, prepare the guanciale. Chop it up finely and brown in a non-stick pan, large enough to hold the pasta as well, for 5 minutes over a low heat and for another 5 minutes over a high heat.
To one side, separate the egg whites from the yolks, then season the yolks with a pinch of salt and a sprinkling of black pepper. Cook the spaghetti and drain it while it's still al dente. Toss the pasta in the pan you used to prepare the guanciale, then add the creamed potatoes and egg yolks and mix everything together well. Add the Pecorino Romano, plate it up and serve the spaghetti nice and hot with a sprinkling of chopped parsley.