A pie made from meat and vegetables covered with a crispy layer of mashed potatoes: shepherd's pie is a British dish, traditionally made with lamb.
Cottage pie, a version made with beef, is also very famous. But shepherd's pie can also be made in a delicious vegetarian version made with lentils and potatoes, which we'll show you here for a British-flavoured New Year's menu.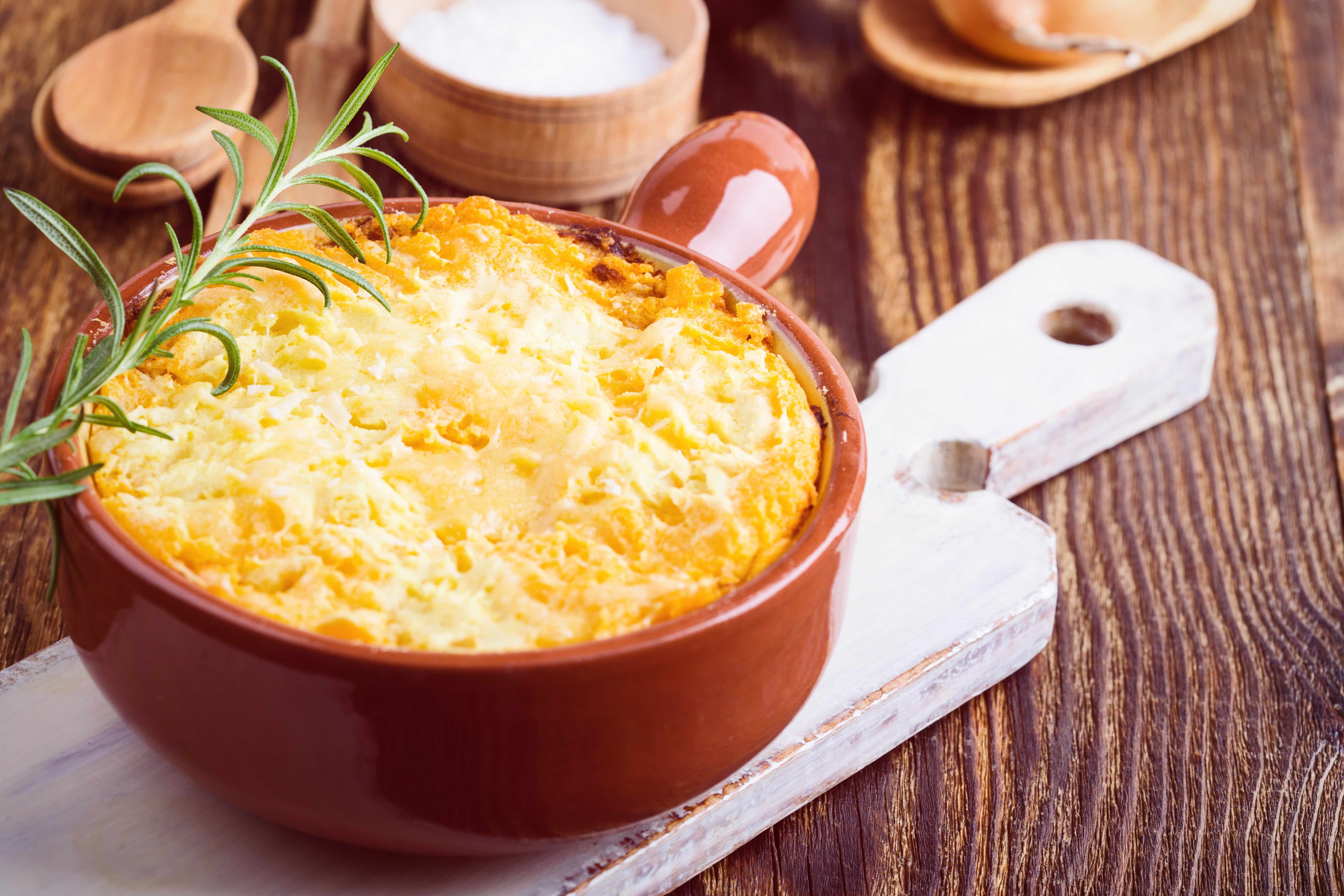 Ingredients for 4 people
White potatoes, 800 g
Lentils, 500 g
Peas, 300 g
Carrots, 3
Rosemary, a couple of sprigs
Butter, 40 g
Onion, 1/4
Tomato paste, 5 tablespoons
Extra virgin olive oil, 5 tablespoons
Salt, to taste
Nutmeg, to taste

Preparation
Wash the potatoes thoroughly and boil them in plenty of salted water for 20 minutes. Drain them, leave them to cool, and then mash them with a potato masher. Combine the melted butter and the milk, add the nutmeg, and mix everything together. Boil the lentils and put a couple of glasses of cooking water to one side.
Lightly fry the onion in a drizzle of extra virgin olive oil, add the peas and diced carrots, and leave them to cook over a low heat, pouring in a couple of tablespoons of warm water a little at a time. Mix in the tomato paste and cook for another 20 minutes over a low heat, seasoning with a few small rosemary leaves. When the peas and carrots are soft enough, mix the lentils together with the cooking water which you put to one side, and leave to cook for about another 10 minutes.
Grease a ceramic ovenproof dish, pour in the lentil and vegetable mixture and cover with an even layer of mashed potatoes. Bake in a preheated oven at 200°C for 30 minutes. Take out of the oven and leave to cool for about 10 minutes.