They are quick and easy to make, they can be easily reinvented and filled with your favourite ingredients… We are talking about baked potatoes.
In this version, the chefs from the Gialle & Co restaurant in Milan have decided to use incredibly delicious and flavourful ingredients that you simply cannot resist. Here is the delicious "Scamorzami di baci" (read more about our partnership with Gialle & Co).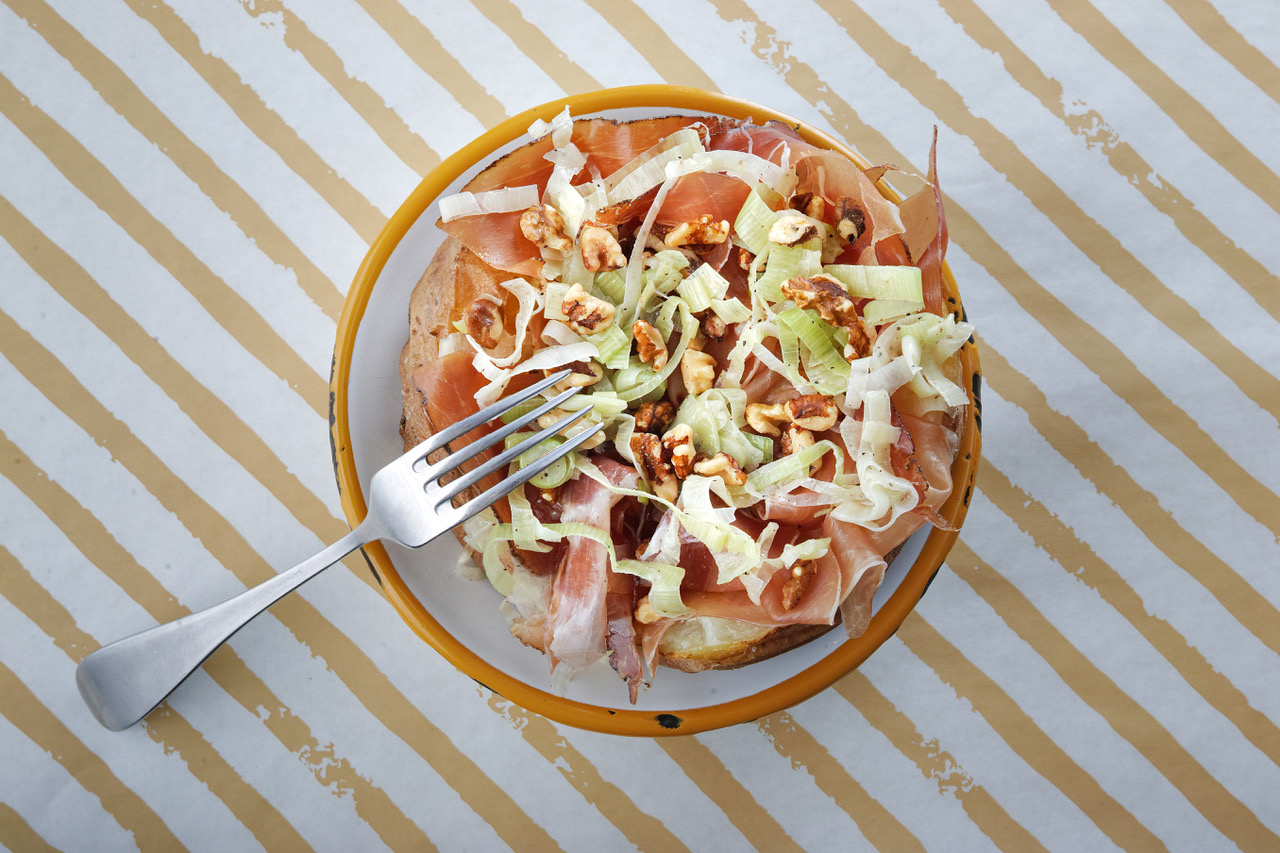 Ingredients for 4 people
Large yellow potatoes, 4
Scamorza cheese, 240 g
Speck ham, 160 g
Leeks, 800 g
Walnuts, to taste
Extra virgin olive oil, 3 tablespoons
Salt, to taste

Preparation
Thoroughly wash the potatoes, dry them and coat them evenly in extra virgin olive oil using a pastry brush, add a pinch of salt and then bake them at 180°C for about 60 minutes. Take them out of the oven, cut them in half down the longest side and put them on a plate, preferably a deep one. Season with salt to taste and now make the filling. Clean the leek and cut it into thin round slices, then sauté it in a pan with a drizzle of extra virgin olive oil to make it soft and golden brown.
Grate the scamorza and put a couple of tablespoons of it on every potato, then put them in a microwave for a minute to melt the cheese. Add the leeks, the slices of speck ham and a few walnuts. Voilà, your Scamorzami di baci is ready!