A typical winter vegetable, savoy cabbage is one of the most versatile ingredients in the kitchen. In this dish, we wrap it around a soft centre of potatoes and mozzarella to create a lip-smacking main course or one-course meal.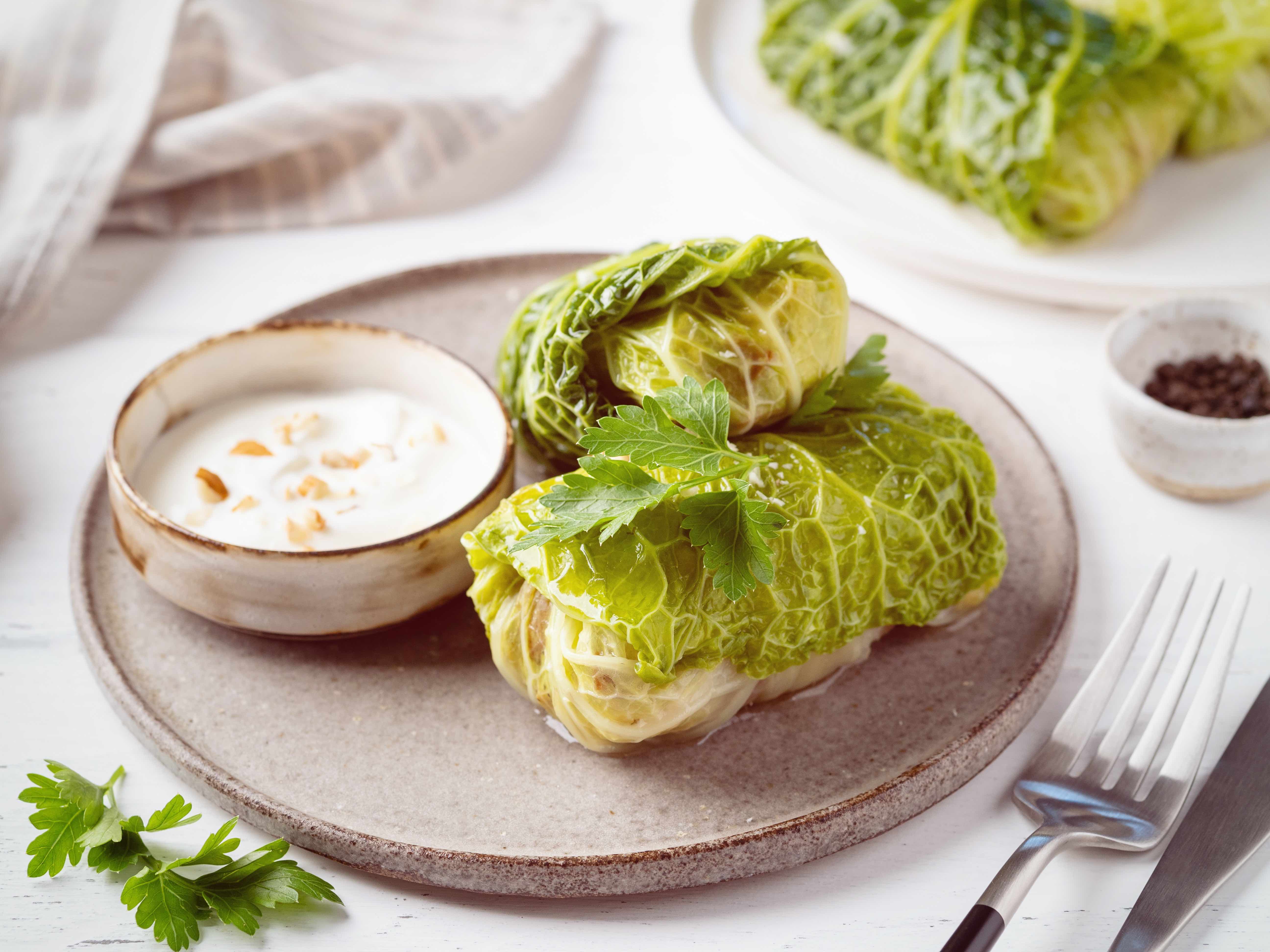 Ingredients for 4 people
Savoy cabbage, 1 kg
White potatoes, 400 g
Mozzarella, 100 g
Parmesan, 4 tablespoons
Chopped parsley, 1 teaspoon
Salt, 1 teaspoon
Extra virgin olive oil, to taste
Pepper, to taste

Preparation
Wash the potatoes, peel them and then boil them in plenty of salted water until they are quite soft. Once cooked, drain them and keep them to one side. Peel the savoy cabbage so you get 8 leaves. It is best to remove the outer ones, which are usually tougher. Wash the leaves thoroughly and boil them in salted water for 6 minutes, then drain them with a strainer ladle, put them on a dry cloth and pat them gently.
Mash the potatoes with a potato masher, add the grated Parmesan, the chopped parsley, some pepper and a pinch of salt, then mix the ingredients together. Put the savoy cabbage leaves on a flat surface and stuff them by putting about two tablespoons of filling on the centre of each one, then add a few cubes of mozzarella. Make rolls with your hands closing the leaves like a parcel.
Grease a baking tray, put the parcels on top and bake at 180°C for about 10 minutes. Take them out of the oven, put them on plates and decorate with a couple of leaves of fresh parsley. Serve with creamy Parmesan sauce, if you like.
Image by Alena Kos from Shutterstock