When the cold temperatures remind us that winter is around the corner, we can find a little warmth thanks to delicious hot dishes.
This one here is the perfect recipe for this time of year: a creamy puréed potato soup made even more delicious by the slightly biting flavour of paprika.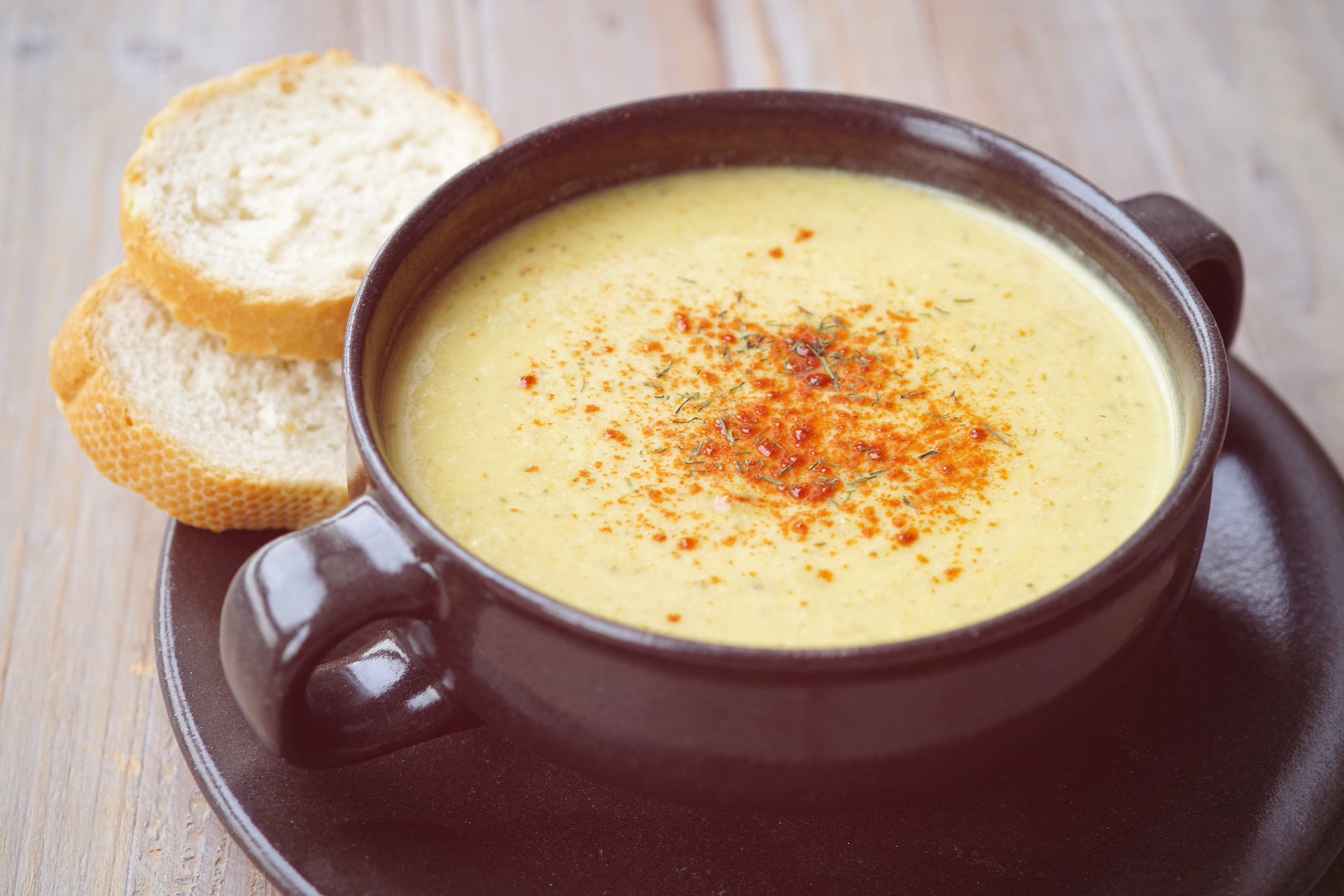 Ingredients for 4 people
White potatoes, 800 g
Onion, 1
Vegetable stock, 1 l
Rosemary, 1 sprig
Extra virgin olive oil, 2 tablespoons
Paprika, ½ teaspoon
Salt, 1 pinch

Preparation
Wash the potatoes, peel them and dice them. Finely chop the onion and sweat it in a drizzle of extra virgin olive oil in a fairly large saucepan for a few minutes, together with the sprig of rosemary. Add the potatoes, brown them over a medium heat for a couple of minutes, stirring them from time to time, then add the salt, the paprika and, if you like, a sprinkling of pepper. Pour in the vegetable stock, cover it with a lid and leave it to cook over a gentle heat for 20-25 minutes (cooking times may vary based on the size of the diced potatoes).
Once this time is up, remove the sprig of rosemary, turn off the hob and blend it with a hand-held blender until you get a smooth, creamy mixture. If you prefer your puréed soup to have a more liquid consistency, then add a few tablespoons of vegetable stock. Plate up and season with a drizzle of extra virgin olive oil and a sprinkling of paprika.