The distinctive flavour of Gruyère gives this delicious puréed potato soup an original touch, which makes this dish even more appetising. This recipe is also suitable for vegetarians, to be served with crunchy croutons.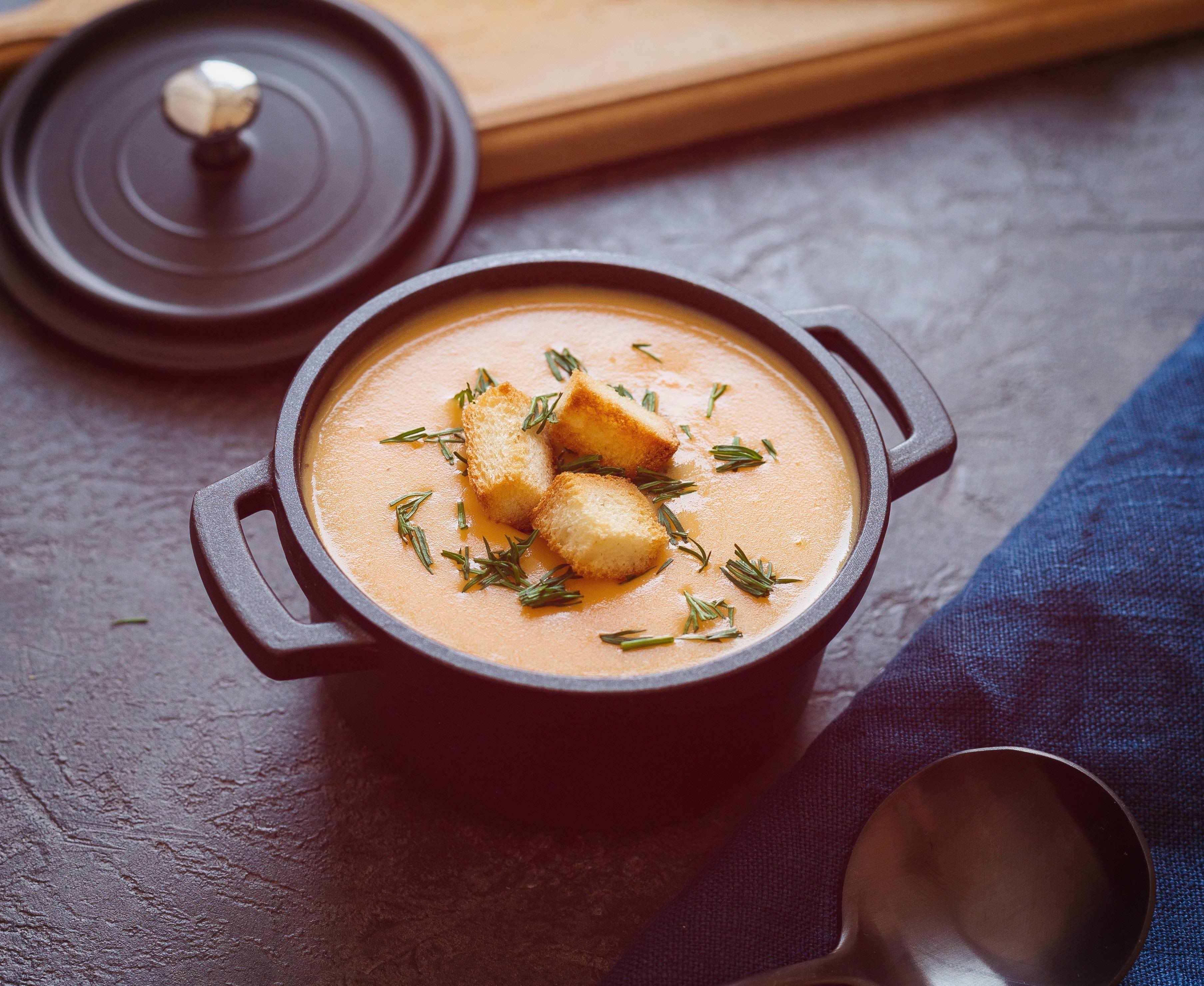 Ingredients for 4 people
White potatoes, 700 g
Leek, 1
Vegetable stock, 1 l
Gruyère, 150 g
Dry homemade bread, 400 g
Extra virgin olive oil, 3 tablespoons
Salt, 1/2 teaspoon
Rosemary, to taste
Pepper, to taste
Preparation
Clean the leek, chop it finely and lightly fry it in a non-stick pan with a drizzle of extra virgin olive oil. Carefully wash the potatoes, peel them and dice them, then add them to the leek and leave them to brown for a few minutes over a medium heat, stirring from time to time. Add the salt and a sprinkling of pepper, pour in the vegetable stock, cover with a lid and cook over a low heat for about twenty minutes.
Meanwhile, prepare the croutons. Cut the bread into cubes and toast them in a pan with a drizzle of extra virgin olive oil over a low heat for about 15 minutes. You can add some herbs to the oil if you like.
Once the potatoes are cooked, add the diced Gruyère and mix it until it is completely melted, then blend it using a hand-held blender until you get a smooth mixture. Plate it up, place a few croutons on each plate and decorate with some chopped rosemary.
Image by Olga Kudriavtseva from Unsplash