We waited for it all winter and it's finally here: asparagus has arrived on our spring dinner tables. It's a priceless source of calcium, phosphorus, potassium and vitamins to be used in many recipes.
Considering recent temperatures, we suggest mixing it with potatoes to make this warm puréed soup.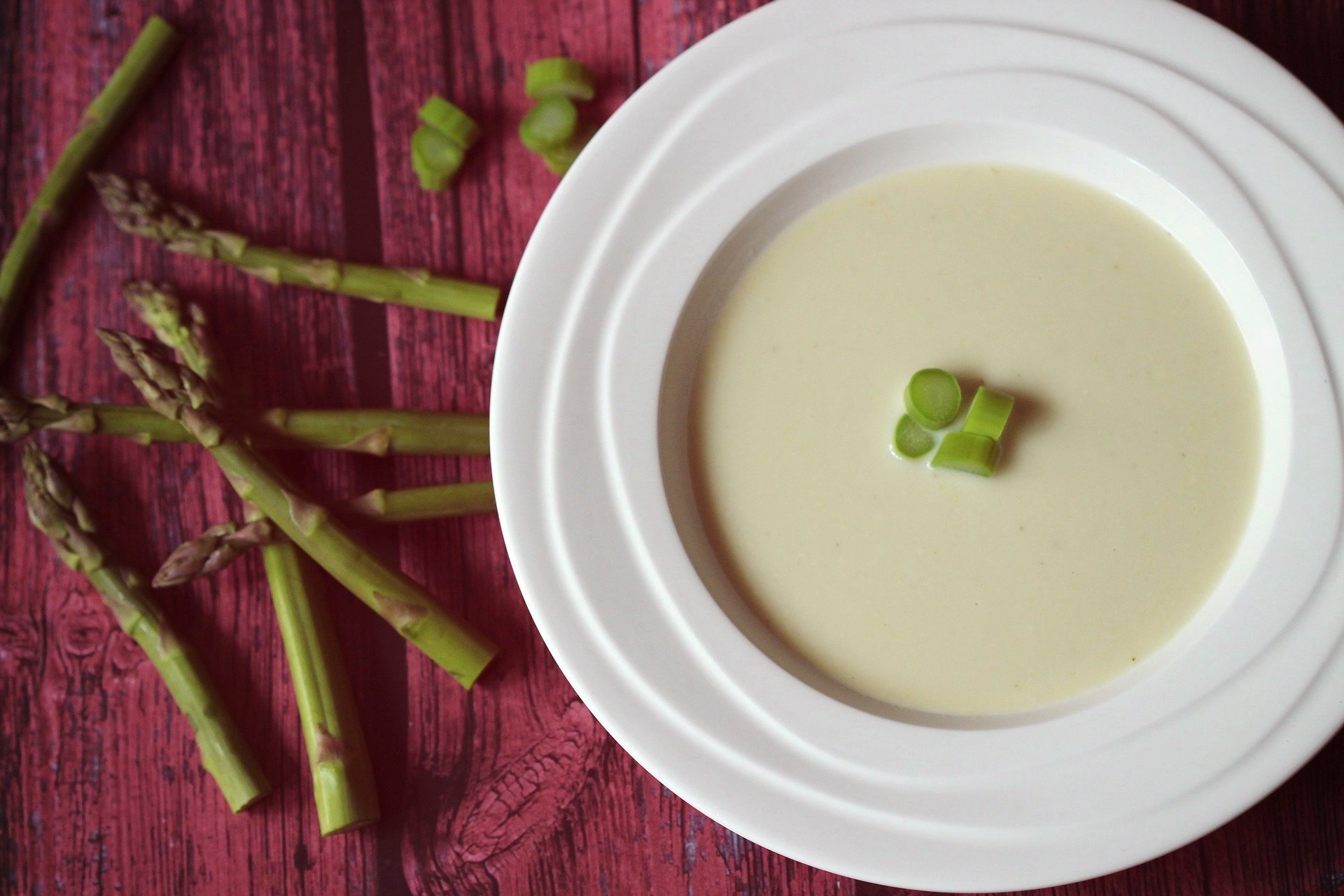 Ingredients
Asparagus, 500 g
White potatoes, 300 g
Vegetable stock, 500 ml
Shallot, 1/2
Extra virgin olive oil, 3 tablespoons
Butter, 20 g
Fresh spreadable cheese or robiola cheese, 100 g
Thyme, to taste
Salt, 1 pinch

Preparation
Carefully wash the potatoes, peel them, dice them and put them to one side. Thoroughly rinse the asparagus under running water and remove the lighter, more stringy lower part. Cut the asparagus stalks into thin round slices, while the softer tips can be cut into longer pieces. Peel and slice the shallot and lightly fry it with the extra virgin olive oil and the butter in a saucepan large enough to fit the other ingredients too. Add the potatoes and asparagus and fry everything for about ten minutes over a gentle heat, stirring from time to time. Add the hot vegetable stock and leave the vegetables to cook over a low heat for another 20-25 minutes.
Use a hand-held blender to turn the vegetables into a creamy sauce, add the soft cheese and carefully mix everything together. Season with a few thyme leaves and, if you like, add some croutons to the puréed soup.