Have you ever made your own tagliatelle? It is much easier than you think. To make them even softer and more delicious, we recommend making them with a potato-based dough. We have decided to season them with pesto, which goes particularly well with potatoes, but you can try them with your favourite seasoning.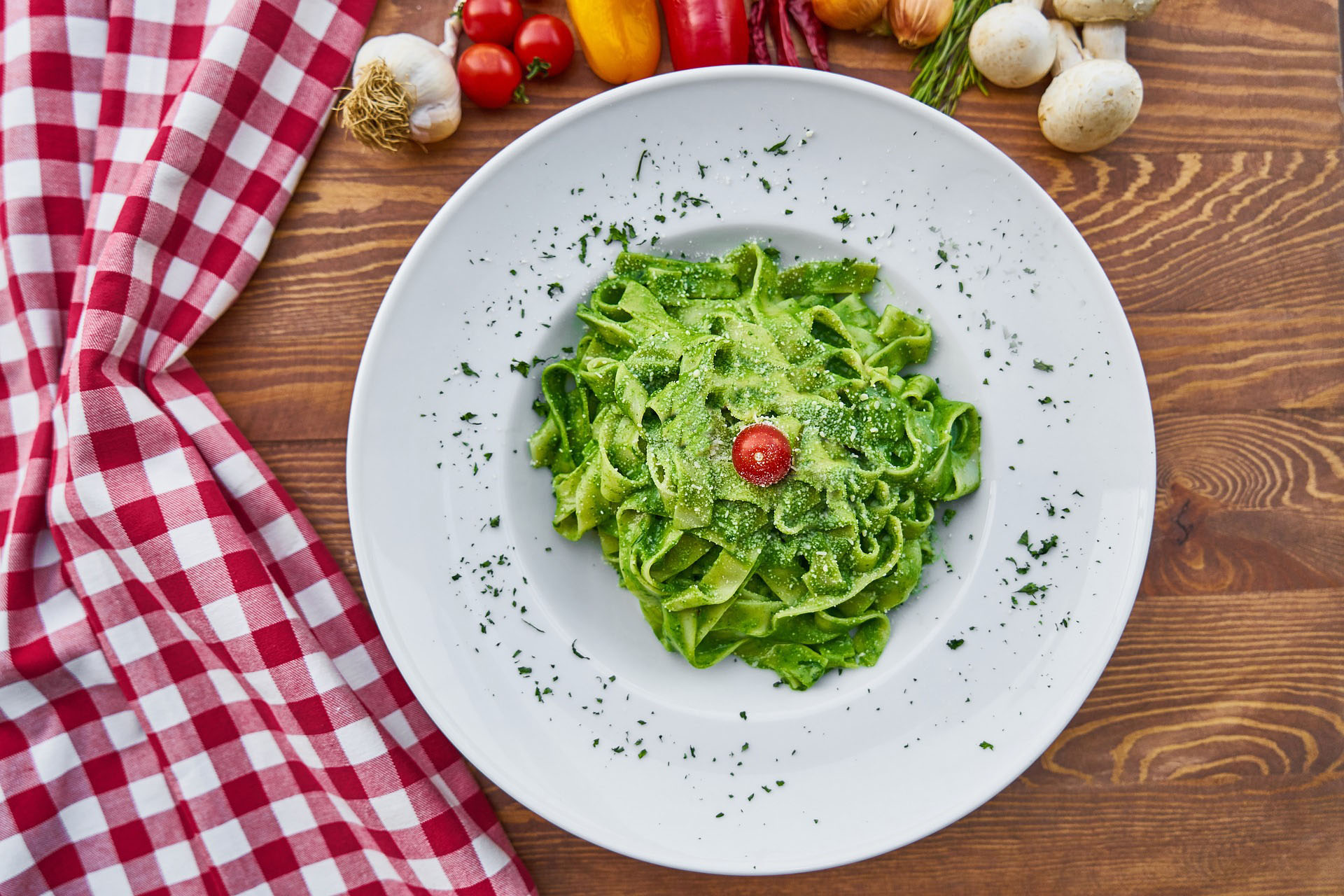 Ingredients for 4 people
Yellow potatoes, 500 g
Fine flour (type "0"), 150 g
Eggs, 1
Salt, ½ teaspoon
Extra virgin olive oil, 40 g
Fresh pesto, 180 g

Preparation
Carefully wash the potatoes, peel them, cut them into similar-sized cubes and steam them for half an hour. When they are cooked, mash them with a potato masher. Put the mash on a pastry board, add the flour, egg and extra virgin olive oil and knead thoroughly. Season with salt and keep working until you get a compact ball of dough.
Roll out the dough with a flour-coated rolling pin or use a pasta machine so you get a sheet a few millimetres thick. Cut the sheet into strips using a pastry cutter wheel or a knife. While you are making the tagliatelle, keep putting flour on your work surface and on the pasta to prevent it from sticking. Cook in salted water for about 3-4 minutes. Toss the pasta in a pan with the fresh pesto and, if you like, add a few baby tomatoes for garnish.