If you prefer white pizza over normal tomato pizza, you are sure to enjoy this recipe: it's a pizza with basil pesto and baby prawns, made even softer by adding potatoes to the dough.
In fact, potatoes can make both sweet and savoury dishes incredibly soft. Try it and you'll see!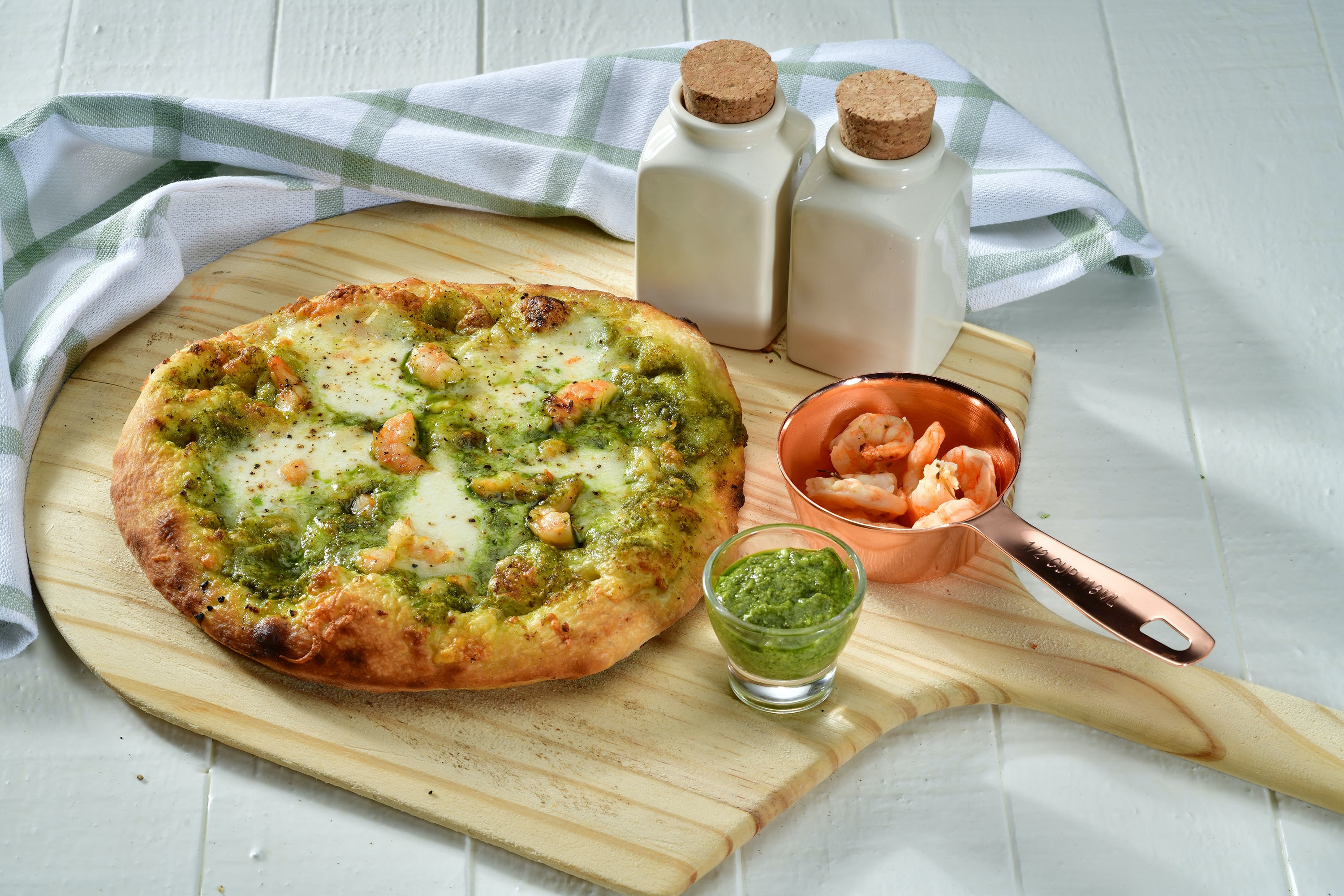 Ingredients for 4 pizzas
Durum wheat semolina flour, 200 g
Fine flour (type "0"), 300 g
White potatoes, 300 g
Salt, ½ teaspoon
Mozzarella, 2 x 125 g
Instant yeast for savoury dishes, 15 g
Pesto, 190 g
Baby prawns, 400 g
Extra virgin olive oil, 3 tablespoons
Mineral water, to taste
Preparation
Dice the potatoes, boil them in plenty of salted water for 10-15 minutes, drain them and mash them with a potato masher. Leave the potatoes to cool down and make a well with the flour on a pastry board. Add the salt, yeast and pour some water in a little at a time. Knead it and add the potatoes, work the dough, then adjust with water and flour until you get a compact, elastic ball of dough. Divide the dough into four portions, one for each pizza, and roll it out on well-oiled baking trays.
Now move on to the topping. Put a couple of tablespoons of pesto on the pizzas, making sure you leave the crusts free, add the thinly sliced mozzarella and the baby prawns and finally pour on a drizzle of oil. Bake in a preheated oven at 200°C for 20 minutes, take them out of the oven and then serve.
Image by Randy Fath from Unsplash