If you're looking for an original, rich starter for your holiday menu, these little cakes are right up your street.
And to satisfy all palates, you can also make them in a vegetarian version without chicken: they're sure to look and taste great anyway.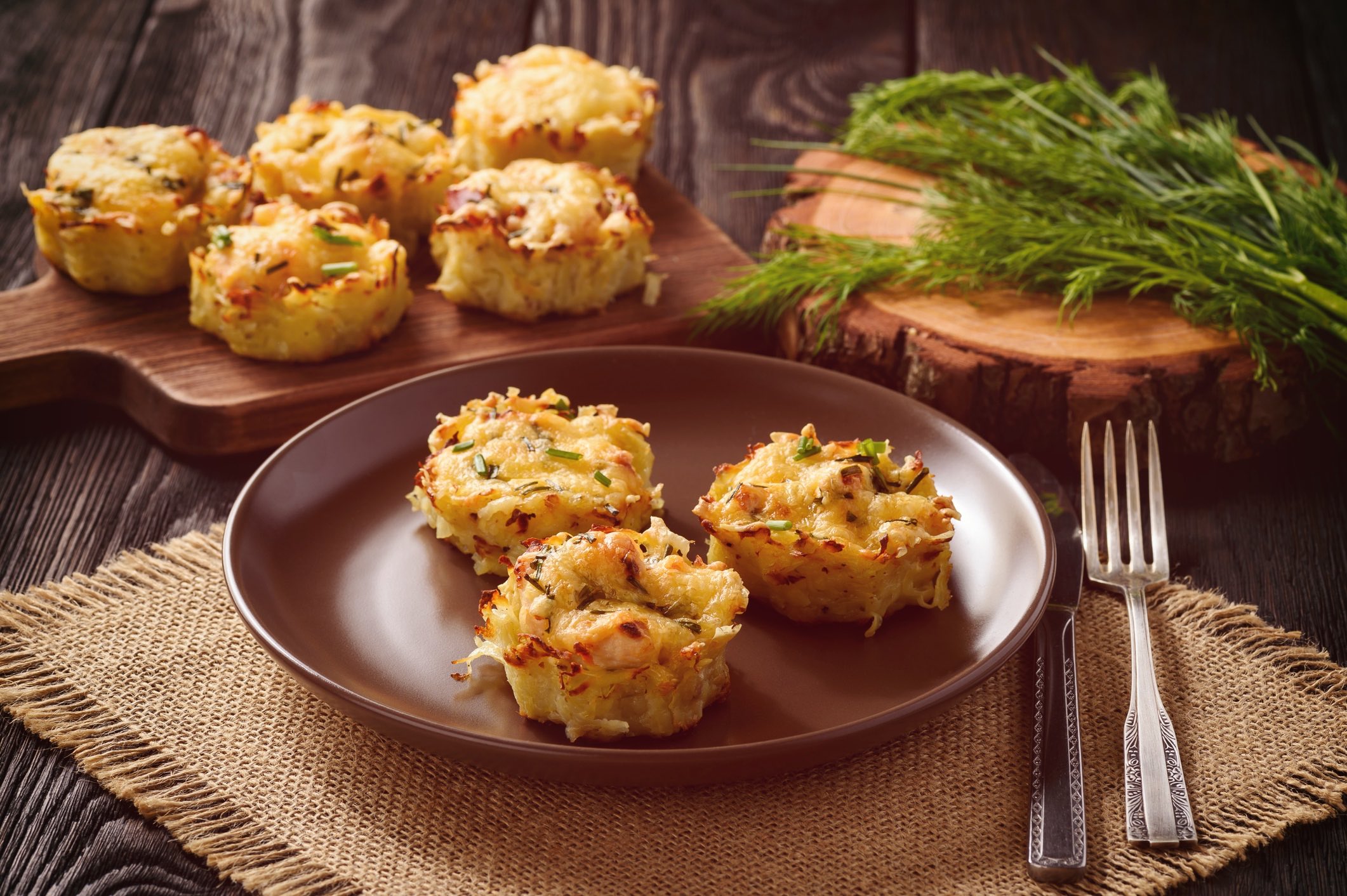 Ingredients for 8 muffins
Yellow potatoes, 400 g
Flour, 250 g
Grated cheese, 100 g
Milk, 100 ml
Eggs, 3
Chicken breast, 300 g
Instant baking powder for savoury dishes, 8 g
Chives, 20 g
Extra virgin olive oil, 4 tablespoons
Nutmeg, to taste
Salt, to taste

Preparation
Wash the potatoes, peel them and boil them for 30 minutes in plenty of salted water. Drain them, mash half of them and leave them to cool down.
In the meantime, cut the chicken breast into small pieces and cook it over a high heat in a drizzle of extra virgin olive oil. Cut the remaining 200 g of potatoes into very small cubes and brown them together with the chicken for a couple of minutes. Mix the diced potatoes, the chicken and the finely chopped chives together with the mashed potatoes. Add the eggs, a pinch of salt, the cheese and mix the ingredients together.
Sieve the flour together with the baking powder and pour it into the mixture. Add the milk and nutmeg a little at a time and mix the ingredients thoroughly. Line the muffin moulds with baking paper (you can also use cupcake cases) and pour in the mixture. Bake in a preheated conventional oven at 170°C for 25 minutes. Take out of the oven, leave to cool and then serve.