All the simplicity of homemade bread, made even softer thanks to the addition of potatoes to the dough.
These bread rolls are easy to make and can be eaten straight out of the oven or stored in the freezer and enjoyed as needed. Here's how to make them at home!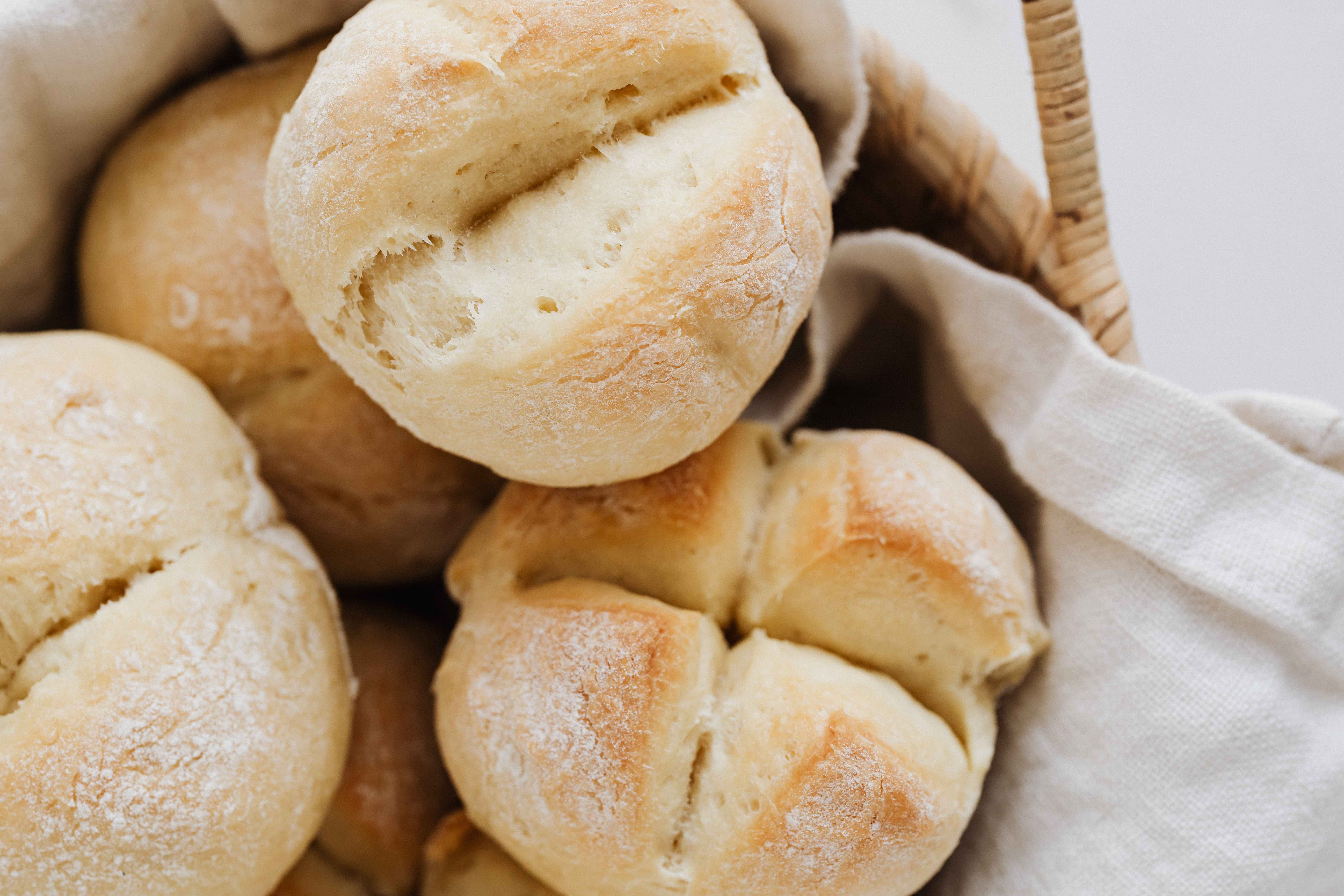 Ingredients for 4 people
White potatoes, 250 g
Fine flour (type "0"), 500 g
Dry brewer's yeast, 7 g
Room-temperature water, 200 ml
Extra virgin olive oil, 2 tablespoons
Sugar, 2 pinches
Salt, 2 teaspoons
Preparation
Wash the potatoes, peel them and steam them. Once they are soft, mash them with a potato masher to obtain a purée that you can leave to cool down. Make a well with the flour on a pastry board and place the potato purée in the middle. Dissolve the yeast and sugar in the water, mixing thoroughly, then pour the resulting mixture a little at a time onto the flour and start to knead. Add the salt and oil. Knead the mixture vigorously until you get a soft and compact ball of dough. Transfer the dough into a greased container, cover it with a damp cloth and leave it to rise at room temperature for about two hours.
When the dough has doubled in volume, form small roll shapes and arrange them on an oven tray lined with baking paper. To promote the rising process, make a horizontal or cross-shaped cut on the bread rolls. Oil the surface and bake in a pre-heated ventilated oven at 200°C for 15-20 minutes, take them out of the oven and then leave them to cool down.