The main feature of a good flatbread, whether plain or filled, is the consistency of the dough: soft, but not crumbly.
How do you get this? With two (no longer) secret ingredients: potatoes and milk.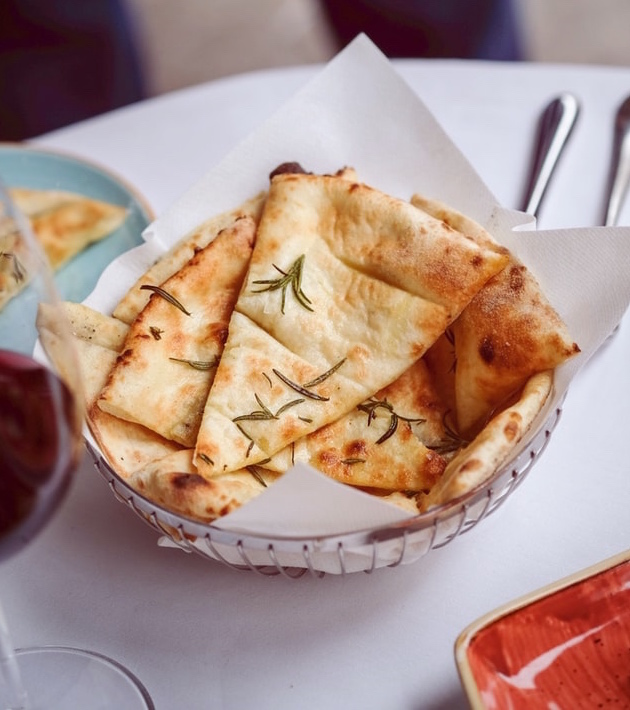 Ingredients for 4 people
White potatoes, 200 g
Fine "00" flour, 150 g
Milk, 2 tablespoons
Extra virgin olive oil, 1 tablespoon
Water, as required

Preparation
Carefully wash the white potatoes and – without peeling them – boil them in plenty of boiling water for 20 minutes. Once cooked, drain, peel and mash them. Leave them to cool down completely. Add the milk and extra virgin olive oil and then mix the ingredients using a spoon. Pour in the flour a little at a time and knead the mixture with your hands until you get a soft, compact dough. If it seems too crumbly, add some warm water and keep kneading until you get the perfect consistency.
Divide the dough into 4 rolls and give them a round shape. Stretch out each roll over a floured flat surface using a rolling pin and cook in a non-stick pan for a couple of minutes on each side. A few minutes before you turn off the hob, season with some rosemary leaves. Cut the flatbreads into slices and serve them instead of bread or filled with your favourite cured meats.