Would you like a light dish that is still delicious? Try these potato and lentil veggie burgers, which are simple to make and perfect for personalising however you please, for example by enriching them with your favourite herbs or spices and serving them with homemade sauce.
It is a healthy, nutritious dish, perfect for serving after eating too much over the holidays.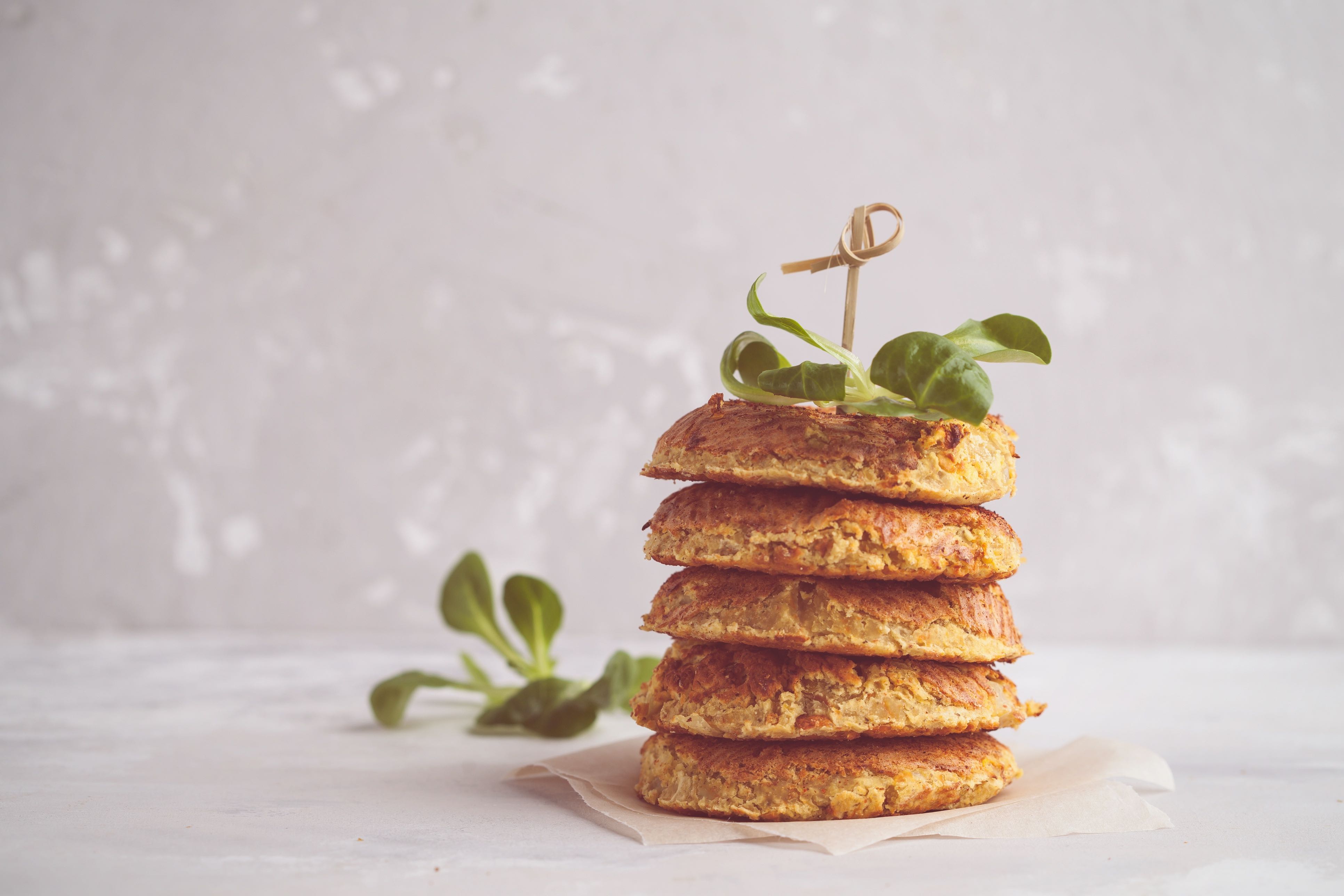 Ingredients for 4 people
White potatoes, 200 g
Lentils, 250 g
Carrots, 1 medium one
Shallot, 1 small one
Parmesan, 2 tablespoons
Breadcrumbs, 4 tablespoons
Extra virgin olive oil, 2 tablespoons
Thyme, to taste
Salt, to taste
Preparation
Start by preparing the lentils. Wash them thoroughly to remove any dirt, then immerse them in about 1 litre of cold water. Bring them to the boil, add some salt and cook over a moderate heat for about 20-25 minutes.
In the meantime, wash and peel the carrot and finely chop it together with the shallot using a food processor. Fry the carrot and shallot with a drizzle of extra virgin olive oil in a non-stick pan for a few minutes and keep these fried vegetables to one side. Now focus on the potatoes: wash, peel and cut them into big pieces and then steam them until they are quite soft. Once they have cooled down, mash the potatoes with a potato masher and put them into a fairly large bowl. Mix the lentils, the fried carrot and shallot, a tablespoon of extra virgin olive oil, the parmesan, a pinch of salt and some thyme, then blend all the ingredients roughly with a hand-held blender. Add the breadcrumbs and work the mixture with your hands. Add a little more breadcrumbs, if necessary.
Make burgers about 2 cm thick with a cutter, put them on a tray lined with baking paper, pour a drizzle of extra virgin olive oil over each burger and bake them in a preheated oven at 180°C for 15 minutes.
Image by Vaaseenaa from iStockPhoto