If you want to give your aperitifs or starters a Middle Eastern flavour, then try hummus. This delicious sauce made from chickpeas and sesame paste (tahina) is perfect with bread, pitta bread, vegetables and meatballs, both the meat and veggie versions.
This version has a new twist with the addition of potatoes and rosemary, making it even creamier and more delicious.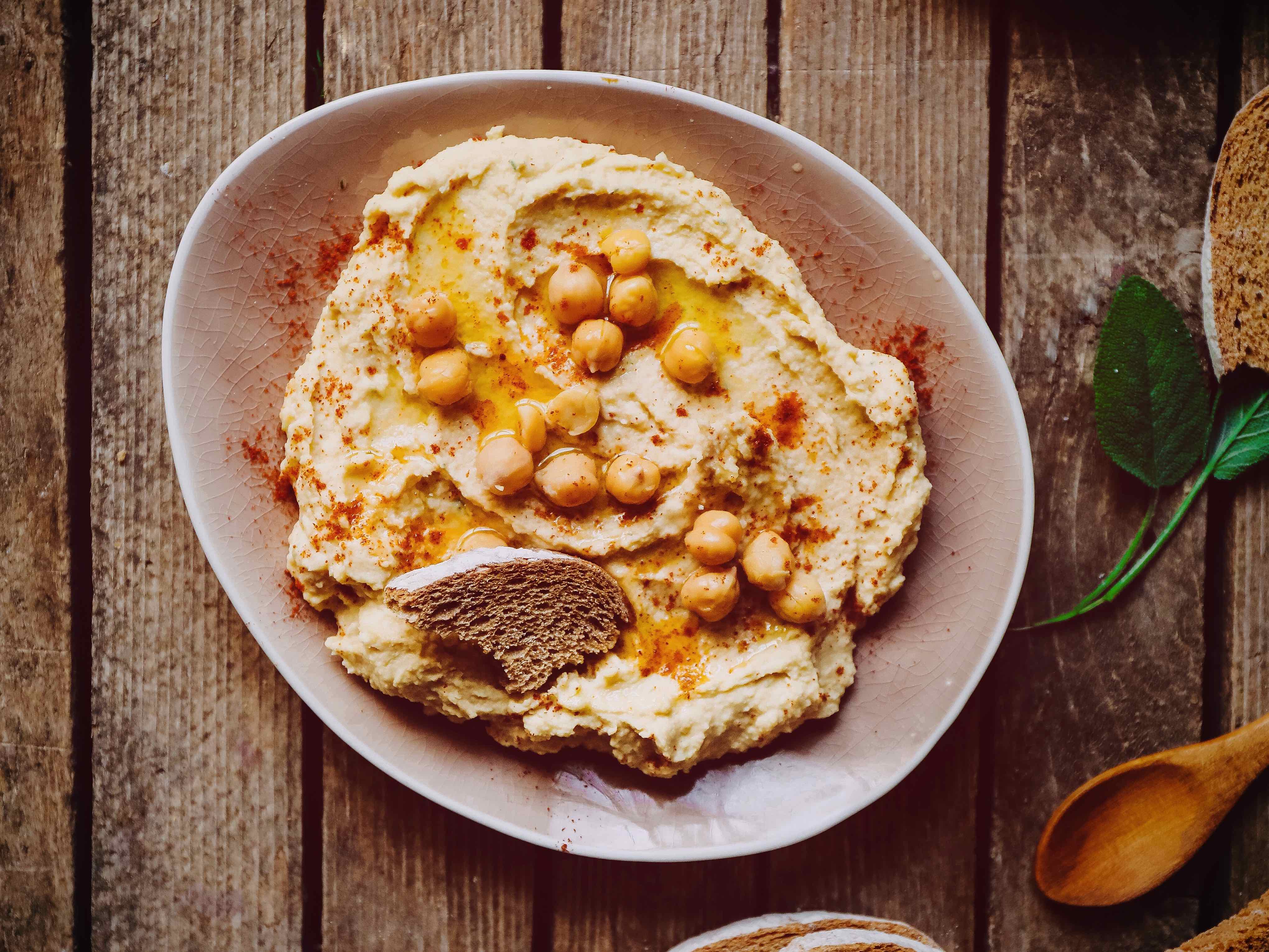 Ingredients for about 500 g of hummus
Chickpeas, 200 g
White potatoes, 200 g
Sesame paste, 30 g
Garlic, 1 clove
Lemon juice, 2 tablespoons
Black pepper, to taste
Salt, ½ teaspoon
Rosemary, a sprig
Extra virgin olive oil, 2 tablespoons
Water, as required

Preparation
Wash the chickpeas and leave them to soak for 12 hours in cold water, then drain them, rinse them and boil them for 80-90 minutes. Drain them and leave them to cool.
Wash the potatoes, peel them and dice them. Put them in a bowl and season them with plenty of extra virgin olive oil, a few leaves of rosemary and two pinches of salt. Place them on a well-oiled baking tray and bake at 200°C for 20 minutes. Once they're cooked, take them out of the oven and add them to the chickpeas (we recommend keeping a few tablespoons to one side to decorate the dish). Add the sesame paste, a pinch of salt, the pepper, oil and few more leaves of fresh rosemary. Pour the lemon juice and the very finely chopped garlic into the mixture as well. Blend everything together with a hand-held blender. Adjust the consistency by adding a few tablespoons of water if necessary. Put the creamy sauce into a serving bowl and decorate with the chickpeas that you put to one side and, if you like, you can also add some paprika.