Salted cod meets the softness of our Constance potatoes in these mouth-watering, soft and delicate balls, perfect for winning over all your guests, even the youngest ones.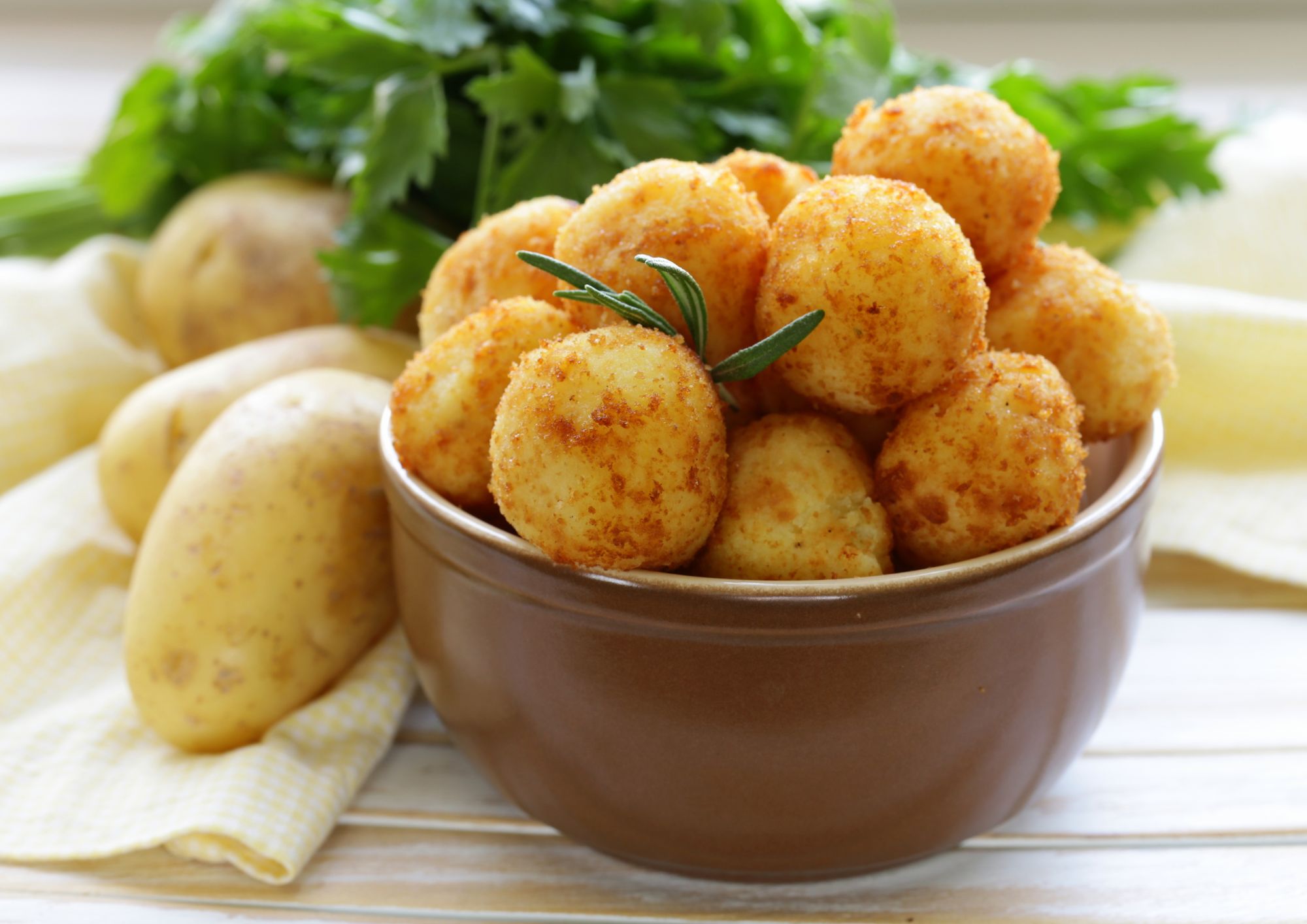 Ingredients for 4 people
Salted cod (or Baccalà), 400g
Constance potatoes, 500g
Eggs, 2
Fresh spring onion, 1
Table salt, to taste
Black pepper, to taste
Parsley, to taste
Rosemary, to taste
Peanut oil, to taste
Preparation
Rinse the desalted cod under running water. Thoroughly wash the potatoes and boil them in plenty of salted water for about 30-40 minutes, until they are soft. In the meantime, boil the cod too in unsalted water for about 10 minutes. Then drain it and leave it to cool down. Remove the skin and bones from the fish and break it up with your hands in a bowl. When the potatoes are also ready, drain them and leave them to cool down. Once cool, peel them, cut them into pieces and transfer them into a mixer together with the cod. Mix everything together until you get a smooth mixture.
Finely chop the central part of a spring onion, combine it with the mashed potatoes and cod and then add the chopped parsley. Now also add the eggs and salt and pepper to taste. Knead the mixture until the texture is soft. Heat up plenty of peanut oil in a non-stick pan and, once you have made small spheres with your hands, slowly put them into the boiling oil. When they are sufficiently golden brown, drain them and transfer them onto paper towel to remove any excess oil. Decorate with a sprig of rosemary and serve them still hot!
Image: Canva