Pinwheels with potato dough, spinach and cheese are a delicious and original starter that you can easily reinvent by using your favourite ingredients that you have at home as an alternative filling.
For example, you can swap the spinach with courgettes, aubergines or other vegetables.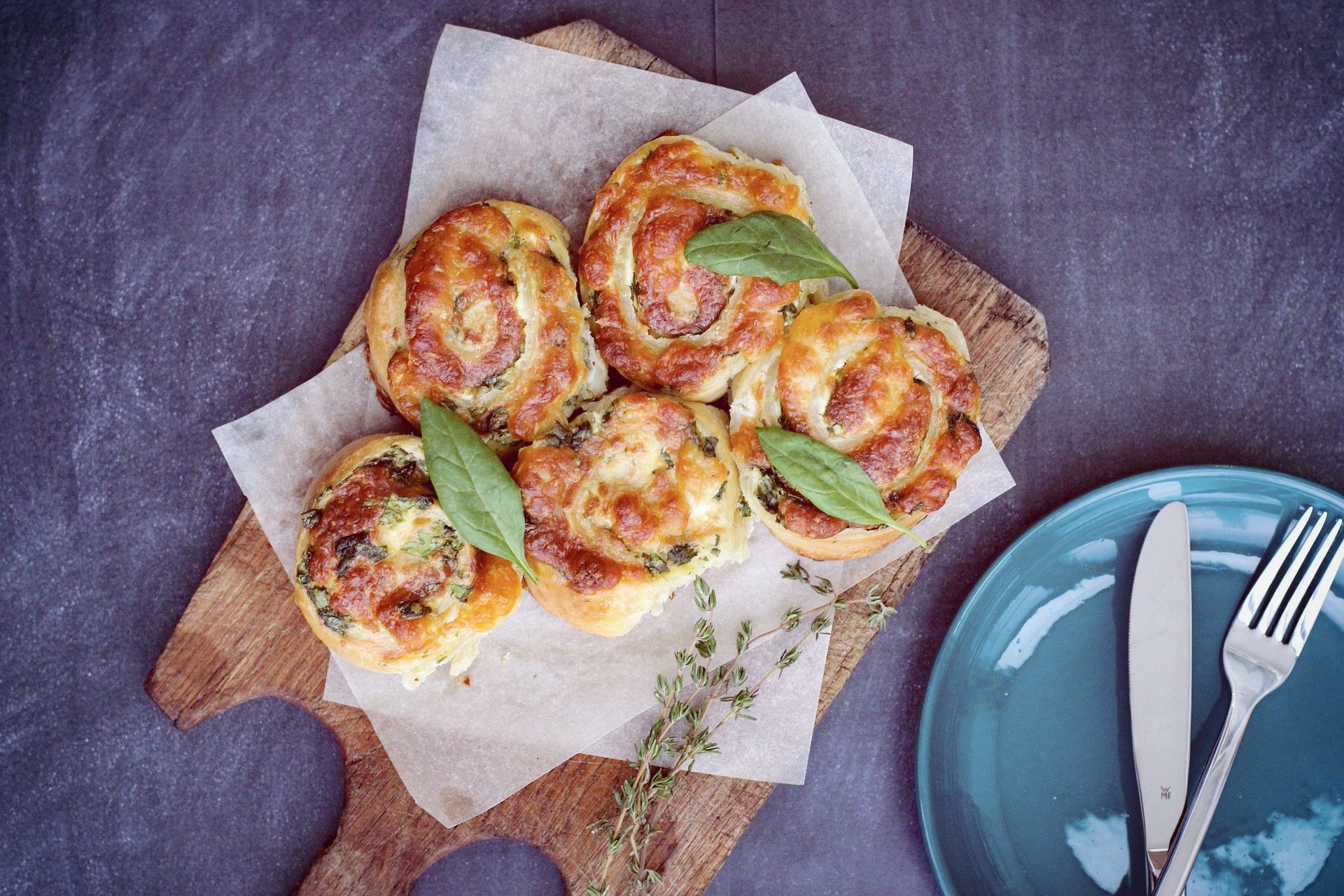 Ingredients for 4 people
Durum wheat semolina flour, 100 g
Fine flour (type "0"), 150 g
White potatoes, 150 g
Salt, ½ teaspoon
Spinach, 300 g
Dry brewer's yeast, 4 g
Grated parmesan, 4 tablespoons
Slices of soft cheese (scamorza-like), 200 g
Extra virgin olive oil, 2 tablespoons
Milk, 2 tablespoons

Preparation
Carefully wash the potatoes, peel them and boil them in plenty of salted water for 10-15 minutes, then drain and mash them. Put both flours and the yeast in a bowl and pour in a glass of warm water a little at a time while gently kneading the dough. Add the salt, a drizzle of extra virgin olive oil and knead together vigorously. Add the mashed potatoes and adjust with water to get a compact, elastic ball of dough. Leave the dough to rest for half an hour somewhere warm, then knead it again and leave it to rise for a couple of hours in a container covered with a clean cloth.
Boil the spinach (it's better if it's fresh, but you can use frozen) in lightly salted water for about 10 minutes, then drain it and leave it to cool down.
Once it has risen, roll out the ball of dough, which will have doubled in volume in the meantime, so you get a rectangle no thicker than 1 cm. Spread the spinach out over the entire surface and create a second layer with slices of cheese. Roll up the dough to make a long cylinder, then cut it into slices about 2.5 cm thick.
Put the pinwheels on some baking paper, making sure they are a good distance apart, then brush them with milk and bake them in a fan oven at 180°C for 20 minutes. When the cheese has completely melted and the dough is golden brown, take them out of the oven, leave them to cool down and serve.