Perfect as a light, delicious main course, these peppers stuffed with potatoes, tuna and ricotta, made by @uno.spicchio.di.melone, have an incredibly soft filling thanks to our Levante variety èVita Residue-Free potatoes.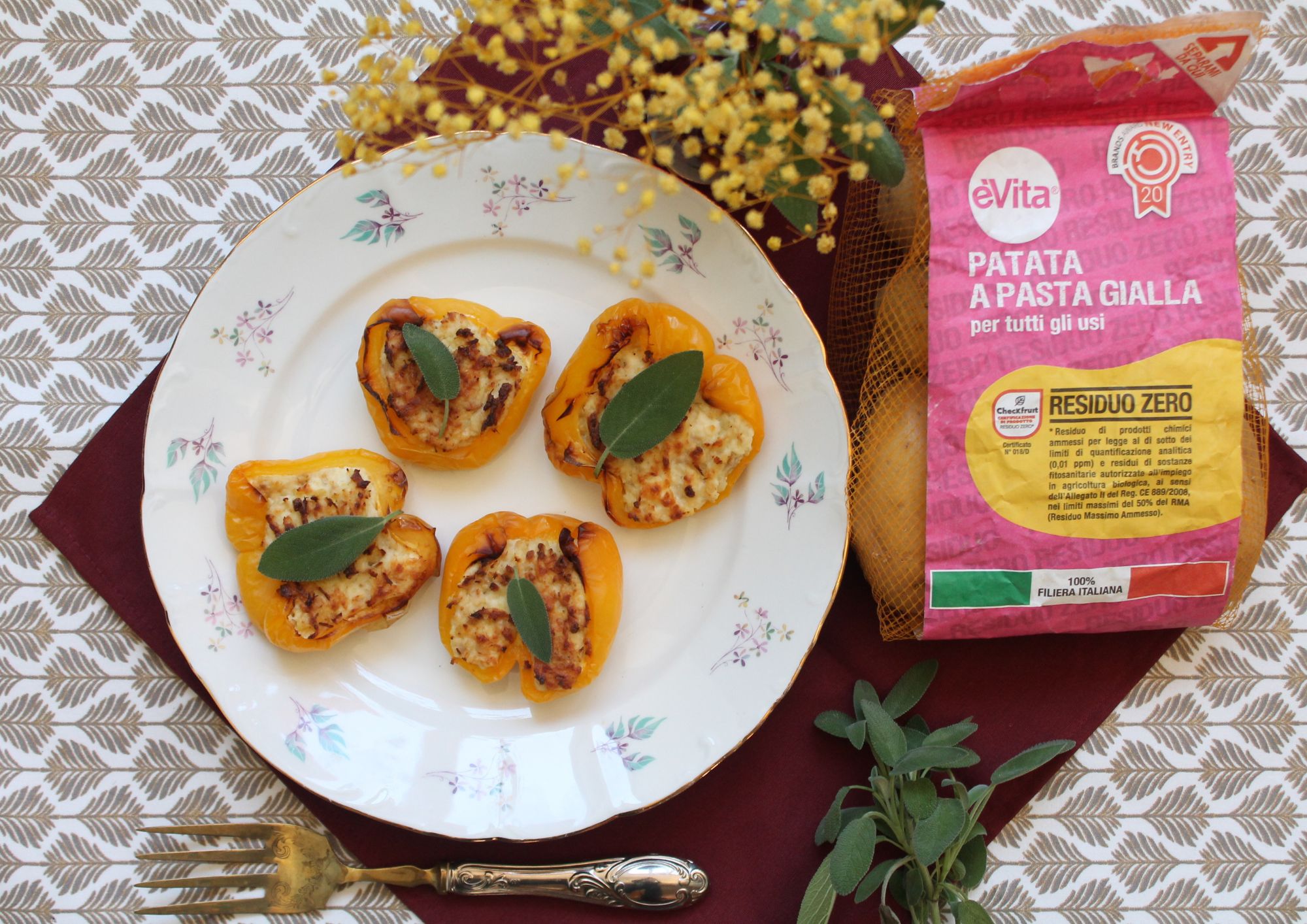 Ingredients for 6 people
Levante potatoes, 200g
Large peppers (red or yellow), 3
Ricotta cottage cheese, 200g
Tuna in oil, 200g
Breadcrumbs, 1 tablespoon
Parsley, to taste
Extra virgin olive oil, as required
Salt, to taste
Pepper, to taste
Sage leaves, to taste
Preparation
Thoroughly wash the potatoes, peel them and then boil them in plenty of salted water. When they are soft enough, drain them and leave them to cool down for a few minutes. In the meantime, put the ricotta in a large bowl together with the drained tuna in oil broken up with your hands, the chopped parsley, salt and pepper to taste and then stir. When the mixture is smooth enough, add the pre-mashed boiled potatoes and then keep kneading until it is all sufficiently mixed together. At this point, wash and dry the peppers and, after you have removed the stalk, cut them in half, taking care to remove the white inside and the seeds. Place all the peppers with the open part facing upwards in an ovenproof dish and, using a piping bag or a tablespoon, fill them with the mixture that you have prepared. Sprinkle the entire surface of the peppers with a tablespoon of breadcrumbs and put on a good swirl of extra virgin olive oil. Bake the stuffed peppers in a preheated fan oven at 200/220°C for about 30/40 minutes, until a golden-brown crust forms on top. Take them out of the oven, garnish them as you like with a few sage leaves and then serve them hot, warm or even cold.
Image: Irene Bombarda