A perfect side for meat-based dishes such as stews and spezzatini, it's especially perfect on a cool autumn day. Here's how to make the best stewed potatoes with tomato sauce.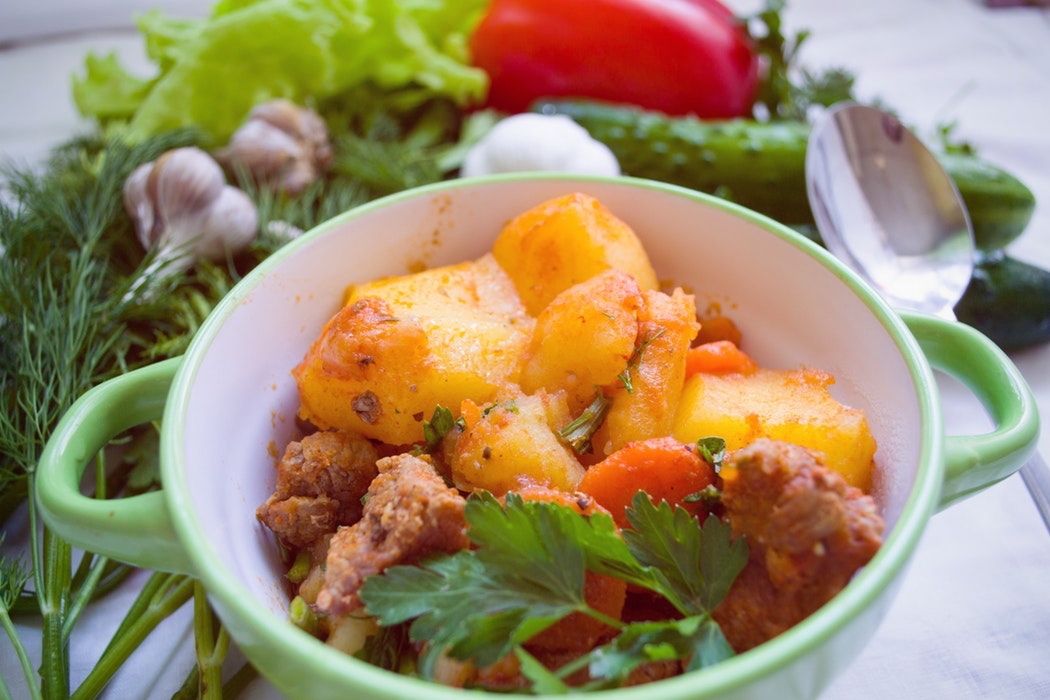 Ingredients for 4 people
Potatoes, 1 kg
Onion, 1 (medium-sized)
Carrots, 2 (medium-sized)
Tomato purée, 700 ml
Vegetable stock cube, 1
Bay leaves, 3 leaves
Salt, to taste
Extra virgin olive oil, to taste
Parsley, to taste
Preparation
Thinly slice a medium-sized onion and sauté it on a low flame in a bit of extra virgin olive oil. Thoroughly rinse the potatoes, peel them and dice them into cubes about 2 cm in length. Wash the carrots, peel them and cut them into very thin rounds. Once the onions have withered, add the potatoes and carrots, and let them brown for about 5 minutes. Melt the stock cube in about 2 glasses of hot water and pour the solution into your sauté, then add the tomato purée, bay leaves and a pinch of salt. Cook the potatoes and the tomato sauce for about 40 minutes on a low flame, adding more water as needed as you go along, and gently stirring with a wooden spoon. Once the potatoes are cooked, remove the bay leaves.
Serve the dish nice and hot! If you wish, you can sprinkle on some parsley.
Buon appetito!