This is a recipe from Southern Switzerland – especially the Canton of Valais area - and was traditionally made by shepherds during transhumance.
The dish gets its name from Swiss Raclette cheese, which is now made in other countries too such as France, Australia and Canada. Let's find out how it is used to accompany potatoes and cold cuts.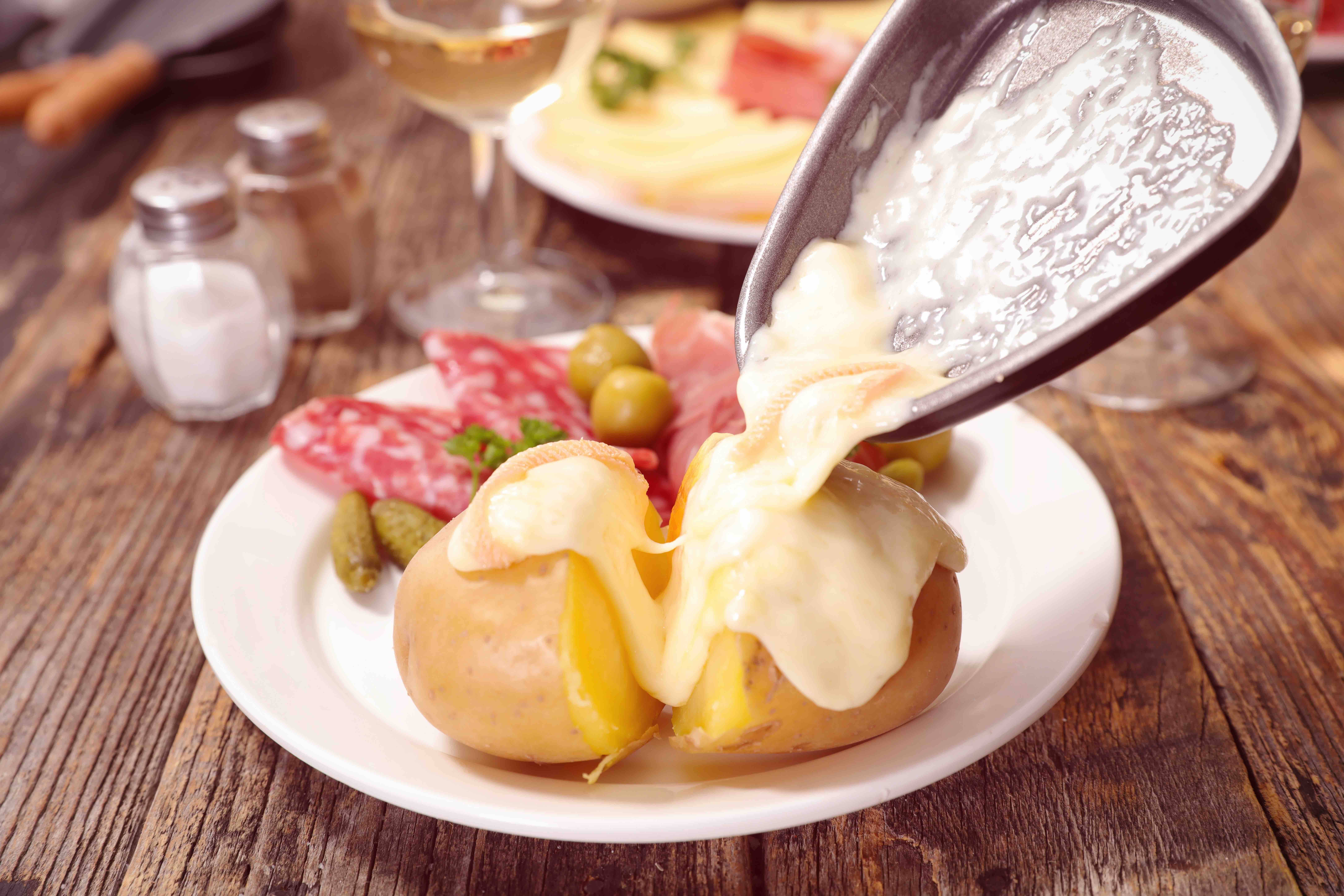 Ingredients for 4 people
4 slices of Raclette cheese
4 large yellow potatoes
150 g of salami
150 g of prosciutto dry-cured ham
130 g of green olives
Preparation
Choose potatoes of a similar size so they will take the same time to cook. Wash them thoroughly, dry and wrap each one in tinfoil. Bake in a preheated, conventional oven at 200°C for 45 minutes. Take them out of the oven, remove the foil and slice in half lengthways.
Put one potato on each plate and now prepare the cheese. Melt the cheese slices in the raclette machine. If you don't have a raclette machine, use a normal griddle plate. Cover the potatoes with the hot, melted cheese. Add a few olives and a couple of slices of salami and prosciutto dry-cured ham to the plate.
Serve with sliced bread, if you like. Bon appétit!