A typical Lithuanian dish, "piršteliai prie alaus" croquettes, made with fish or cheese, are traditionally served in the country's pubs.
Let's have a look at the version made with cod and thyme.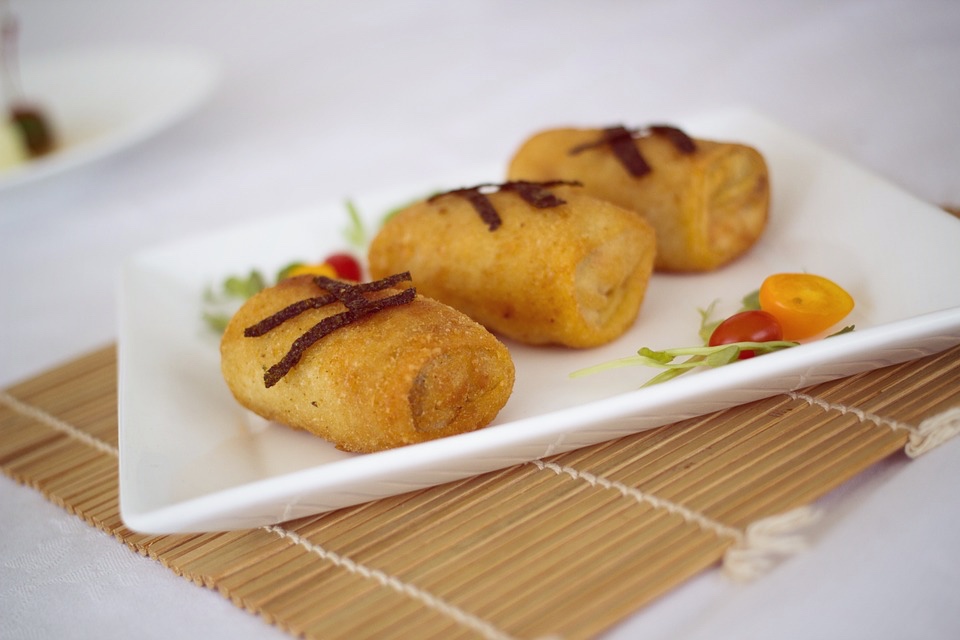 Ingredients for 4 people
Potatoes, 200 g
Cod fillets, 4
Lemon, 1
Aged cheese, 20 g
Thyme, 10 g
Egg, 1
Breadcrumbs, to taste
Salt and pepper, to taste
Frying oil, 500 ml
Preparation
Thoroughly wash the potatoes, peel and dice them and then boil them in salted water for 20 minutes. Once cooked, drain and mash them. Leave them to cool down completely in the fridge for about an hour. Add the egg, a pinch of salt, the pepper, thyme, lemon peel and grated cheese, and mix well until you get a smooth mixture. Divide the mixture into 4 equal parts and wrap each one around a cod fillet. Lightly press on the croquette to give it a round shape, ensuring that the mixture sticks well to the cod. Coat them in breadcrumbs and fry in hot oil for a few minutes. Leave them to cool and serve with some lemon juice.