Potato salad is a dish that originated in Germany, very easy to make and suitable for all times of year.
It can be enjoyed as a stand-alone dish or a side to fish, meat, cheeses or even other vegetables. As simple to prepare as it is tasty, it's an excellent choice in summer.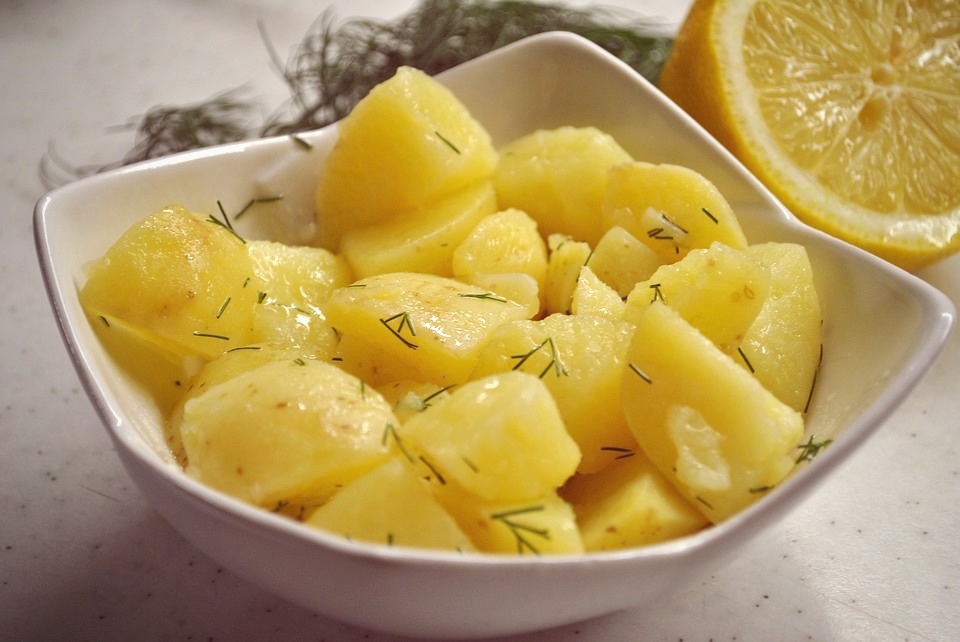 Ingredients for 4 people
Potatoes, 800 g
White wine vinegar, 4 table spoons
Extra virgin olive oil, 8 table spoons
Parsley, one sprig
Chives, to taste
Salt and pepper, to taste
Mint leaves (optional)
Preparation
Wash the potatoes well and place them in a pot with cold water. Add a teaspoon of salt and cook on a high flame. As soon as the water starts boiling, lower the flame and boil for about 30 minutes. Check the consistency of the potatoes throughout, using a fork. Once they're soft enough, drain them and leave them to cool. After peeling them and cutting them into fairly large dice, put them in a bowl and add a drop of extra virgin olive oil and salt.
Separately, mince a sprig of parsley and, if you want, a few fresh mint leaves. Add the extra virgin olive oil, vinegar, chives and pepper. After stirring all of it together, add the mix to the potatoes. Let it sit in the refrigerator for about half an hour so it absorbs the flavour, then... dig right in!