Directly from Sicily, today's recipe is a scrumptious side dish to be paired with meats, especially red ones.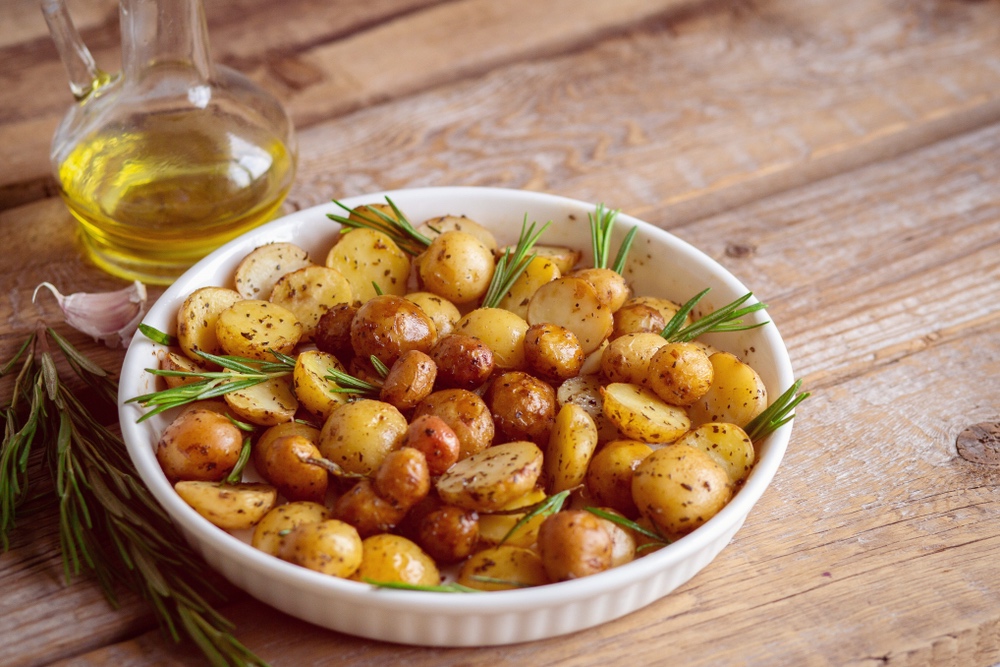 Ingredients for 4 people
Potatoes, 600 g
Medium white onions, 2
Capers, 100 g
Green olives, 200 g
White wine vinegar, 1 glass
Sugar, 1 glass
Extra virgin olive oil
Salt and pepper, to taste

Preparation
Thoroughly wash the potatoes and cut them into medium-sized cubes (at least 2 centimetres). Peel the onions and chop them coarsely. Brown them in a non-stick pan with plenty of extra virgin olive oil. After a couple of minutes, add the potatoes, keeping the flame low and turning them from time to time, so they brown on all sides.
Add a glass of warm water and raise the heat, cooking on a high flame for 10 minutes.
As soon as the potatoes start to get soft (check them using a fork or a toothpick), add the capers, olives and as much salt as you see fit. Once the cooking water has evaporated, turn off the stove.
Separately, prepare the sweet and sour sauce by pouring the sugar and white vinegar in a pan. Then add the potatoes and keep cooking on a low flame for about 10 minutes.
Your Sicilian side dish is ready... enjoy!