This recipe is a typical rural dish from the Valle Camonica, one of the largest valleys in the central Alps, in eastern Lombardy, which you can make with a few simple, healthy and wholesome ingredients.
Perùc, a wild herb that grows in Valle, is important (but not essential) to make this dish a success.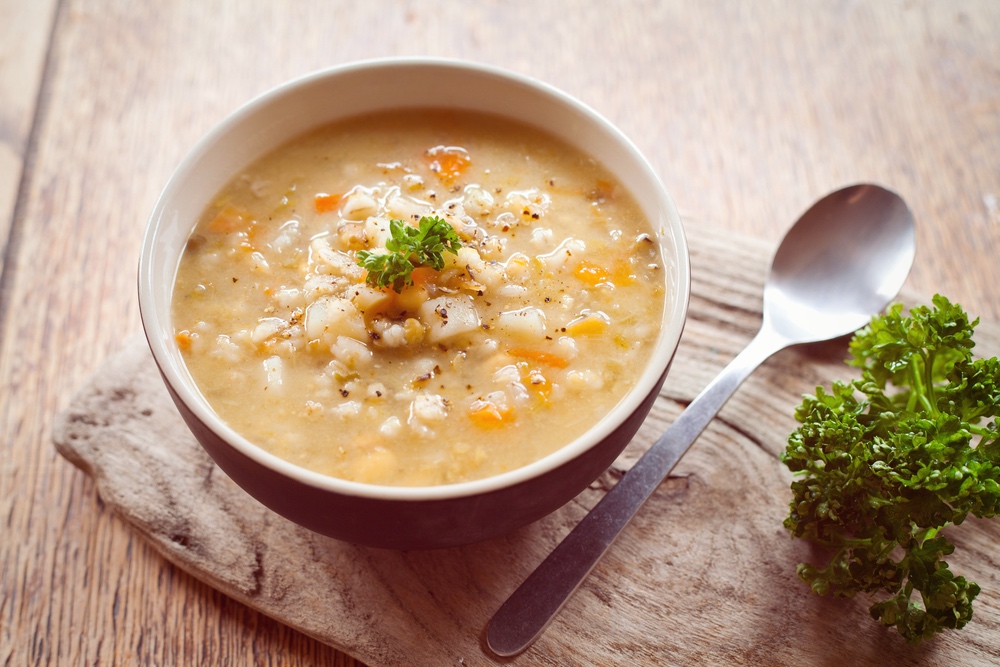 Ingredients for 4 people
Pearl barley, 300 g
Perùc or fresh spinach, 300 g
Medium potatoes, 3
Vegetable stock, 2 l
Garlic, 1 clove
Extra virgin olive oil, to taste
Salt, to taste


Preparation
Wash the potatoes thoroughly, peel them and cut them into large cubes. Boil them in the carrot and celery vegetable stock for 10 minutes in a large saucepan. Add the perùc (or spinach) and a whole peeled garlic clove. Cook for another 10 minutes.
Thoroughly rinse the barley to remove any impurities and add it to the vegetables. Cook over a low heat for at least 40 minutes. Once cooked, remove the garlic.
If you are rushed for time, we suggest leaving the barley to soak in lukewarm water for at least 12 hours before cooking it. With this trick, the cooking time will be reduced to about 20 minutes.
Serve the soup with slices of crunchy bread and take it to the table.
Buon appetito!