"Patate mpacchiuse" (literally "potatoes that stick together") are a typical dish of the Cosenza area.
A tasty side dish that's very easy to make and can also be enriched with other ingredients, such as porcini mushrooms, peppers, or Tropea onions. Here is the original recipe for the basic version.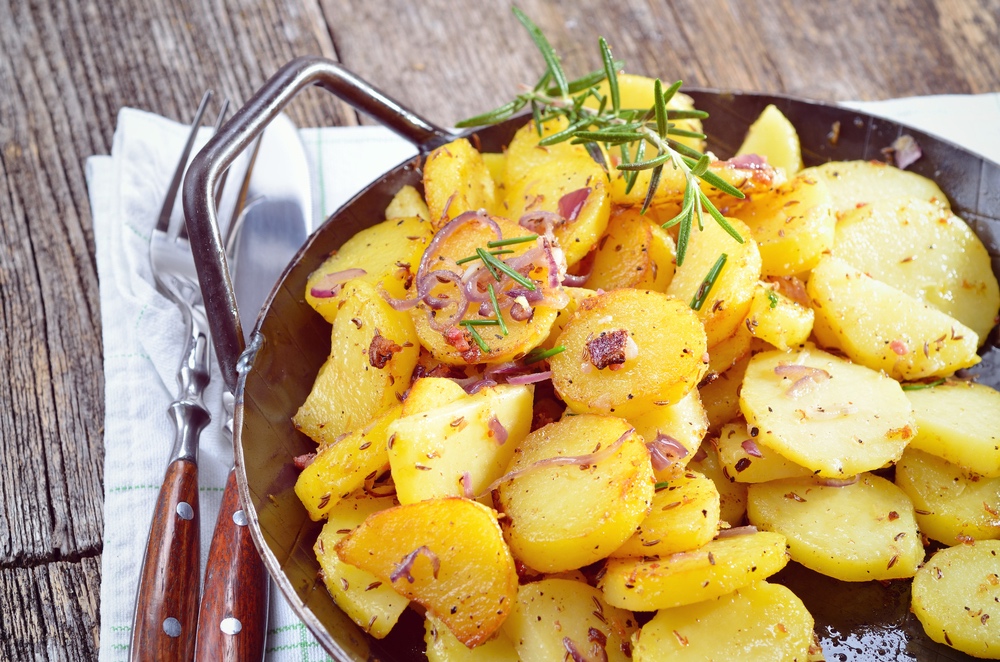 Ingredients for 4 people
Yellow-flesh potatoes, 1 kg
Garlic, 1 clove
Extra virgin olive oil, about 4 table spoons
Salt, to taste
Hot pepper (optional)
Preparation
Peel, rinse and slice the potatoes into rounds (don't make them too thin: ideal width is about 4-5 millimetres).
Heat the oil in a large skillet and brown the garlic clove. Add the potatoes (removing the garlic if you wish) and the hot pepper. Cover the skillet and cook on a medium-high flame. Stir the potatoes occasionally but not too often, to prevent them from breaking and to ensure they do indeed "stick" to each other. Add the salt about halfway through the cooking.
The potatoes will be ready in about 20-25 minutes.