"Baccalà alla vicentina" is packed with Omega 3s and Vitamin E, which help boost the immune system and protect against cellular degeneration. Oh, it's also delicious!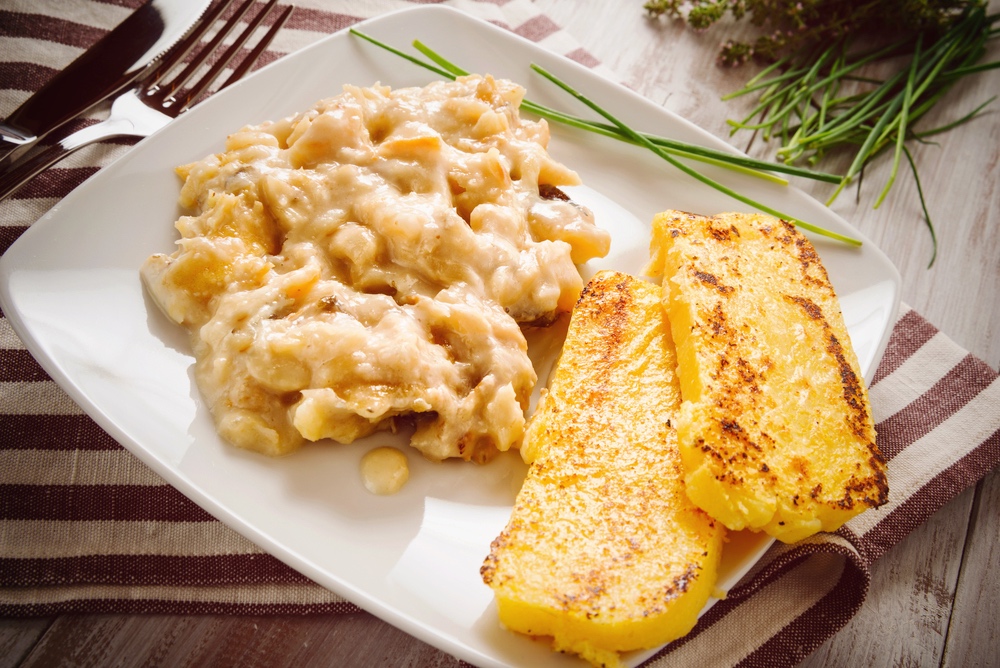 Ingredients for 4 people
Stockfish, 1 kg
Onions, 350 g
Extra virgin olive oil, ½ litre
Salted sardines, 3 o 4
Fresh milk, ½ litre
Flour, 2 table spoons
Grated Grana Padano cheese, 50 g
Parsley, 1 sprig
Salt and pepper, to taste
Preparation
Soak the stockfish in cold water for 2-3 days (depending on size), changing the water every 4 hours. Carefully fillet the fish by cutting it down the long side and eliminating all bones, then cut it into evenly-sized pieces.
Slice the onions and sauté them in olive oil, then add the sardines after having de-salted them and cut into small pieces. When the onion is browned, turn off the fire and add a bit of minced fresh parsley.
Lightly Flour the stockfish and sauté it together with the onion and sardines. Once the fish is browned, oil a pan and lay out the pieces next to one another, then cover them with the rest of the sauté. Now pour on the milk, the grated Grana and the oil until the fish is entirely covered, then add salt and pepper. Let it stew for about 4 hours, moving the pan every hour but without stirring (a cooking technique known as "pipare" in Vicenza). Serve as a second course, ideally to be paired with polenta.