Savoiarda potatoes are a cherished speciality of Piedmont. They can be enjoyed as a stand-alone dish or as a rich side, especially recommended for pairing with white meats.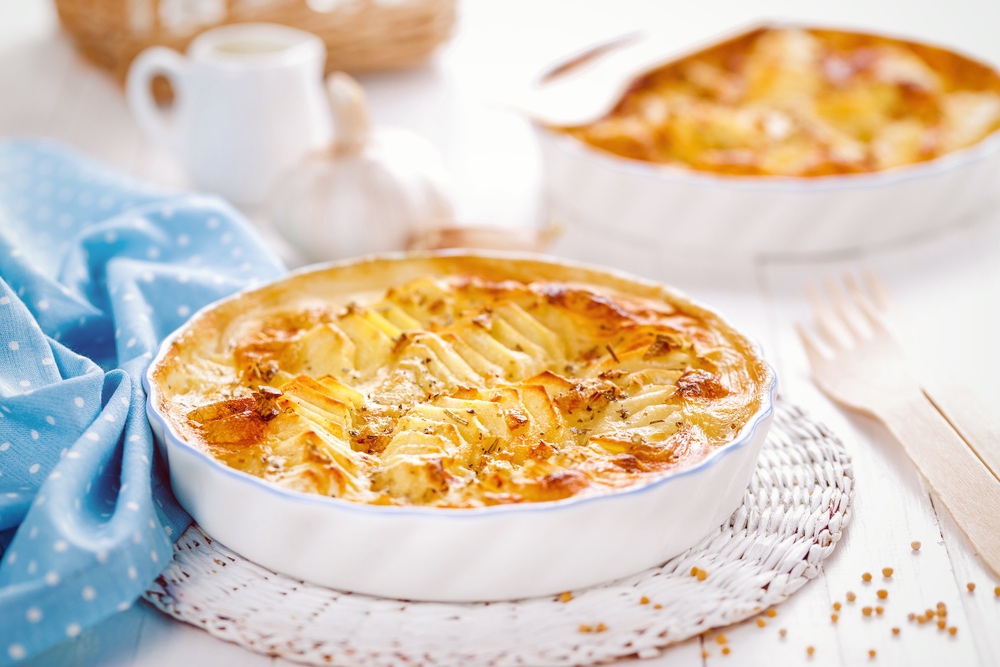 Ingredients for 4 people
Potatoes, 1 kg
Butter, 100 g
Gruyère cheese, 300 g
Milk, 1 glass
Salt and pepper, to taste
Preparation
Wash the potatoes under a strong jet of water. Peel them and cut them into slices, not too thin. Be sure to slice them evenly so that cooking times don't differ for each. Boil the slices in water for about 10 minutes. Drain the potatoes and thoroughly butter a baking dish. Lay out the potatoes one next to the other so that they overlap slightly (avoid making more than one layer). Cut the Gruyère into cubes and spread them onto the potato layer. Add a bit of salt and pepper. Cut the butter into very small pieces and sprinkle it atop the cheese.
Finally, pour a glass of milk onto dish and bake at 180° for 20 minutes. After 20 minutes, set the oven to "grill" and cook for another 10 minutes.
A quick and easy dish that's guaranteed to please!