This is a very easy side dish to make, which requires a few simple ingredients. This dish, also known as hasselback potatoes, will let you amaze your guests with a minimum amount of effort.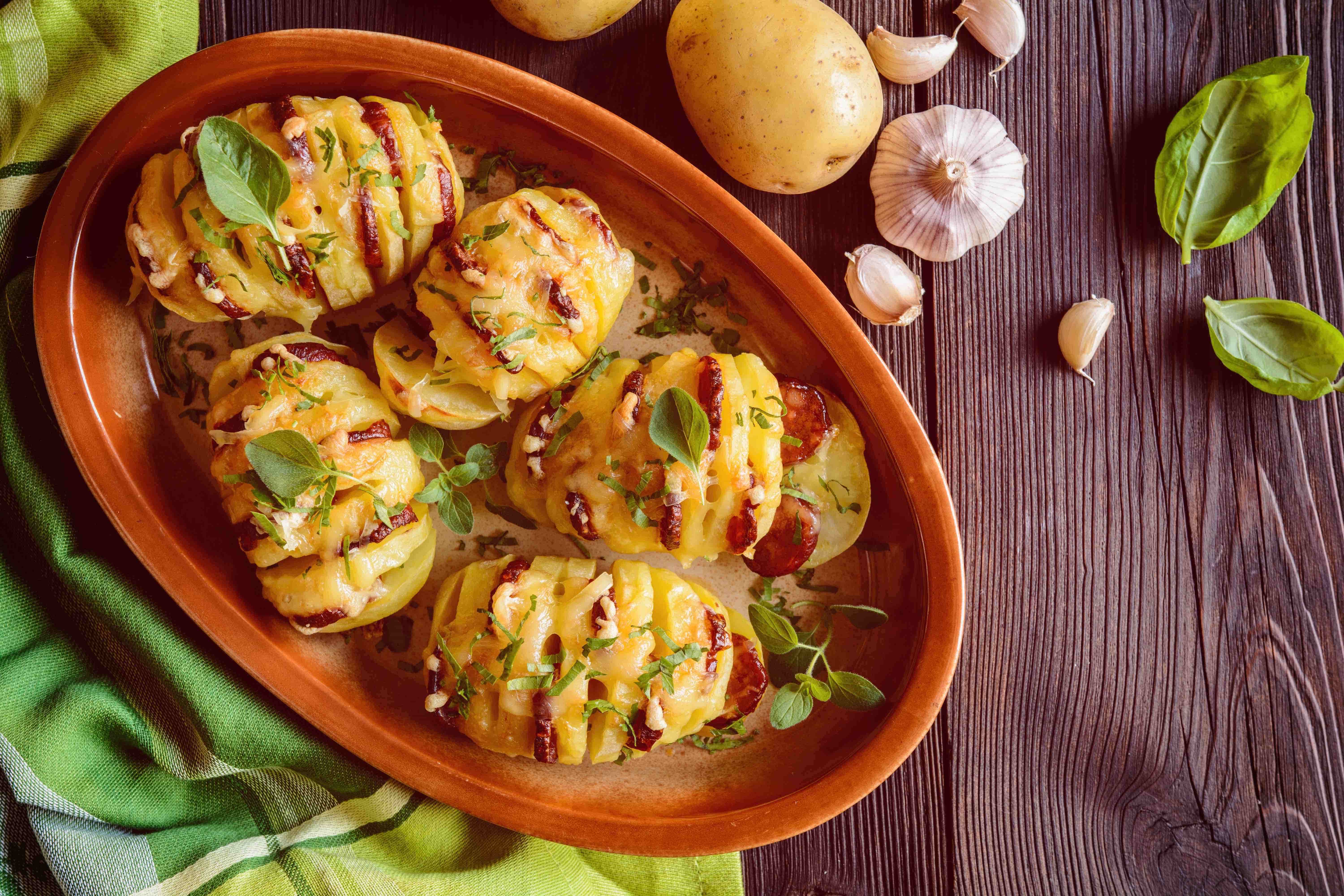 Ingredients for 4 people
Large yellow potatoes, 4
Dried baby tomatoes, 200 g
White scamorza cheese, 200 g
Extra virgin olive oil, to taste
Black pepper, to taste
Salt, to taste

Preparation
It is important that the potatoes are more or less all the same size to make this recipe. Wash them thoroughly to remove any dirt, then peel them and cut off the base to create a flat, stable surface to rest on. Cut the potatoes into thin slices no bigger than half a centimetre, without reaching the base, making sure that they stay slightly open (like an accordion). Bake in a preheated fan oven at 180°C for 40 minutes.
In the meantime, cut the white scamorza cheese into very thin slices and wash a few leaves of fresh basil. When the potatoes are cooked, the surface will start to turn golden brown. Take them out of the oven and fill the spaces between the slices with the dried baby tomatoes and the scamorza cheese. Season with a drizzle of extra virgin olive oil, a pinch of salt, one of pepper, and a few basil leaves. Bake again at 150°C for 10 minutes so the cheese melts. Take out of the oven and serve piping hot.