Fried panzerottini are little bites of leavened dough usually filled with tomato, mozzarella, oil and oregano. However, there are many different variations, with different condiments and techniques to make the dough.
Today, we'll show you a version with potato dough filled with speck ham and mozzarella, but you can reinvent them by using the ingredients you have available: you can skip the potatoes in the dough and change the condiment by replacing the speck with another cured meat and the mozzarella with another soft cheese, such as provola or scamorza.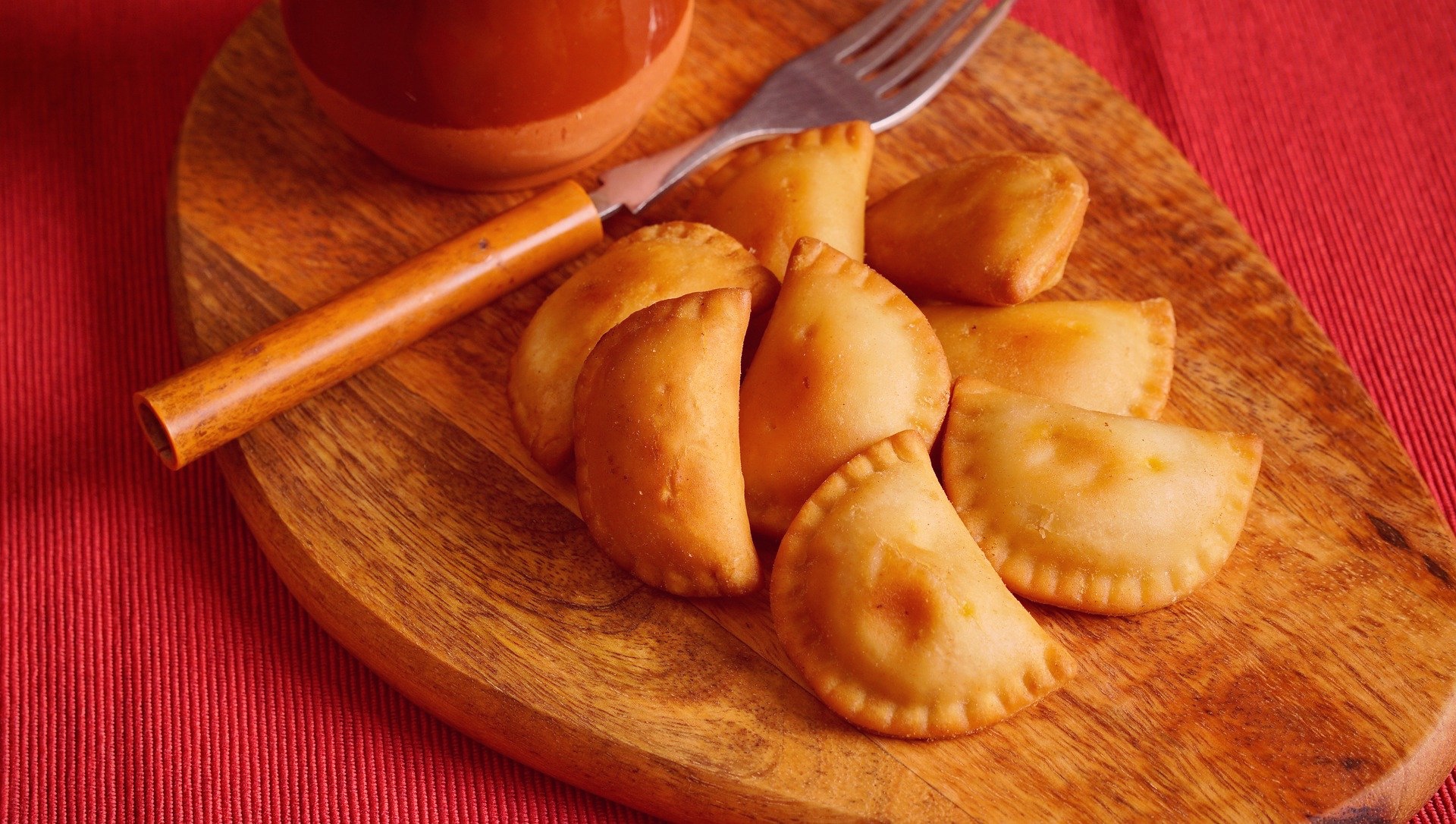 Ingredients for about 20 panzerottini
Fine flour (type "0"), 300 g
Ultra-fine flour (type "00"), 300 g
Potatoes, 300 g
Salt, 1 teaspoon
Fresh brewer's yeast, 4 g
Water, 200 ml
Mozzarella, 300 g
Speck ham, 200 g

Preparation
Wash the potatoes thoroughly and boil them in plenty of salted water for about 30 minutes. Check their consistency with a fork and, when they're soft, drain them and peel them. Mash them with a potato masher and leave them to cool down.
Dissolve the brewer's yeast in a glass of warm water, mix the potatoes with the two types of flour, pour in the warm water with the yeast and then knead until you get a compact ball of dough. Cover it with a damp cloth and leave to rise for about 4 hours.
Take small portions of the dough and stretch them out to make little discs about 1 cm thick. Put a small slice of mozzarella and one of speck ham into each portion of dough. Fold the dough into a half-moon shape and seal the edges firmly to stop the filling from leaking out during cooking. Cook in a preheated oven at 220°C for 20 minutes or fry them in plenty of hot oil for a couple of minutes on each side. Serve the panzerottini piping hot.