Today, @uno.spicchio.di.melone is offering us these delicious, light, easy-to-make and incredibly soft rolls, thanks to our Levante-variety potatoes with their yellow flesh and semi-floury texture. You can fill them as you like and enjoy them at any time of day.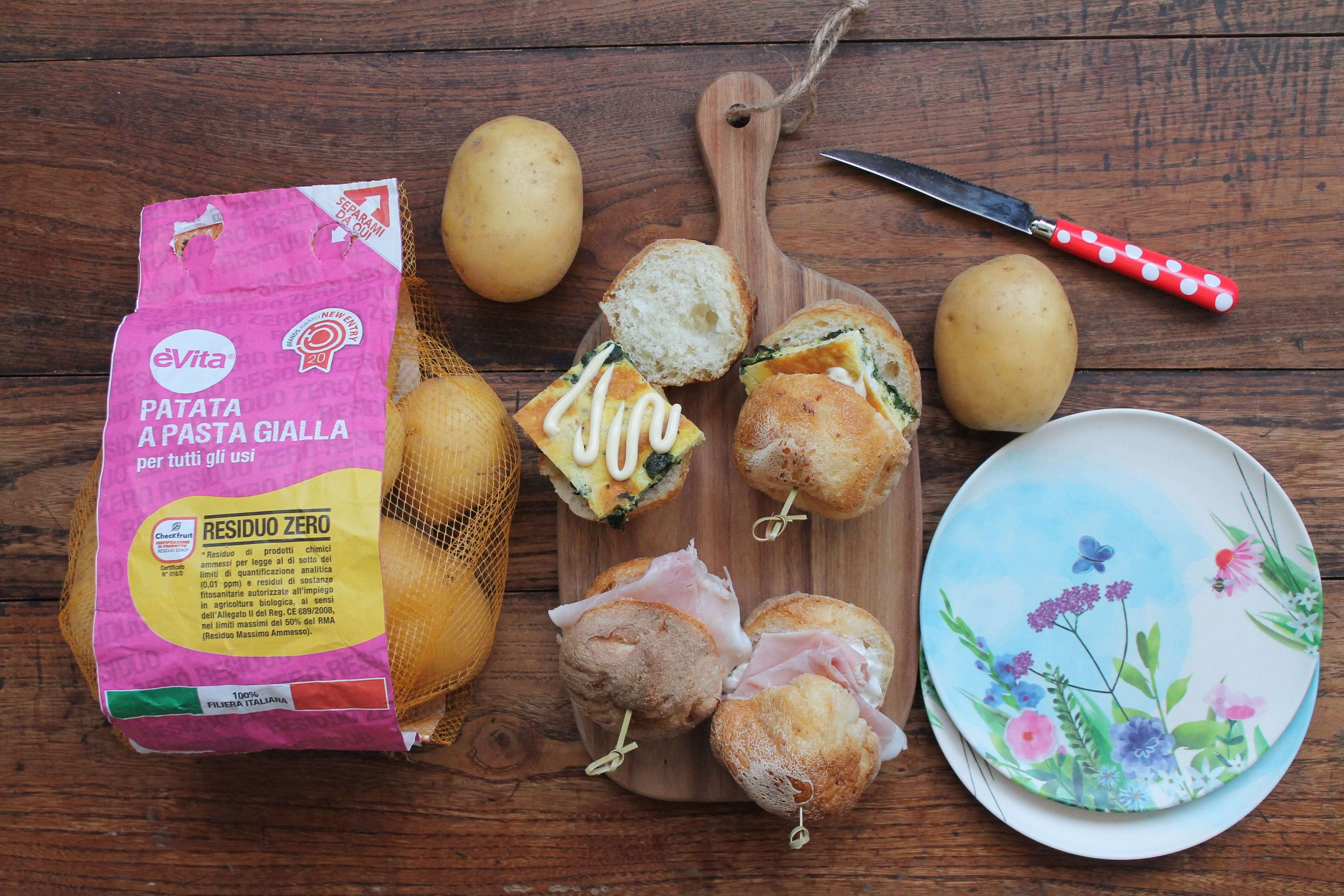 Ingredients for 8-10 rolls
Levante-variety potatoes, 250 g
Water, 450 ml
Type "0" flour, 400 g
Extra virgin olive oil, 3 tablespoons
Dry brewer's yeast, 1 sachet
Fine salt, to taste
Sugar, 1/2 teaspoon
Preparation
Wash, peel and dice the potatoes. Cook in lightly salted boiling water for about 15-20 minutes. In the meantime, dissolve the yeast in a glass of warm water, add a teaspoon of sugar and put it to the side for a few minutes. Put the flour in a large bowl or on a pastry board, add the water with the yeast, the remaining warm water, the mashed boiled potatoes, the extra virgin olive oil and the salt.
Knead everything together until you get a smooth mixture and leave it to rise for about two hours somewhere warm (a switched-off oven is perfect). Once it has risen, take a muffin baking tray and fill each mould with a portion of the dough; alternatively, you can make rolls straight on the baking tray. Bake in a preheated oven at 200 degrees for about 40 minutes, or until they are nicely golden brown. Once ready, leave them to cool down and eat them on their own or with sweet or savoury fillings. We have filled them with spinach omelette and mayonnaise, and with cooked ham.
Image by Irene Bombarda