Sweet, savoury, or served with fruit: there are so many different kinds of pancakes that there's something for everyone!
The variety we're proposing to you in this recipe can also be eaten chilled, so they're great to make in advance to be enjoyed on the beach too!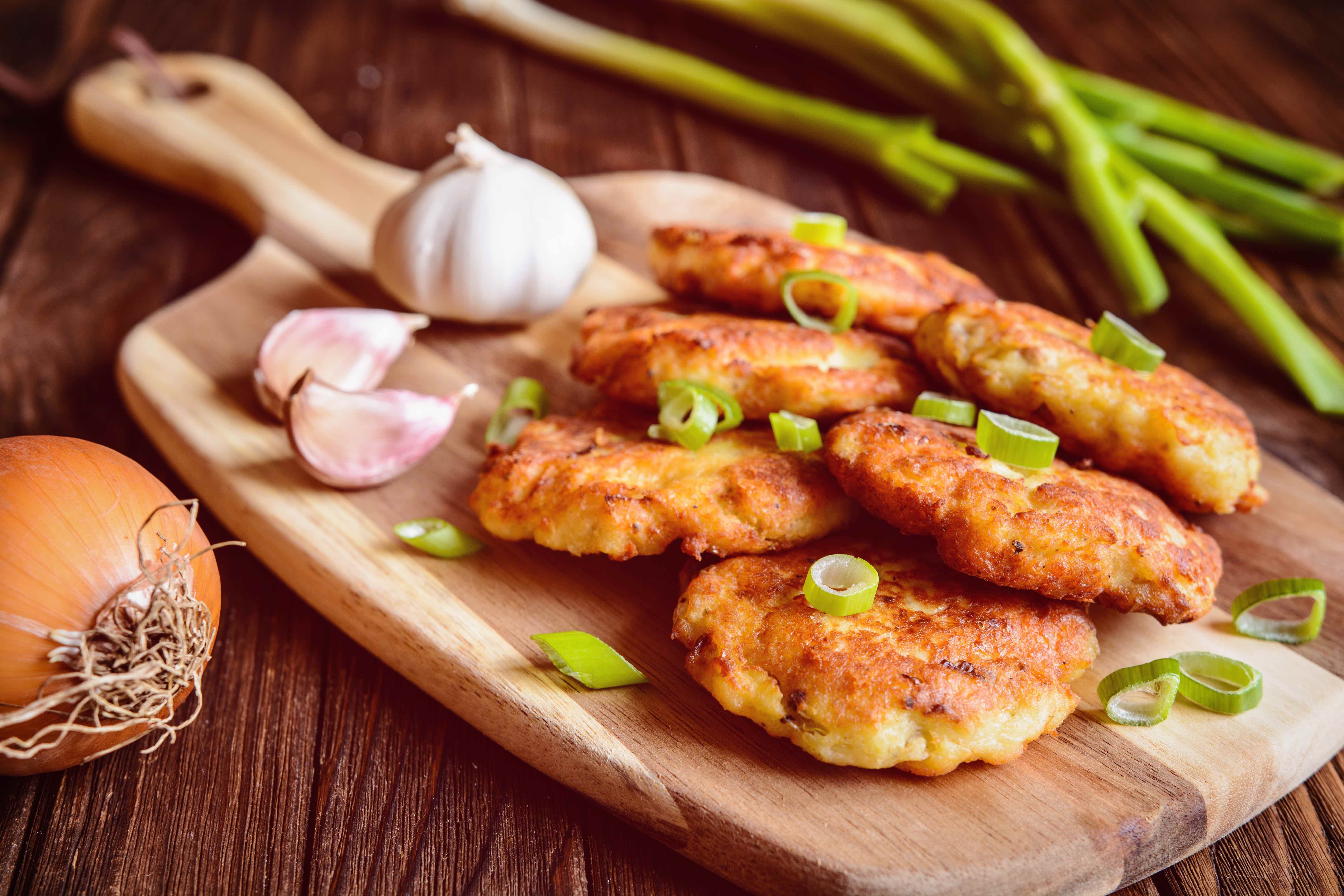 Ingredients for 4 people
Potatoes, 300 g
Tinned tuna, 120 g
Grated cheese, 50 g
Eggs, 1
Breadcrumbs, as needed
Salt, as needed
Extra-virgin olive oil, as needed


Preparation
Carefully wash the potatoes, peel them, and then grate them with a grater with wide holes (the type used to prepare julienne carrots would be ideal). Add the grated cheese or, if you prefer, some finely chopped scamorza cheese. Drain the oil from the tin and then add the tuna to the potatoes. Add an egg and a pinch of salt. Use your hands to mix everything together until you get an even mixture. If needed, add a few spoonfuls of breadcrumbs to give the mixture a more compact consistency. Use a spoon to help you shape the mixture into round pancakes with a diameter of about 6 centimetres, and press up their edges with your hands, making sure that they have an even thickness of 0.5-1 centimetres all over. Drizzle some extra-virgin olive oil into a non-stick pan and cook on a low heat for 8-10 minutes, making sure that both sides of the pancakes are golden brown. Leave them to cool down and then serve.